Denmark's First F-35 Performs First Engine High Power Run
Pratt & Whitney, the maker of the F-35's F135 engine, announced yesterday that the Royal Danish Air Force's first F-35A had "recently" performed its first high power engine run. Lockheed Martin released a photograph of the F-35A, tail number L-001, in afterburner during the static test.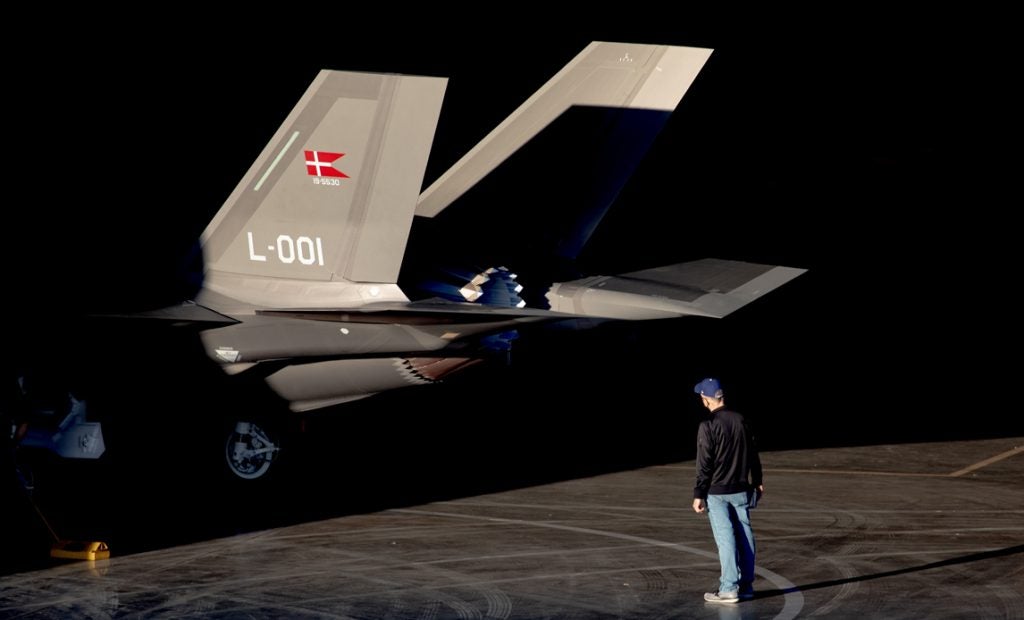 While neither company provided an exact date and time, the presence of the national markings show that the test took place after the completion of L-001's paint scheme. Danish Defence announced on Monday that L-001 had completed its painting process, which was said to have taken over four weeks due to the precision required. Unusually for an F-35 operator, all Danish F-35As will sport high visibility national markings, with both the Dannebrog flag tail flash and the Danish roundels in full color as on L-001. According to the Chief of Staff of the Air Force Command, Jan Dam, there were two considerations that drove the selection of high visibility markings. The first was to make Danish F-35s easily recognizable when on a runway among other operators' F-35s, and the second was to highlight that the F-35s were not just new combat aircraft for Danish Defence or the Air Force, but would "benefit and protect all of Denmark".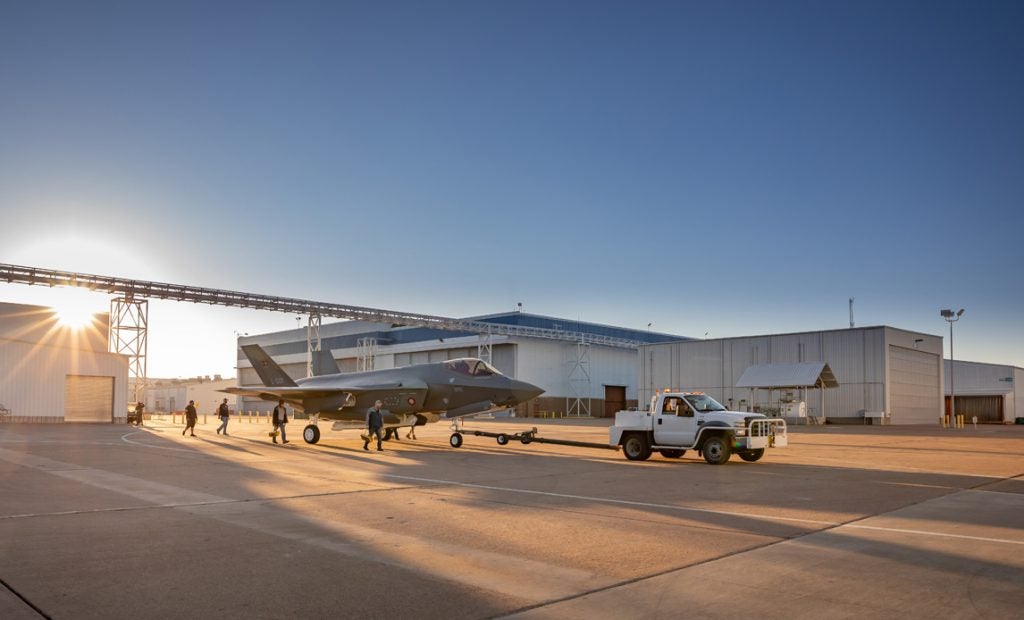 The high power run is part of a series of comprehensive tests being carried out to confirm the system functionality of L-001. Other tests will verify the performance of L-001's other mechanical systems, as well as its electronic systems. Once these tests are successfully carried out, four test flights will be made with L-001. The first two test flights will be made by Lockheed Martin test pilots, with the remaining two made by pilots from the US military due to the transfer of the aircraft to the F-35 program. Following these tests, a team of Danish specialists will conduct their own inspection of L-001, to confirm the results of the tests.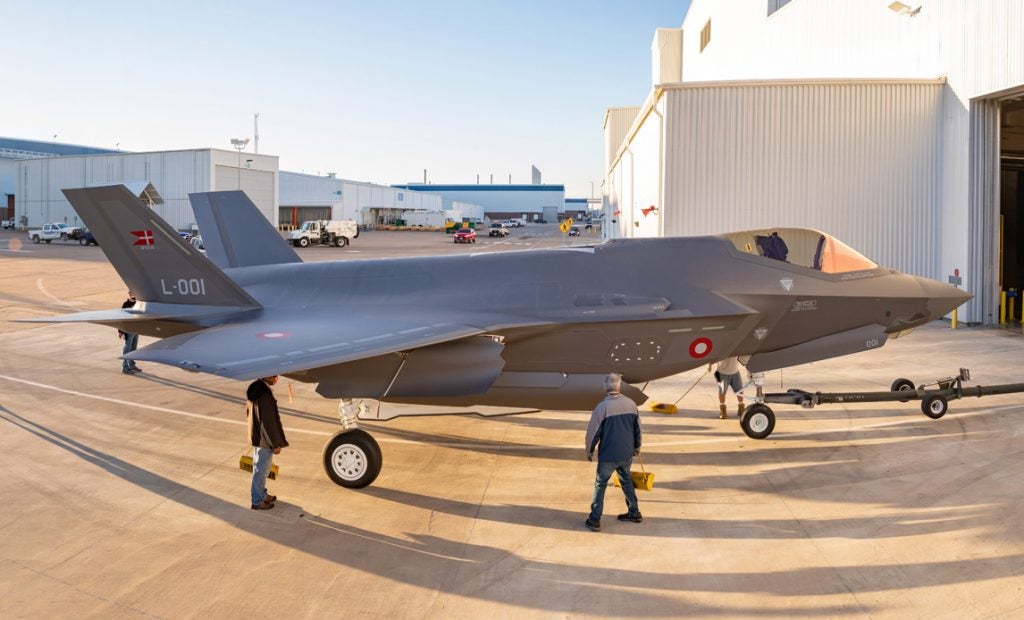 It is currently planned for L-001 to be transferred to Danish ownership at a Roll Out ceremony on 7 April. The aircraft will then go to Luke Air Force Base, the current training hub for F-35A operators, where it will be used for the training of Danish pilots and ground crew. The first F-35s to be permanently based in Denmark are expected to arrive in 2023, where they will operate from Skrydstrup Air Base, the home of the Royal Danish Air Force's Fighter Wing.