Dassault Group Heir, Billionaire Politician Olivier Dassault Killed In Helicopter Crash
Chairman of Dassault Group's strategy and development committee and the French member of parliament for Oise's first constituency , Olivier Dassault, was killed in a helicopter crash yesterday evening. He was 69.

According to AFP's sources, the helicopter crash occurred near Toques, close to the coastal resort of Deauville in France's northwestern Normandy region. In a Twitter statement announcing the opening of an investigation into the crash that occurred around 5:50PM local time, the Bureau of Enquiry and Analysis for Civil Aviation Safety identified the helicopter involved as a Eurocopter AS350 Écureuil (Squirrel), currently marketed as the Airbus Helicopters H125. The pilot of the helicopter was the only other person on board, with neither occupant surviving the crash.

Tributes from fellow politicians were led by President Emmanuel Macron, who said on Twitter: "Olivier Dassault loved France. Captain of industry, local MP, reserve commander in the air force; throughout his life he never stopped serving our country". Describing Dassault's death as a "great loss", he sent his condolences to the Dassault family, whose family-owned group also owns the daily national newspaper le Figaro, vineyards and the Artcurial auction house in addition to its Dassault Aviation and Dassault Systemes businesses. French Prime Minister Jean Castex described Olivier as "a humanist deputy [member of parliament] , a visionary entrepreneur, a man deeply committed to his country, an artist with elegant audacity", while Minister of Armed Forces Florence Parly said that "he had France at heart all his life".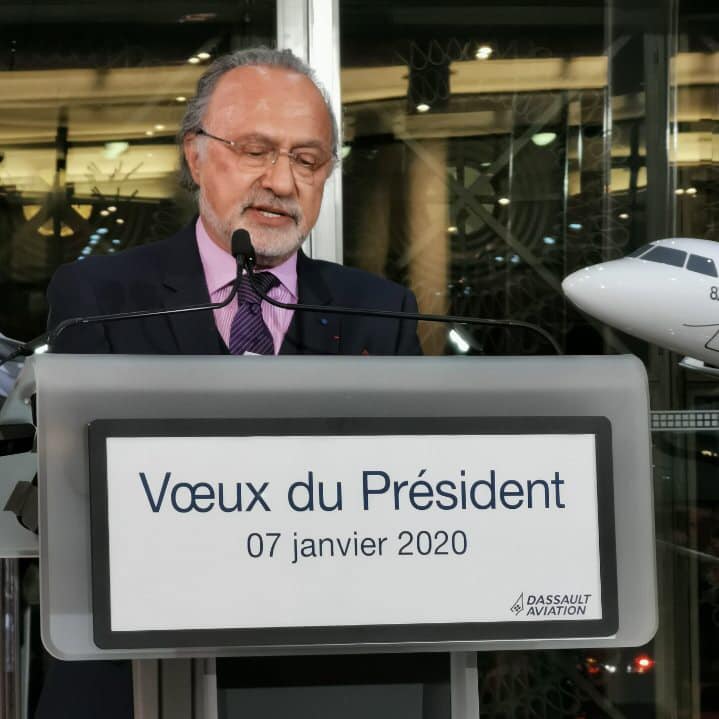 Olivier, who is survived by three children, was the eldest son of Serge Dassault and grandson of Dassault founder Marcel Dassault. While he was considered to be the most likely candidate among Serge's four children to succeed Serge as group leader and was appointed as the chairman of Dassault Group's supervisory board in 2011, he resigned from his position in 2018, saying that the position was not compatible with his political career. Serge would die later that year of heart failure at work, with no heir to the position named. The Dassault Group is currently headed by Charles Edelstenne, Serge's right hand man.