US Navy Conducts First At-Sea F-35C Power Module Replenishment
The US Navy has announced that it has successfully conducted its first ever at-sea replenishment of an F-35C power module. A power module was loaded onto a CMV-22B Osprey of Fleet Logistics Multi-Mission Squadron (VRM) 30 at an on-shore location, with the Osprey then flying to the USS Carl Vinson. The power module was then unloaded after landing on board.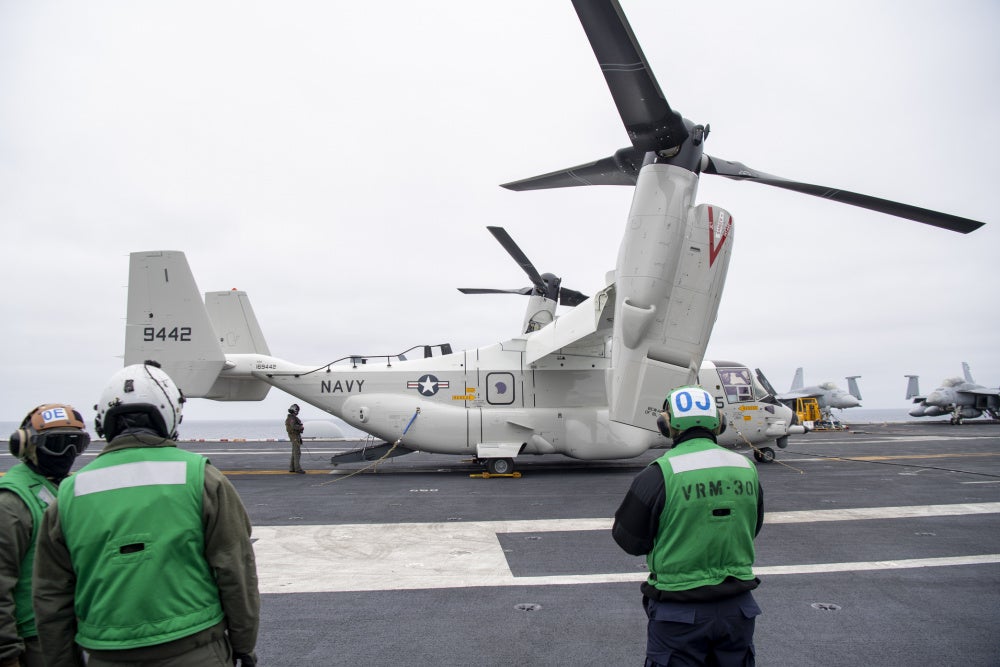 The CMV-22B's successful delivery is its latest milestone towards integration in the carrier air wing, after having conducted its first carrier landings, takeoffs and refuelings in November 2020. Again, these were carried out with VRM-30 CMV-22Bs aboard the USS Carl Vinson. According to the US Navy, the successful delivery validates the F135 modular maintenance concept at sea, and "most importantly", supports future carrier air wing deployments with next-generation platforms.

"The CMV-22B is a great addition to the carrier air wing," said Captain Matt Thrasher, commander of Carrier Air Wing (CVW)-2, the USS Carl Vinson's embarked carrier air wing. "The Osprey is a robust logistical platform that not only supports the F-35C but also gives the entire air wing increased range and transport capacity. Its addition to our team ensures that CVW-2 remains ready to perform as-advertised while on deployment."
In fact it has just been announced that the U.S. Navy has awarded the Bell-Boeing Joint Project Office a $309.5 million contract to produce additional CMV-22B Osprey aircraft.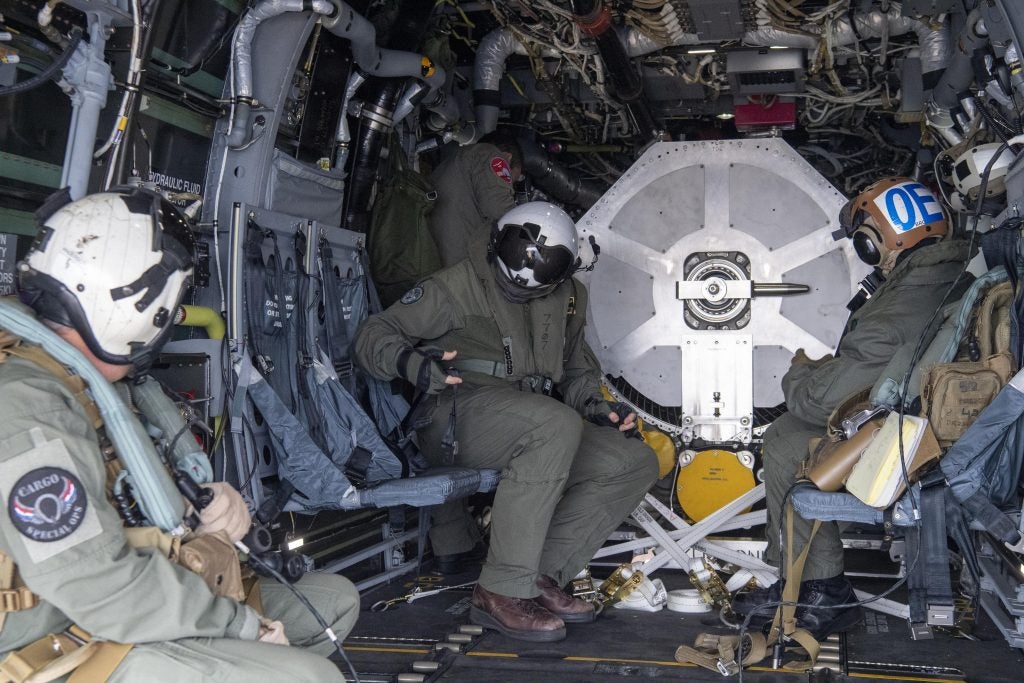 CVW-2 is the US Navy's first carrier air wing to deploy with next generation aircraft, equipped with the F-35C, E-2D Advanced Hawkeye and CMV-22B. The Navy says that the "integration of organic fourth-generation kinematics and fifth-generation information and survivability, increased command and control and airborne electronic attack capacity" will make for a "more lethal and survivable" carrier air wing sustained by a reliable logistical support platform.

"With the addition of the newest fifth-generation aircraft, the Navy has delivered the world's most capable, lethal and ready air wing to our strike group," said Rear Adm. Timothy J. Kott, commander, CSG-1. "Delivering the right balance of presence and power, including airpower supremacy, strike groups continue to be one of our nation's primary on-call assets in times of need. By maintaining a lethal, ready strike group, manned by the world's most skilled Sailors and outfitted with the best equipment, fifth generation aircraft will help America maintain our advantage at sea and protect our nation for years to come."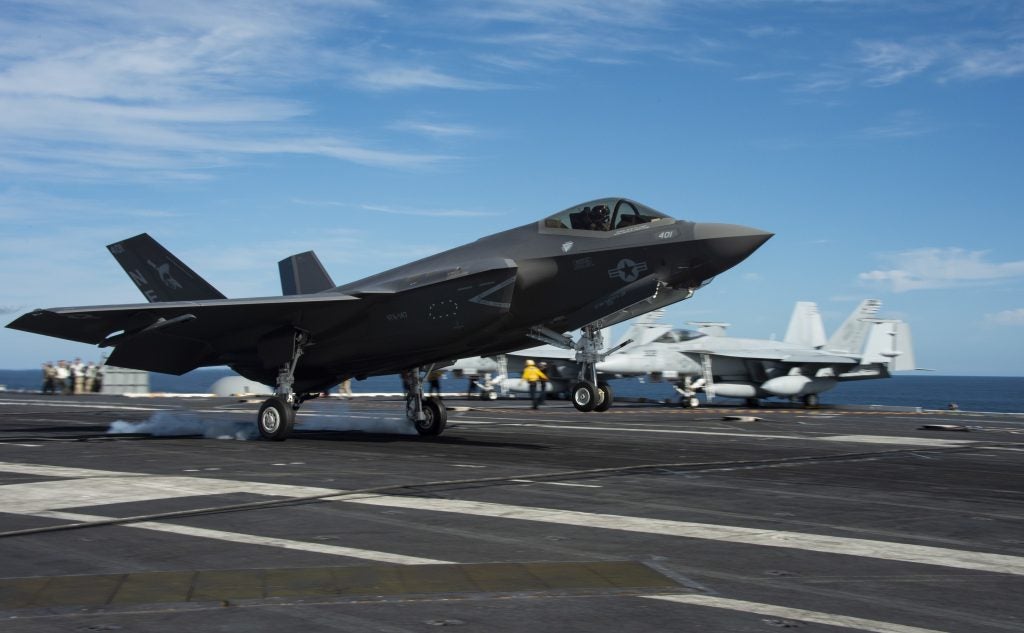 The USS Carl Vinson is the first US Navy carrier modified to support fifth-generation aircraft operations, with modifications including the F-35C's Autonomic Logistics Information System (ALIS) and enhanced jet blast deflectors that can withstand the heat of its F135 engine. The Navy states that with the combination of modifications to the carrier and its advanced air wing, "no other weapons system has the responsiveness, endurance, multi-dimensional might, inherent battlespace awareness or command and control capabilities of the Vinson and CVW-2". She is expected to make her maiden operational deployment with CVW-2 in the fall of this year.