[IDEX 2021] AL JASOOR Debuts Laser Weapon Equipped Rabdan 8×8
AL JASOOR presented a mockup of its Rabdan 8×8 equipped with a Raytheon high energy counter-UAV laser system at the EDGE Group stand at the International Defence Exhibition and Conference 2021 in Abu Dhabi. The company had announced a partnership with Raytheon Emirates and Raytheon Intelligence & Space (RI&S) to integrate the laser system onto the Rabdan 8×8 prior to the exhibition.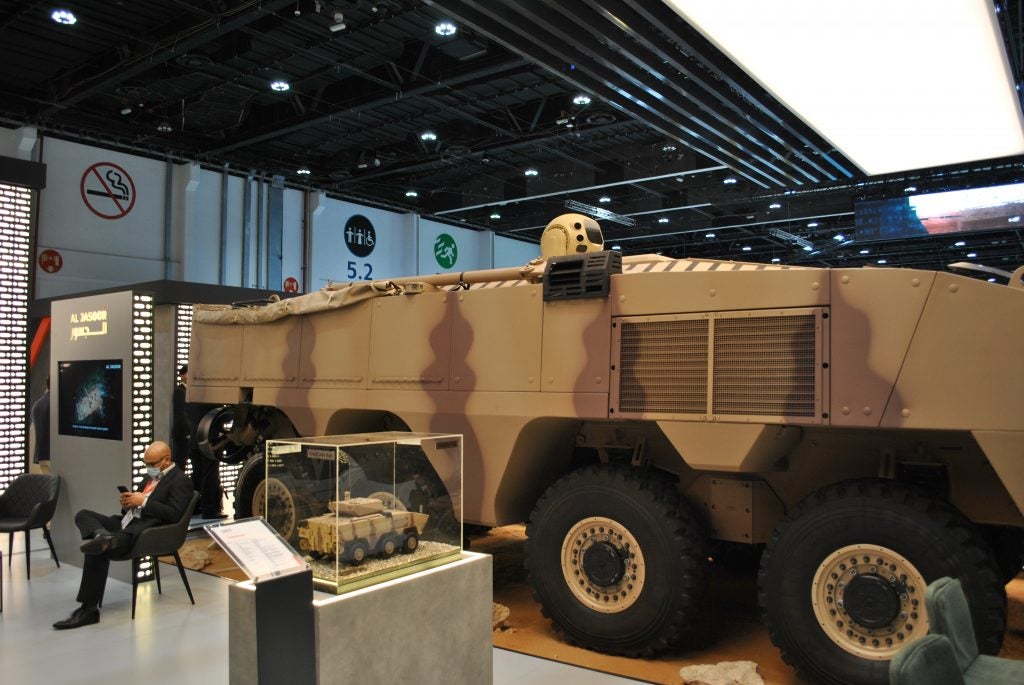 Raytheon's High Energy Laser Weapon System, or HELWS, uses an electro-optical/infrared sensor to detect, identify and track multiple threats, such as unmanned aerial vehicles. Raytheon says that the HELWS combines precision accuracy with minimal collateral damage, "nearly infinite" magazine depth, low cost per shot and minimal logistics footprints. The system is already in use by US forces, with over 4,000 hours of use in theater.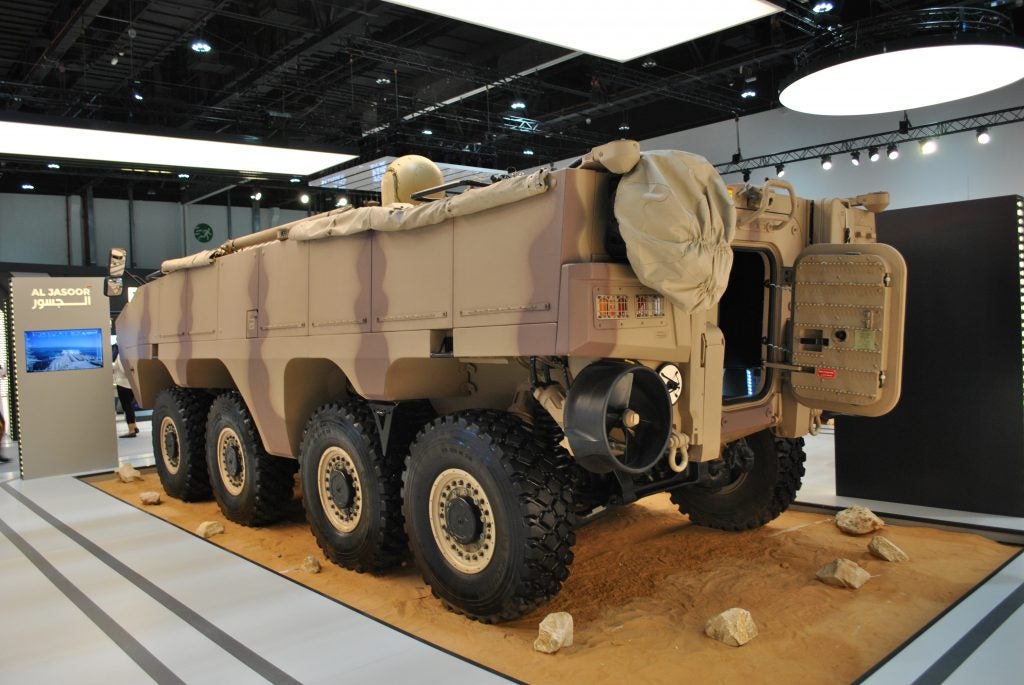 Fahad Al Absi, CEO of AL JASOOR, said at the announcement on February 18:
"We are extremely proud of our collaboration with Raytheon Emirates and our proactive synergies with our sister entity, EARTH. The High Energy Laser Weapon System is one of the most advanced in the market for counter-UAV capabilities. As drone incursions become increasingly widespread, AL JASOOR is committed to delivering a vehicle that caters to the operational requirements of armed forces across the world."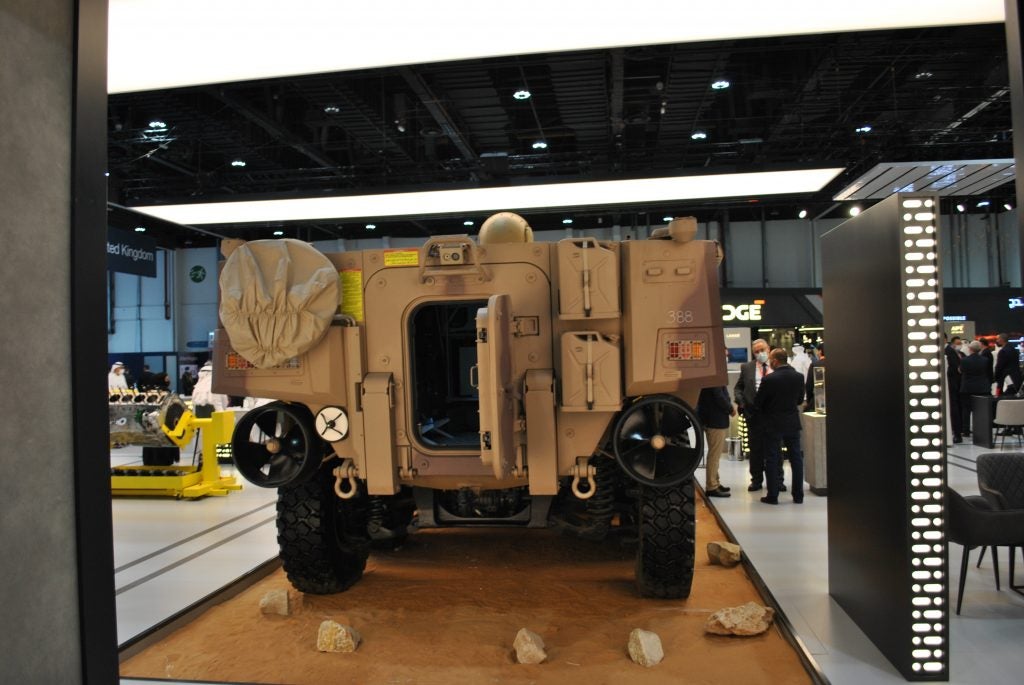 According to AL JASOOR, integration of the HELWS onto the Rabdan will be carried out by EARTH, a sister company within EDGE Group's platforms and systems cluster. AL JASOOR says that the open architecture of the High Energy Laser Weapon System will allow the "seamless installation across military platforms", with EARTH's CEO Jamal Al Mheiri saying that "EARTH is delighted to deliver its leading-edge capabilities in technology integration to support the collaborating between Raytheon Emirates and AL JASOOR, and we look forward to witnessing the interoperability benefits of this relationship."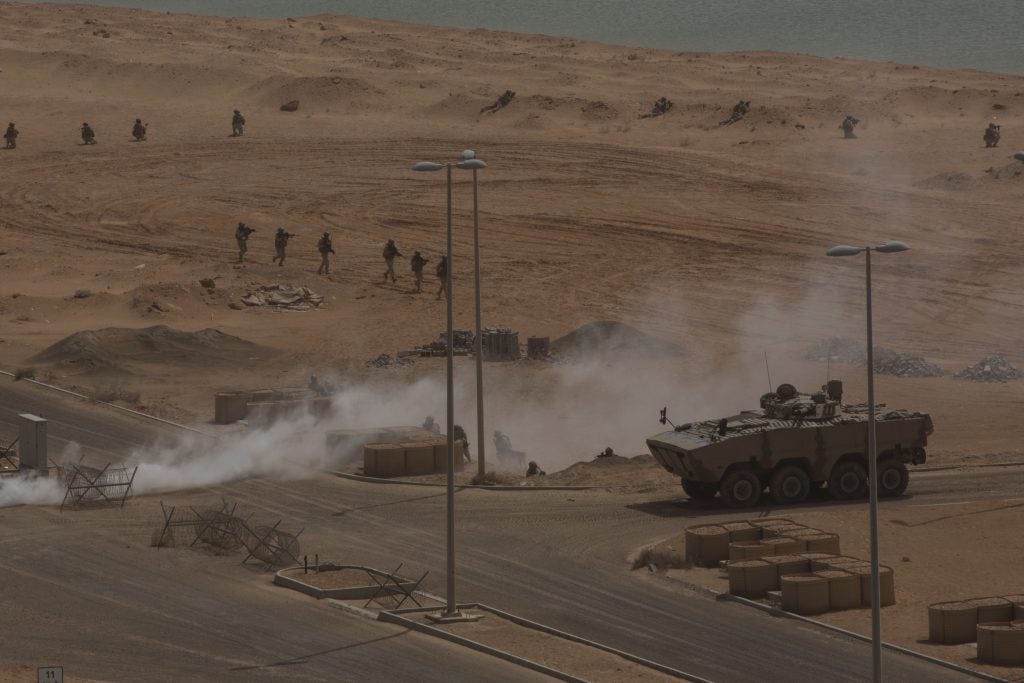 The Rabdan 8×8 is an amphibious armored fighting vehicle available in a variety of armor and weaponry configurations to meet mission requirements, capable of accepting high caliber armament such as a 105mm high pressure gun. Its standard infantry fighting vehicle configuration for the United Arab Emirates Army, however, uses the BMP-3's turret with its 30mm autocannon and 100mm low pressure gun combination. It is a derivative of Otokar's Arma armored vehicle family.