Thales UK Awarded £180 Million Contract For Boxer Remote Weapons Systems
Thales UK have announced that Rheinmetall BAE Systems Land and Rheinmetall Landsystems have jointly awarded it a contract worth £180 million to supply and integrate Kongsberg's PROTECTOR RS4 remote weapons system on the British Army's Boxer Mechanized Infantry Vehicles. The contract will see Thales, a Kongsberg strategic partner, fully assemble and integrate around 500 PROTECTOR RS4s onto the Boxer. 

The integration work will be carried out at Thales's Glasgow Vehicle Integration Centre. The British Army said that the 10-year contract will generate 25 new highly skilled jobs and support 30 apprenticeships in addition to protecting 700 jobs at the centre, adding that its "commitment to armoured vehicles is a commitment to British industry". Thales describes the contract award as a "double win", as it manufactures several key components of the PROTECTOR RS4 in Glasgow, such as the Catherine EZ Thermal Imaging Module and the CELT3 Laser Range Finder.

Minister for Scotland, Iain Stewart said:
"We look forward to working with Thales in the UK on the delivery of these Remote Weapons Stations, knowing this contract will not only contribute to the safety of British military personnel on the front line, but also support industry growth here in Scotland.

Protecting hundreds of jobs and supporting 30 apprenticeships, this £180 million UK Government investment further demonstrates our commitment to supporting the defence sector in Scotland and underscores the many opportunities available within the United Kingdom economy."

The British Army says that the enhanced stabilization of the PROTECTOR RS4 allows for both enhanced first hit capability and situational awareness for soldiers even at speed, with soldiers able to view detected targets on a digital screen inside the Boxer. This, according to the Ministry of Defence, allows soldiers to keep a "permanent watch" from inside the safety of the Boxer's armor.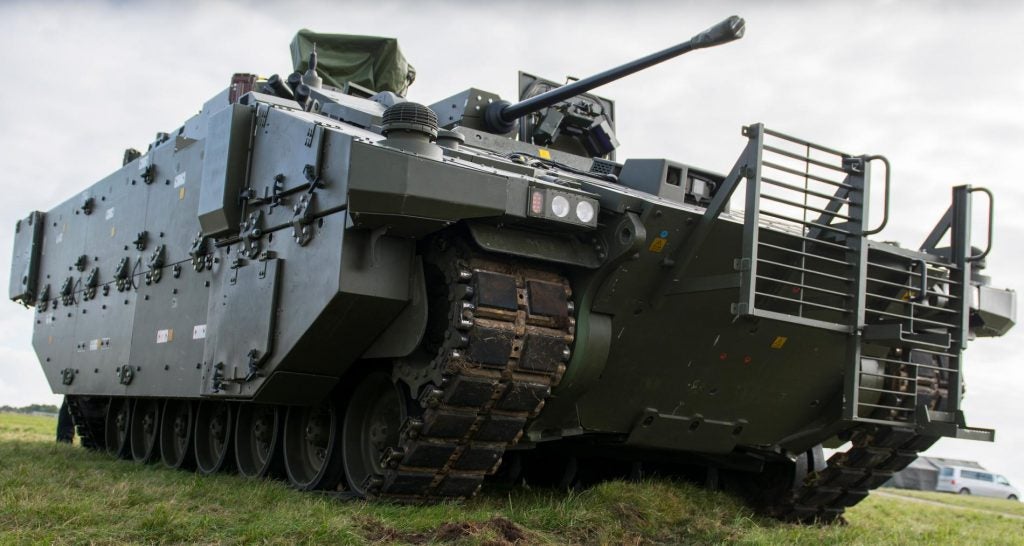 In addition to the PROTECTOR RS4, Thales will also be integrating its Acusonic shot detection system onto the Boxer. Previously selected for integration onto AJAX in 2018, Thales says that the system's ability to accurately sense and report the direction of incoming enemy fire will provide Boxer crews with the "critical situational awareness to react to the threat".