France Developing New Nuclear Ballistic Missile Submarines
In an interview with the La Figaro newspaper the French Minister of the Armed Forces, Florence Parly, confirmed that development had begun of the next generation of Ballistic Missile Submarines (SSBN) for the French Navy.
The new vessels will represent the third generation of SSBN built by the French, which are considered one of the most critical elements in France's defenses by providing a completely independent nuclear deterrent.
According to Parly, a three-year study has been conducted and now the French plan to award a first five-year design contract to Naval Group and Technic Atom, who will be the prime contractors for the new boats.
The first French SSBN, Le Redoutable (S611), was commissioned in 1971. The first of a class of six, she was the product of a desire by General de Gaulle for France to keep control of their own nuclear forces, including the development of their own Submarine-Launched Ballistic Missiles (SLBM).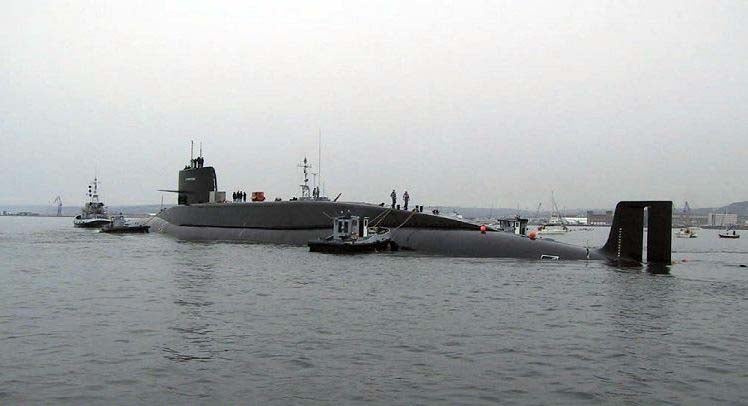 The Le Redoutable's were replaced in the late 1990s by four Triomphant class. It is to replace these submarines the new vessels are being designed and built.
The new "SNLE 3G" class are projected to begin entering service in 2035 and to serve until the 2090s. Expected to displace about 15,000 tonnes and be about 12 metres longer than the Triomphant-class, they are still expected to carry the same missile load as their predecessors of 16 M51 SLBMs. These entered service in 2010 and as such are expected to be have enough upgrade potential to remain viable for several decades.
The SNLE 3Gs will also be equipped with the most advanced sensors, weapons and technology available. Naval Group and Technic Atom expect to build one of these vessels every five years once development is complete and production begins, a rate that they say will mitigate technological risks and preserve skills until the launch of their successors.
And Parly made it plain in the interview that the development of the SNLE 3Gs was an absolute priority: "The SNLE is the life insurance of France," she said.