Rafale Low-Level Training Mishap Results In Village Power Outage
A French Air Force Rafale collided with power lines in the village of Le Castellet on Wednesday, briefly knocking out power to the village's 300 residents in the south of France.

The incident occurred around 1:47 PM local time. Two twin-seat Rafales of the 4th Squadron flying a low-level training sortie out of BA 113 Saint-Dizier-Robinson Air Base flew through the valley the village was located in. Village mayor Benoit Gouin, who was driving at the time, described the first Rafale he saw as making "a hell of a din" at low altitude to France Bleu. The second Rafale he saw was at an even lower altitude, with the mayor saying to himself that it "must have flown under the power lines".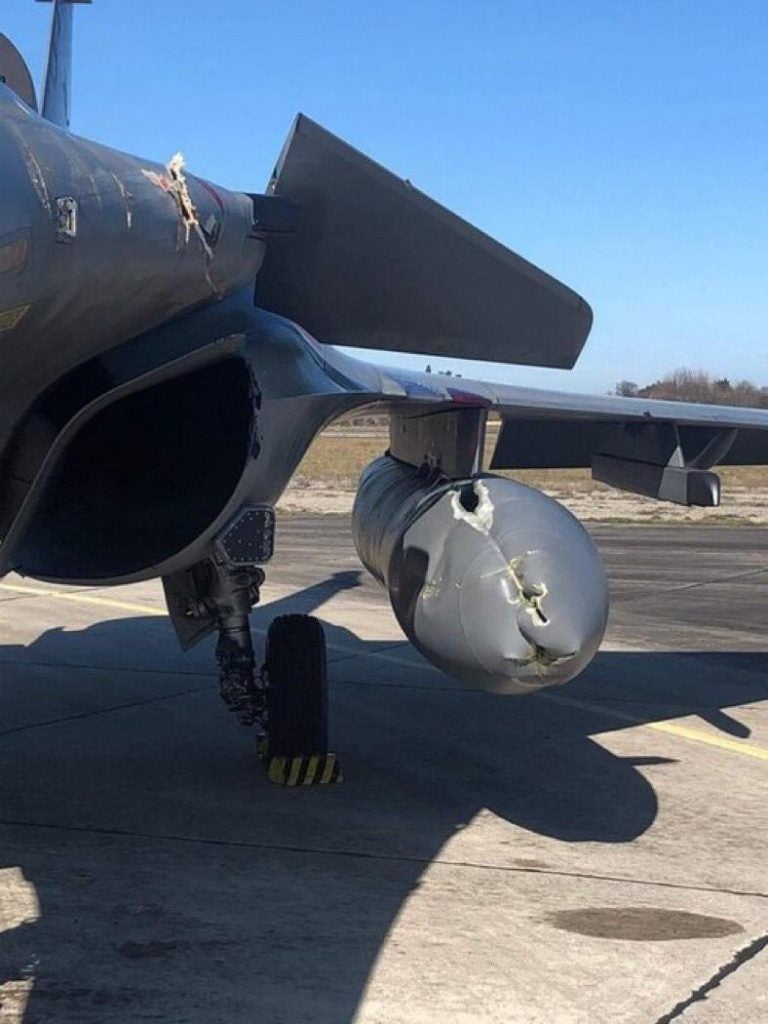 Driving further down the road, the mayor found severed power lines lying across the ground. He immediately called emergency services and the response team of the Enedis power company, with firefighters quickly putting out a small fire caused by the severing of the power lines. The gendarmerie closed off the access road to the village to secure the site for an Enedis team to conduct repairs, with power supply restored around 5 PM. According to Gouin, there was no damage to the village other than the inconvenience caused by the power outage.

A press release by the Saint-Dizier-Robinson Air Base's communications unit confirmed the incident, stating that the Rafale that collided with the power lines was forced to divert to Orange-Caritat Air Base in Valcluse, landing there at 2:11 PM local time. The crew of the aircraft were not injured in the incident, and an investigation into the mishap is now being conducted by the Air Gendarmerie.

The press statement stressed that this was a very rare incident, given how common very low-level training missions by French Air Force aircraft are. The village mayor similarly said to France Bleu that Rafale flights through the valley are frequent, with incidents very rare.