Rheinmetall KF41 Lynx (Re)Joins Competition for US Army OMFV
Under a new joint venture, Textron Systems and Raytheon Technologies are joining forces with Rheinmetall Defense subsidiary American Rheinmetall Vehicles to offer the KF41 Lynx for the US Army's long delayed Optionally Manned Fighting Vehicle (OMFV) programme.
Under the 'Team Lynx' moniker, the consortium hopes to win the competition to replace the Army's ageing Bradley infantry fighting vehicle series, a process Overt Defense has reported on extensively. As we have detailed, the Army has ranked nine "characteristics" of a future OMFV in order of importance as "… survivability, mobility, growth, lethality, weight, logistics, transportability, manning, and training," rather than issuing a proscriptive list of requirements.
Somewhat ironically, the KF41 was previously disqualified from competing in the OMFV programme last October as Rheinmetall had apparent difficulties supplying sample vehicles to the United States from Germany in time for the cut-off date. Its disqualification led to only one competitor remaining, the General Dynamics Land Systems Griffin III. This led directly to the 're-booting' of the OMFV competition earlier this year.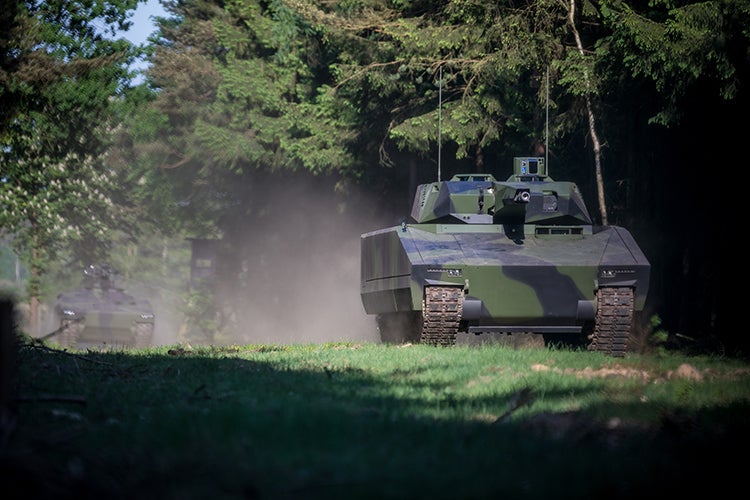 The Lynx can accommodate a nine-man infantry squad under-armour and is armed with the Lance 2.0 30-35mm cannon and 7.62x51mm coaxial machine gun. With a top speed of 70 kilometers an hour on roads, it can keep up with the Abrams family of main battle tanks.  
"This teaming agreement brings together two of the world's leading providers of defence industry solutions in order to offer the US Army an OMFV that's second to none. Textron Systems brings decades of experience in production with robotic capabilities that further enable our growing Team Lynx to provide a transformational product to the US Army," noted Managing Director of American Rheinmetall Vehicles, Matt Warnick in a statement to the media.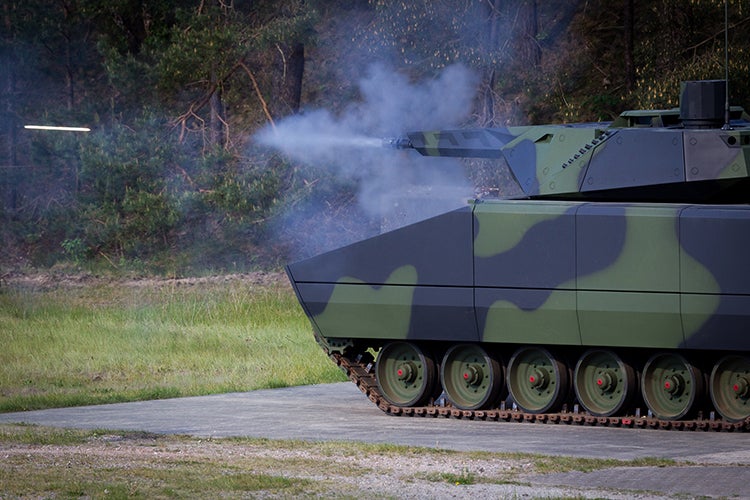 The Lynx remains a frontrunner for the Australian Army's LAND 400 Phase 3 procurement programme for a new infantry fighting vehicle known as the Mounted Close Combat Vehicle. There are two key contenders – the KF41 and the Korean Hanwa AS21 Redback.