Team Six SEAL Sentenced to 10 Years for Green Beret Killing
One of two SEALs from the storied SEAL Team Six has been sentenced to ten years for the manslaughter of a Green Beret in Mali in June 2017. Green Beret Staff Sergeant Logan Melgar of 3rd Special Forces Group was killed after an alleged 'hazing' incident went wrong.
The Green Beret was deployed to Bamako, Mali in support of counter-terrorism operations along with two members of SEAL Team Six (officially known as the Naval Special Warfare Development Group or DEVGRU) and two Marine Raiders who all lived in a JSOC (Joint Special Operations Command) safe house attached to the US Embassy.
From multiple accounts, it appears Melgar had allegedly committed a minor perceived slight against the two newly arrived Marines and after a night of drinking, the SEALs and Marine plotted their revenge. A sledgehammer was used to breach the door to Melgar's quarters and the Green Beret placed in a choke hold by one of the SEALs, a former Mixed Martial Arts competitor.
The plan had included a sexual assault component, allegedly to be committed by one of two Malian security guards, after Melgar was 'choked out' and unconscious. This was to be filmed to embarrass the Green Beret. Circumstances meant that the sexual assault was not carried out- instead Melgar lost consciousness and stopped breathing.
SEAL Chief Special Warfare Operator Anthony DeDolph plead guilty to four charges- assault, involuntary manslaughter, hazing and obstruction of justice. An initial charge of murder was withdrawn. He receives a reduction in rank and a bad conduct (dishonorable) discharge along with a ten year custodial sentence.
The second SEAL, Chief Special Warfare Operator Adam Matthews, received a sentence of only one year in 2019, also with a reduction in rank and a bad conduct discharge, as a result of a plea bargain with prosecutors which was widely criticised by the SOF community and Melgar's family. The SEALs had also attempted to cover-up the killing by claiming Melgar, a non-drinker, was drunk. Later one of the SEALs was also allegedly involved in attempting to 'pick up' Melgar's widow at the annual SHOT Show.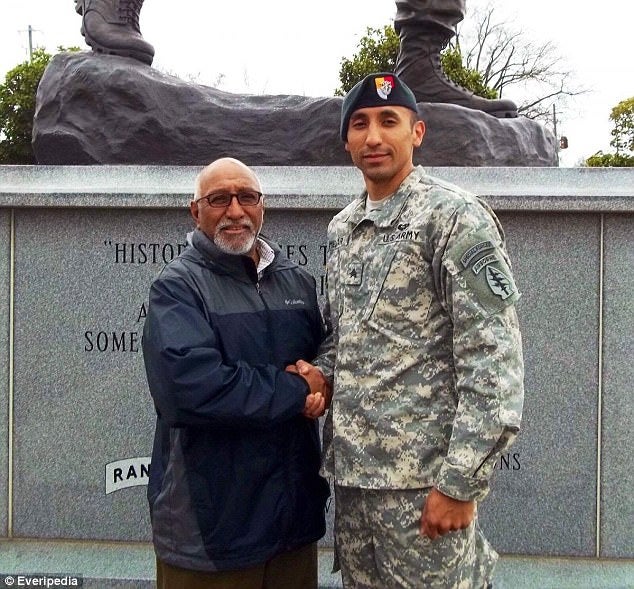 Marine Raider Staff Sergeant Kevin Maxwell received a four year sentence whilst Gunnery Sergeant Mario Madera-Rodriguez's trial is due to commence in April. A British national also involved in the planning, reputed to be a member of UK Special Forces, was not charged, as were the two local Malian security guards, although it is unknown if the British national faced sanction from UK authorities.
Rumours of an alleged scheme by the SEALs to skim money from an operational account designed to pay for informers were not detailed in the court proceedings. The case is yet another example of SEALs being involved in alleged illegal activities (previously reported upon by Overt Defense) including the disappearance of large amounts of cash during the Captain Phillips rescue operation and the antics of Team 7's Foxtrot Platoon in Iraq, to even darker accusations of routine murder by DEVGRU squadrons in Afghanistan.