UK Agrees to Deepen Security Cooperation with Somalia and Kenya
Last week, UK Minister of Defence Ben Wallace travelled to Kenya and Somalia in order to discuss the threat of Al Shabaab and other issues related to terrorism and security. Both in Nairobi and Mogadishu, the UK and its Africa partners agreed to deepen cooperation. Just days later the Hotel Afrik in Mogadishu was brazenly attacked by Al-Shabaab.
Wallace's visit to Somalia comes just after the US announced it has completed its planned withdrawal from Somalia. The British army has around 50 soldiers deployed to the country whose main task is to help train the Somali national army. The British contingent has trained over 500 Somali soldiers so far and plans to train an additional 600 this year. In his meeting with Somali President Mohamed Abdullahi Farmaajo, Wallace reaffirmed British commitment to the ongoing security and counter-terrorist cooperation.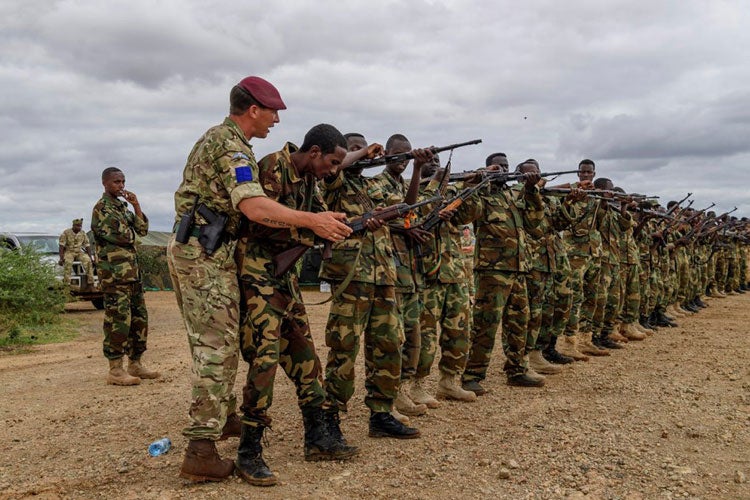 Wallace's visit to Kenya was somewhat more substantial, with Wallace and a number of Kenyan cabinet-level officials refreshing the UK-Kenya Security Compact and agreeing on a system of regular meetings between the countries in order to share intelligence alongside commitments to greater cooperation cybersecurity issues, human trafficking and against Al-Shabaab. According to a statement made by Wallace:
"It is important that friends and allies support you in the task ahead. It is important that when we face the common threat of al-Shabab, that we work together to defeat that, both here in Kenya but also the United Kingdom and through the international community and indeed through the UN in Somalia. I think it is important that the United Kingdom stands side by side with Kenya in standing up for its values, for democracy, and working with Kenya to make sure that its neighbors follow a similar path."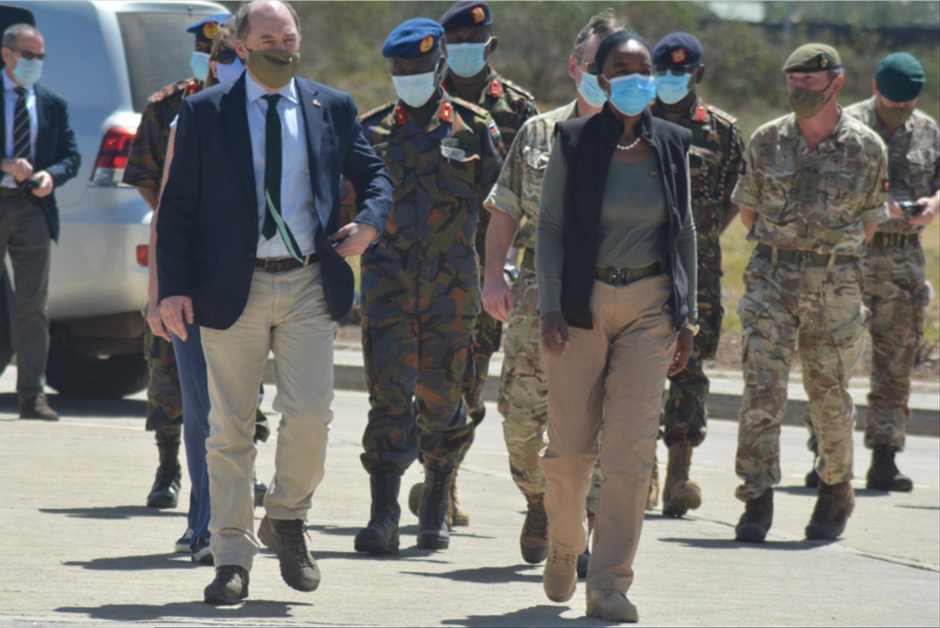 The British military has a more substantial presence in Kenya than it does in Somalia. Numbering around 230, most of the personnel there is as part of British Army Training Unit Kenya (BATUK). BATUK enables as many as 10,000 British soldiers to train in the country every year with its unique climate and terrain which is not to available on British soil.