HattoriX Next Generation Target Acquisition System Demonstrated to Multiple European Militaries
Elbit Systems new HattoriX fire support system has recently completed a series of demonstrations for eight Western European countries. Operational with the Israeli Defense Force since 2019, HattoriX is a passive/active target acquisition system that enables Forward Observers (FO) to issue engagement requests with three intuitive touches on a screen: a touch to acquire the target, a touch to issue the precise target coordinates, and a touch to send the target information to the fire systems.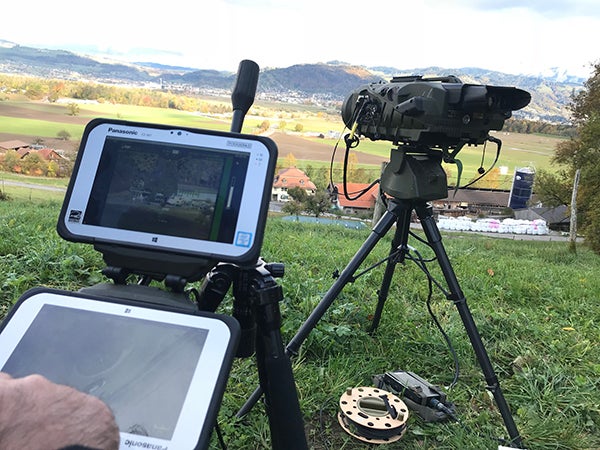 The demonstrations were performed in urban locations and in open fields, in both day and night, simulating a variety of operational scenarios. During the demonstrations, users had the opportunity to experiment with the capability to passively and rapidly acquire Category 1 targets (Target Location error of few a meters), facilitating effective engagement of Time Sensitive Targets.
The HattoriX is unusual in comparison to existing fire mission systems, which normally rely on laser rangefinders to give accurate distance readings in order to achieve the highest levels of accuracy from artillery or air support. However, laser ranging is detectable, with most tanks and AFVs featuring sensors that can warn their crews when they have been ranged and even direct them to fire upon the lasers user.
HattoriX doesn't require lasing to achieve its accuracy. The system uses advanced software, a photogrammetry algorithm and an Augmented Reality (AR) overlay of real-time data to provide a seamless display on a Geographical Information System (GIS) database. This allows the FO to intuitively mark targets without using any emitters. This in turn means that the first warning the target will have that it is under attack is when the shells impact.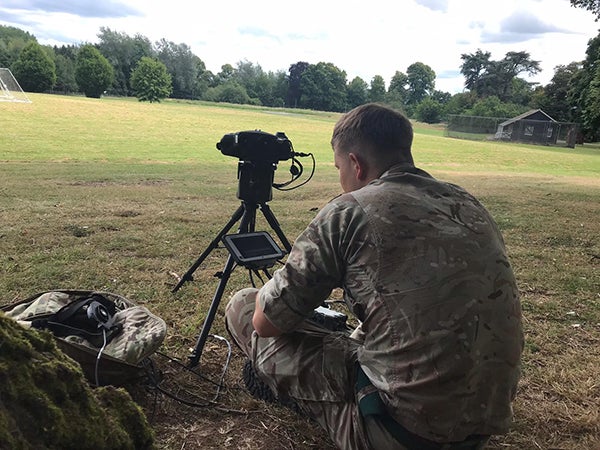 The HattoriX is designed to interface with the Electro-Optical system of the customers choice, and is intended to be used by artillery FOs, Forward Air Controllers (FAC), Joint Terminal Attack Controllers (JTAC), reconnaissance teams, field intelligence and Special Forces. The system was recently procured by the UK under its Dismounted Joint Fires Integrators (D-JFI) program to replace the in-service FireStorm system.