Netherlands Details Goalkeeper CIWS Replacement Plans
The Netherlands' Ministry of Defense has detailed its plans to replace the Goalkeeper close-in weapon system with a combination of missiles and guided shells for point defense of the Royal Netherlands Navy's ships.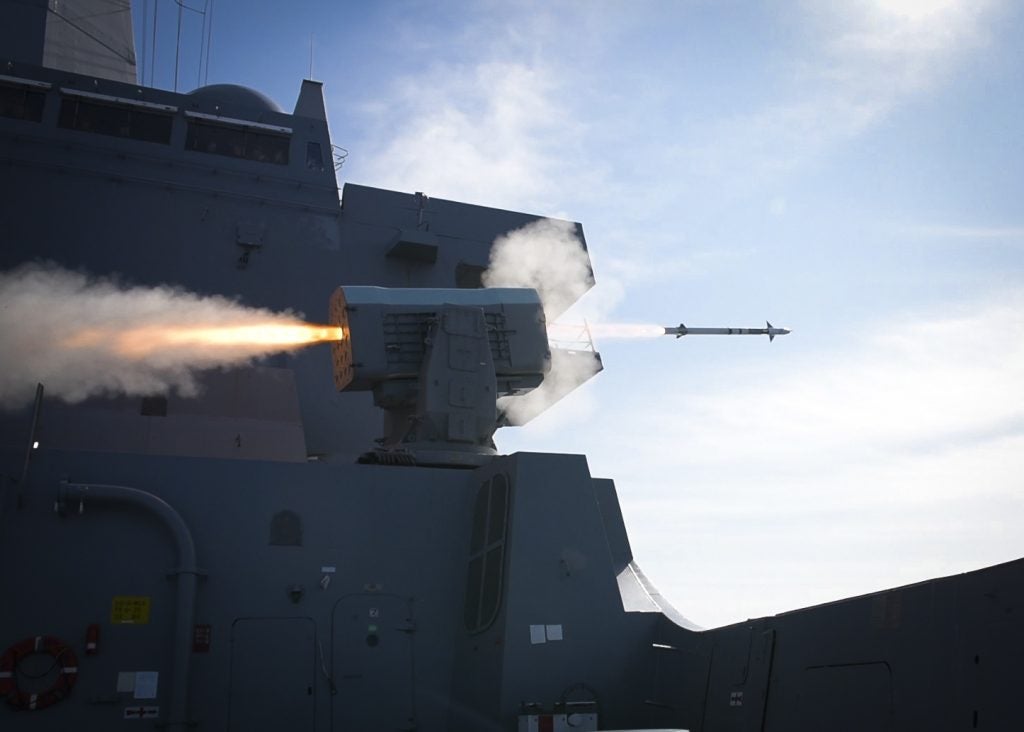 On January 14, State Secretary of Defence Barbara Visser notified the Dutch House of Representatives of plans to procure a combination of RIM-116 Rolling Airframe Missiles and Leonardo's DART (Driven Ammunition with Reduced Time of flight) 76mm guided subcaliber projectiles to replace the nearly 40 year old Goalkeeper system. According to the Ministry of Defense, the selection was made based on the two systems' combined ability to combat a variety of emerging threats like drones and fast attack boats, in addition to the more traditional threats faced by close-in weapon systems like anti-ship missiles and aircraft.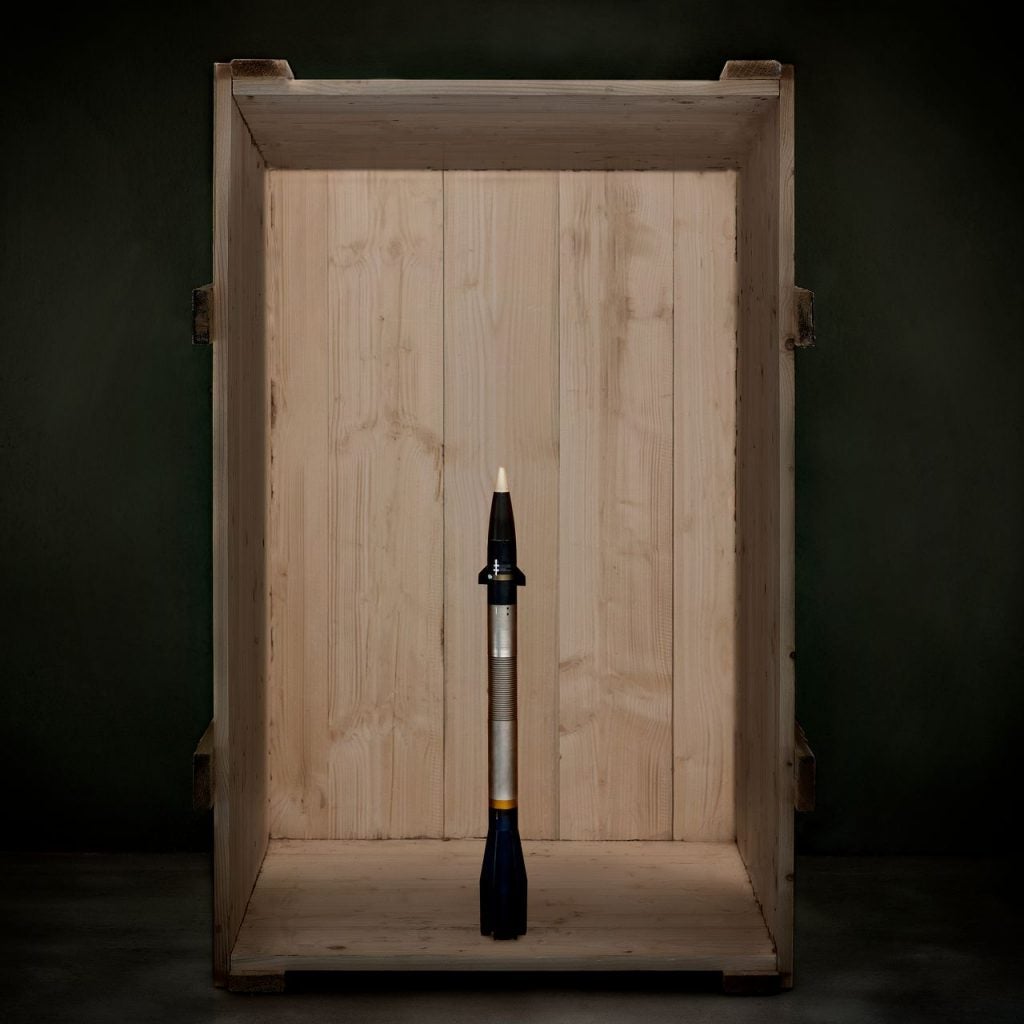 Thales Netherlands, the creator of the Goalkeeper system back when it was still known as Hollandse Signaalapparaten, will be tasked with integrating the two systems. Additionally, Thales Netherlands will be supplying its PHAROS multi target tracking radar to direct the systems, as well as the fire control system.

The fully-autonomous Goalkeeper system uses an I-band search radar and a dual frequency I/K-band track radar coupled with a General Dynamics GAU-8/A 30mm Gatling gun (better known for its use on the A-10 Thunderbolt II), firing special missile-piercing ammunition at 4200 rounds per minute to achieve greater theoretical engagement ranges than the Phalanx. The recently completed Goalkeeper Upkeep program upgrades Goalkeeper with new guidance algorithms for increased accuracy, electro-optical tracking systems and a new operator control panel, in addition to the ability for multiple Goalkeepers to cooperatively engage targets. The Ministry of Defense expects upgraded Goalkeepers to remain combat effective through 2025.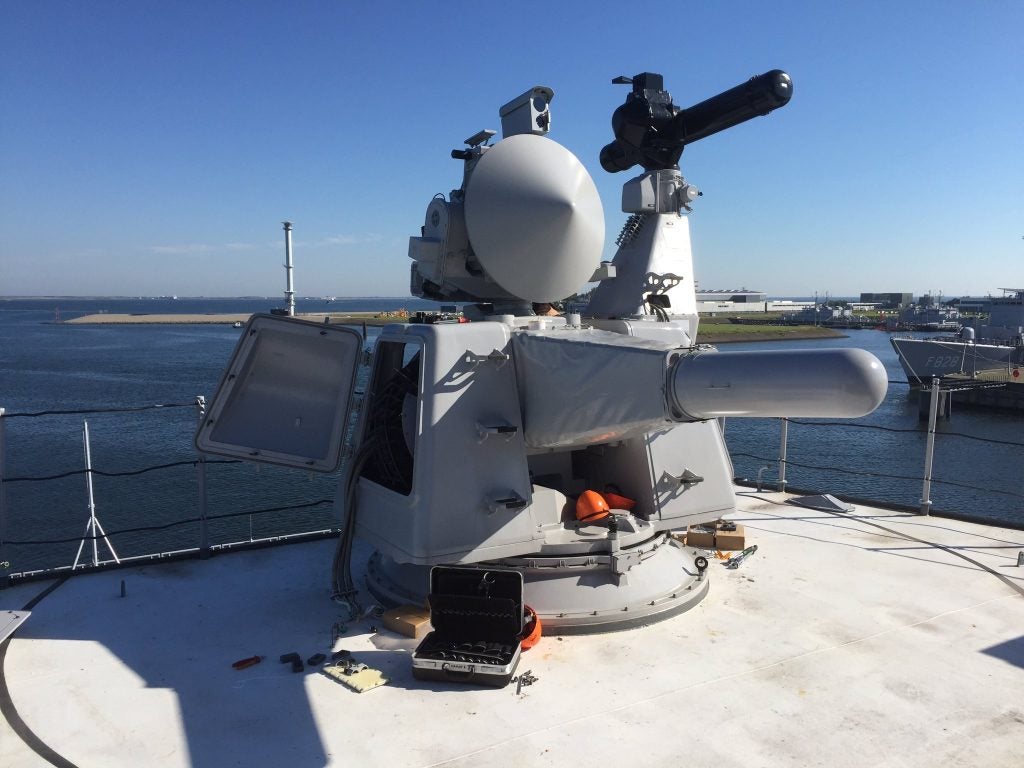 The new system will be equipped on the HNLMS Rotterdam and HNLMS Johan de Witt Landing Platform Docks, the multi-function support ship HNLMS Karel Doorman, and the Future Surface Combatant frigates that are planned to enter service from 2028 onwards. The future HNLMS Den Helder combat support ship will be fitted for but not with the new system, pending budgetary approval for its installation.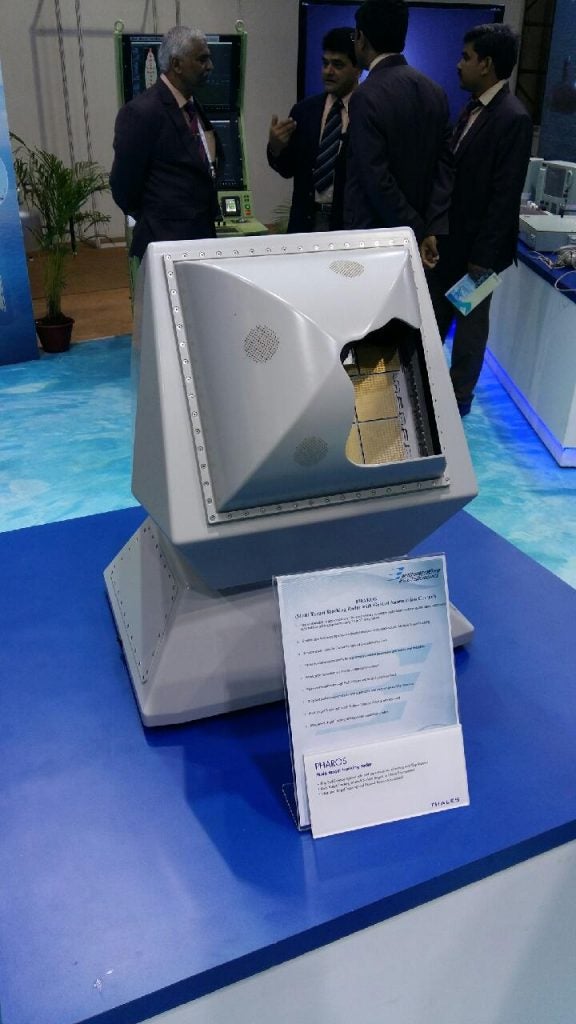 The project is estimated to cost between €100 to €250 million, with contract signings planned to be concluded by the end of 2022. The first components of the systems will be delivered starting from 2025, with one ship being able to be outfitted with the 76mm DART-compatible gun, Rolling Airframe Missile launcher and fire control system each year, pending the completion of the PHAROS radar in 2028. Even in a partially completed state, the Ministry of Defense says that the combination will be significantly more effective than the Goalkeeper.