US Responds to Mexico's Decision to Not Charge Ex-Minister of Defense
In October 2020, Mexican Ex-Minister of Defense General Salvador Cienfuegos, accused of corruption and cooperating with cartels, such as H-2, while in office from 2012-2018, was arrested by American authorities at Los Angeles International Airport. The Mexican government, which had apparently not been made aware of the investigation into Cienfuegos, was furious.
A month later, charges were dropped by US prosecutors and it was agreed that the disgraced general will be allowed to cross back into Mexico with the understanding that Mexican prosecutors will take up the case.
On 14 January, however, Mexican authorities declared that they are clearing the general of all charges, thus further straining the bilateral relationship which had grown tense since the initial arrest. The general was accused of taking bribes in exchange for offering protection to cartels. However, after ordering the release of the 751 pages of evidence the US provided to Mexico, based on a seven year investigation, Mexican President Andrés Manuel López Obrador called the charges fabricated and called US investigators unprofessional.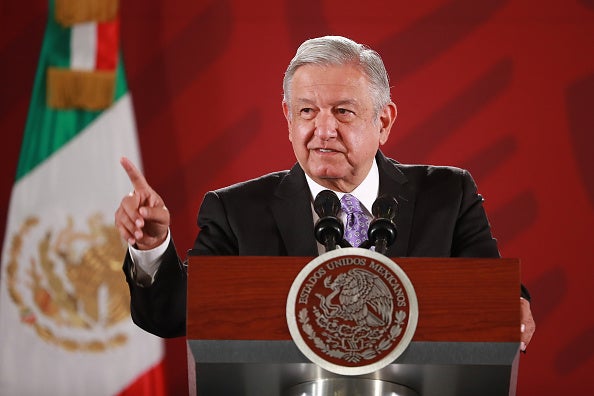 The US Department of Justice was quick to respond, criticizing the public release of the document and denying the allegations against US investigators:
"Publicizing such information violates the Treaty on Mutual Legal Assistance between Mexico and the United States, and calls into question whether the United States can continue to share information to support Mexico's own criminal investigations. […] A U.S. federal grand jury analyzed that material and other evidence and concluded that criminal charges against Cienfuegos were supported by the evidence."
On Saturday, Mexico went on to release files related to its own investigation of the general. Hundreds of pages were blacked out.
The dispute pushes the cross-border relationship to a new low. Mike Vigil, the DEA's former chief of international operations, argued that the Mexican decision to drop charges could be the final straw for US-Mexico counter-narcotics cooperation.
"It was preordained that Mexican justice would not move forward with prosecuting General Cienfuegos. […] It will greatly stain the integrity of its judicial system and despite the political rhetoric of wanting to eliminate corruption, such is obviously not the case. The rule of law has been significantly violated."
The US has stated that it maintains the right to prosecute Cienfuegos.