UN Peacekeeper Casualties In Rebel Attack On Central African Republic Capital
The Central African Republic claims that its security forces repelled a rebel assault on the nation's capital of Bangui today.

In a post on his Facebook page, Prime Minister Firmin Ngrebada said that the attempted assault on the capital took place in the early hours of the morning, with rebels attacking along several fronts, including the PK9 and PK12 neighbourhoods in the north of Bangui. He claimed that despite the "high strength" of the attacking force, they were pushed back, with CAR forces now working to secure the areas the rebels had attacked from. He concluded by urging citizens to remain calm. A curfew on the capital from 6PM to 5AM has been announced following the attack.

Residents of northern Bangui contacted by Al Jazeera and Anadolu Agency confirmed that they had heard explosions, saying that fighting appears to have ceased as of writing. The UN's MINUSCA (Multidimensional Integrated Stabilization Mission in the Central African Republic) peacekeeping mission issued a statement condemning the attack "in the strongest terms", stating that rebel forces had directly targeted UN peacekeepers. One UN peacekeeper was killed during the attack, with another peacekeeper injured. Rebel casualties are unclear, however both the UN and CAR government report the capture of multiple rebels.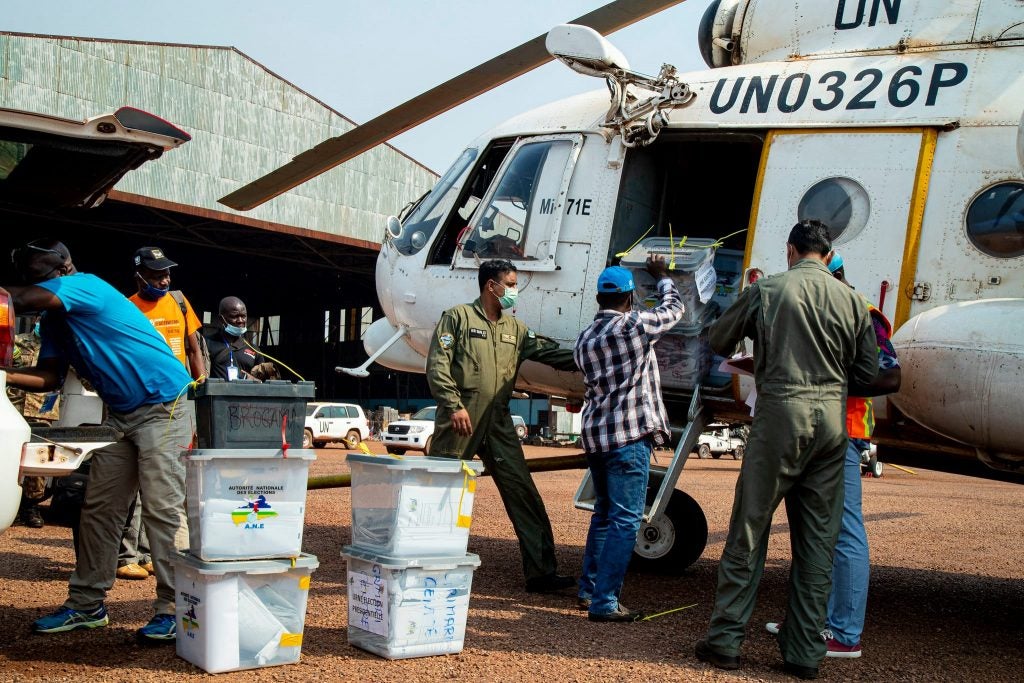 The assault comes just over a week after CAR President Faustin-Archange Touadera was reelected in disputed elections that took place on December 27. The rebel groups, some of which have ties to Francois Bozize, the former president of the CAR until his ousting in 2013 (rising to power in a 2003 coup himself), are opposed to his reelection. The groups formed the Coalition of Patriots for Change in early December after Bozize was banned from running in the elections due to being subject to UN sanctions and a government arrest warrant accusing him of "crimes against humanity and incitement to genocide".

As large amounts of the country are under the control of the Coalition of Patriots for Change's component groups, the rebels' reputation for extrajudical killings, rape and looting had sparked concern as to whether the December 27 elections could be considered truly free or fair. To "stabilize" the elections, Uganda had deployed additional troops to the CAR to augment those already there as part of MINUSCA, while Russia sent "instructors" that are believed to be members of the Wagner private military contractor due to their equipment.

With three Burundian UN peacekeepers having been killed by unidentified "armed combatants" on December 26, additional peacekeeper casualties highlight the continued sensitivity of the political situation in the CAR as the election results await final validation.