U.S. Air Force eT-7A Pilots Will Get "Real-World" Training Before Even Sitting in an Aircraft
Boeing's new eT-7A Red Hawk advanced trainer was designed with such an unprecedented level of computer design and engineering that the USAF brought in the "e-" designation to mark the new standard. However, it is not just in the aircraft itself that new digital techniques are being applied.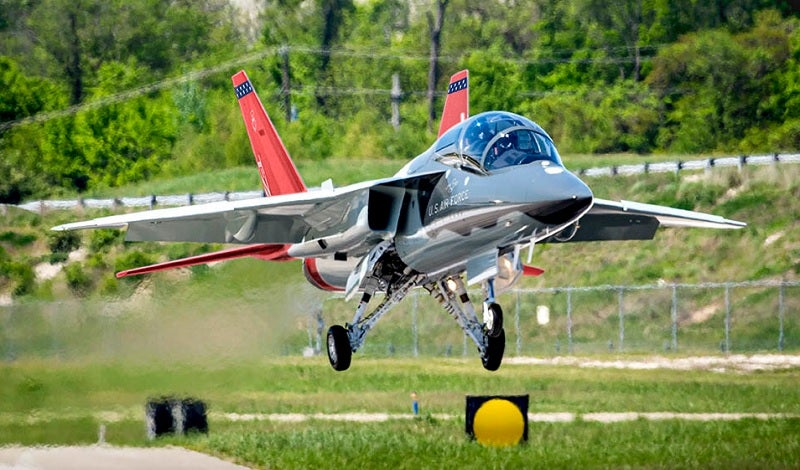 A new advanced ground-based training system is going into production that manufacturer Boeing claims '…provides "real-as-it-gets" simulation'. The digital simulator is the next generation in training aids and actually allows the trainees using them to digitally connect to actual T-7A aircraft and conduct live virtual and embedded training scenarios.
The simulators are equipped with dynamic motion seats and 8K projectors, offering 16 times the clarity of traditional high-definition video (1080p). Sherri Koehnemann, T-7A Training & Sustainment director at Boeing Global Services, explained that:
"This is the most accurate, immersive experience that any pilot can have outside the aircraft. We've integrated the training across the board, including 'one push' software updates. What a pilot sees in the classroom, on his or her desktop training devices, and in the operational and weapon systems trainers will be what they see in the jet. Future pilots can expect more holistic, immersive training."
Boeing teams are currently assembling the first two weapons systems trainers and an operational flight trainer at the company's St. Louis site. The company expects to deliver the first T-7A Red Hawk simulators to the Air Force in 2023.
The T-7A Red Hawk trainer was conceived and designed using advanced manufacturing and 3-D design techniques that meant the aircraft moved from computer screen design to first flight in just 36 months. Two protoypes are currently in the first phase of engineering and manufacturing development flight testing.