Romanian F-16s To Obtain Mid-Life Update Modernization
The government in Bucharest is seeking modernization options for its fleet of F-16AM multi-role jet fighters. In recent years Romania have successfully obtained a couple of additional former aircraft from the US and Portugal, however, the jets are in need of a mid-life upgrade (MLU) with upgrades to their avionics, software, communication equipment, navigational aids, and cockpits needed. Additional logistics support is also required. The Defense Security Cooperation Agency have announced that Lockheed Martin will be the sole contractor to deliver the MLU.
The estimated cost of the modernization is reported to be $175.4 million. It will included eight LN-260 Global Positioning Systems and 19 Multifunctional Information Distribution System Joint Tactical Radio Systems (MIDS JTRS). Also included in the package are AN/APX-126 Advanced Identification Friend or Foe (IFF) systems, ARC-210 Radios; KIV-78 Cryptographic Appliques and other secure communication, navigation, and encryption systems. The Joint Mission Planning System (JMPS) software is also to be integrated.
The Defense Security Cooperation Agency's release also noted that minor modifications, test support, equipment support, personnel training and spare and repair parts will also be included in the package. The most important component of the modification is the enhancement of secure communications in order to meet NATO standards.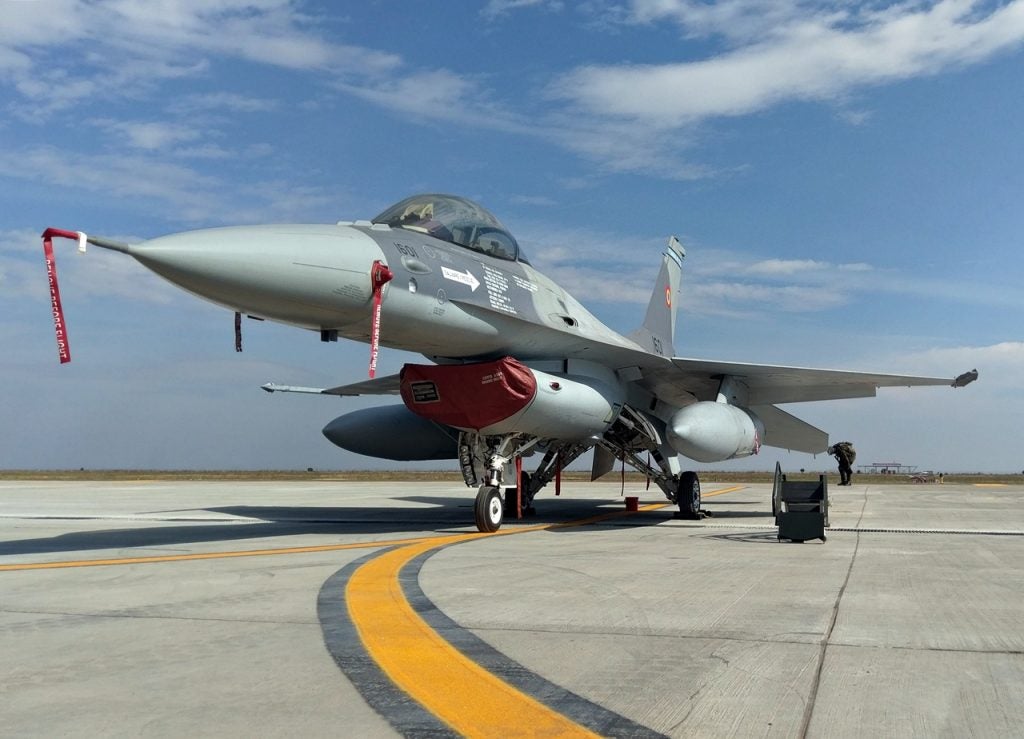 Romanians are successfully increasing their F-16 fleet with sporadic purchases of additional aircraft abroad. Under the Excess Defense Article (EDA) the Romanians were able to purchase 12 F-16AM/BM in 2013. However, the increase of the existing fleet to 17 jets overall is perceived as a necessity by the government in Bucharest.
The proposed sales support the foreign policy goals and national security of the United States. The innovation and improvement which will be delivered to the Romanian Air Forces under MLU help to increase the NATO ally's defensive capabilities. It also meets the United States national security objectives in the Balkans and Black Sea regions.