RE2 Robotics to Develop Autonomous Casualty Extraction UGV Manipulator Arms for US Army
US technology firm RE2 Robotics have been granted $1.1 million USD Small Business Innovation Research (SBIR) from the US Army's Telemedicine and Advanced Technology Research Center (TATRC) to develop remote manipulation arms for unmanned ground vehicles capable of autonomously extracting casualties from the battlefield.
Under the TATRC's Autonomous Casualty Extraction (ACE) initiative, RE2 will use their Highly Dexterous Manipulation System (HDMS) arms paired with a FLIR Systems Kobra UGV equipped with a Casualty Transport Device (CTD), a sled like device to drag a casualty to safety.
The Kobra with CTD will deliver the casualty to medics or rendezvous with a Squad-Mission Equipment Transport (SMET) UGV to transport the wounded to a field first aid station or to a helicopter evacuation landing zone. The ACE platform will additionally enable medics to remotely assess a casualty's wounds allowing vital time to be saved and allowing preparation for treatment to be conducted in parallel with the extraction of the casualty.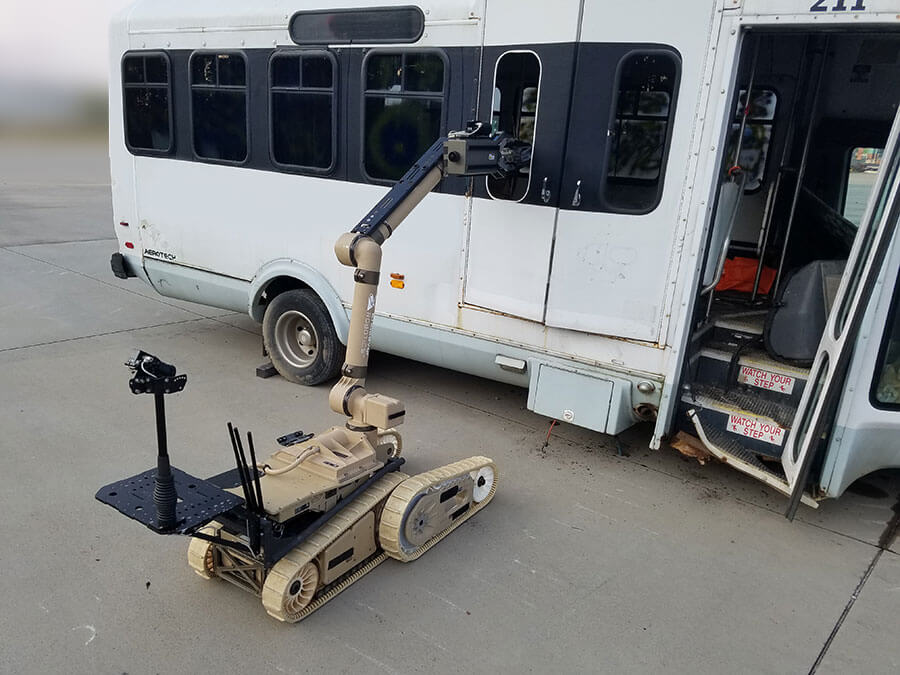 President and CEO Jorgen Pedersen of RE2 noted:
"A combat medic's duties are extremely dangerous and demanding, and the extraction of injured soldiers in the field puts them directly in harm's way. True to our mission at RE2, ACE allows combat medics to evaluate and extract casualties from a remote distance, protecting them from harm so that they can continue their essential work."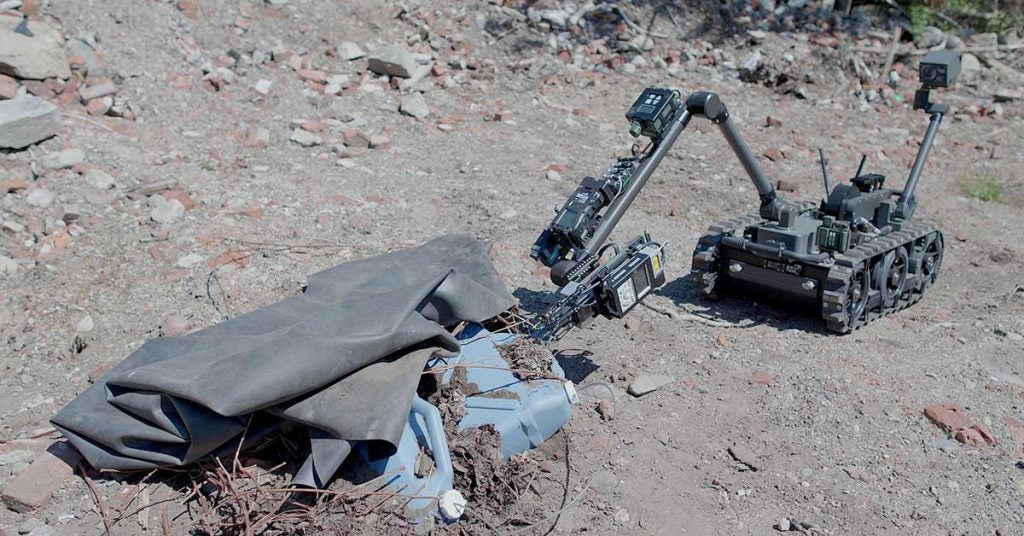 FLIR Systems also announced this week that the US military, under Army's Man Transportable Robotic System Increment II (MTRS Inc. II) programme, have ordered an additional 250 of the company's Centaur EOD (Explosive Ordnance Disposal) robot. The Centaur won a competitive tender in 2017 for the Army's MTRS Inc II requirement. In December last year, the firm's Kobra, now part of the ACE solution, won the US Army's tender for the Common Robotic System-Heavy (CRS-H) programme for a heavyweight EOD UGV.