Flare up in Fighting in Northern Syria Leaves Dozens Dead and Wounded
Late on Monday night and into Tuesday morning heavy clashes raged around Ayn Issa, in Raqqa governorate, northern Syria, as forces from the Turkish-backed Syrian National Army (SNA)battled the Syrian Democratic Forces (SDF).
For over six hours, clashes took place between the SNA and SDF around the town of Ayn Issa after a raiding party of at least 30 SNA fighters was detected trying to enter the town of Maliki in the vicinity of Ayn Issa refugee camp. According the Syrian Observatory for Human Rights (which refers to the town as Mu'alaq) the SDF ambushed the raiding party after they fell into a minefield. SOHR states that 18 fighters were killed, and 13 were wounded in the fighting that followed. Both sides shelled one another with rockets and artillery, while Turkish drones observed and likely corrected fire for the SNA.
The SDF, for their part, claim killing 18 combatants in the fighting while suffering 4 wounded of their own. Reportedly, Turkish drones were overheard as rocket and artillery fire was exchanged by the two sides. However, of interest is the allegation that former ISIS Emir Ismail al-Aydo was killed in the fighting. Both the SDF and the Rojava Information Center state that he was killed leading the raiding party.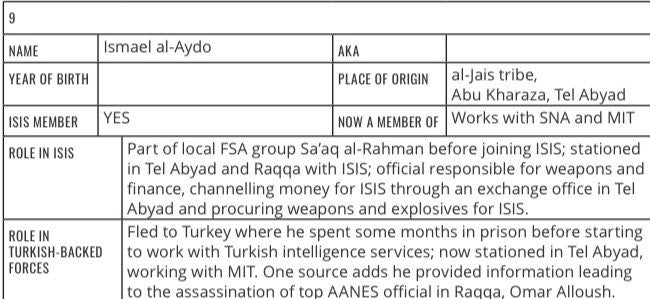 Slowly, SNA factions are releasing the identities of those who were killed in the clashes. But as of yet, Ismail has not been named. Former ISIS members have often been rumored to have been used by the SNA and killed by the SDF. But rarely is there evidence provided to back this up.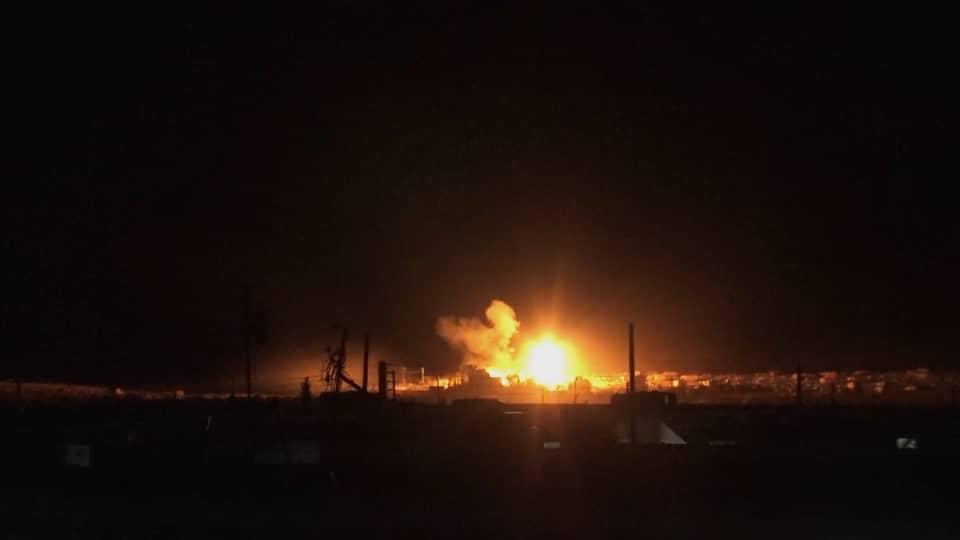 The clashes are a heavy escalation in the fighting around Ayn Issa and the usage of indirect fire by both sides is evidence of disregard for the ceasefire that was put into effect around this time last year. Unfortunately, because of political upheaval in the United States, and an apparent lack of care from the Russian side, there seems to be little interest from guarantors of the ceasefire to intervene and slow down the fighting.