Elbit America and L3Harris Receive ENVG-B Contracts
On 22 October, Elbit Systems of America and L3Harris announced that they had been awarded Other Transaction Authority contracts for their Enhanced Night Vision Goggle – Binocular (ENVG-B) systems.

Elbit Systems of America announced that they had received an initial contract worth approximately $22.5 million for low-rate initial production (LRIP) of their ENVG-B systems, with a period of performance through December 2021. L3Harris similarly announced that it had received an initial award, but did not disclose the contract value or performance period. The ENVG-B program of record is worth around $442 million in total, although a performance period for the total contract has yet to be defined.

"We are pleased with the Army's continued confidence in L3Harris as an industry partner on this critical program for the close combat soldier," said Lynn Bollengier, President, Integrated Vision Solutions, L3Harris. "We look forward to working with the Army on this new requirement as we continue to deliver combat-ready ENVG-B systems under the Directed Requirements contract."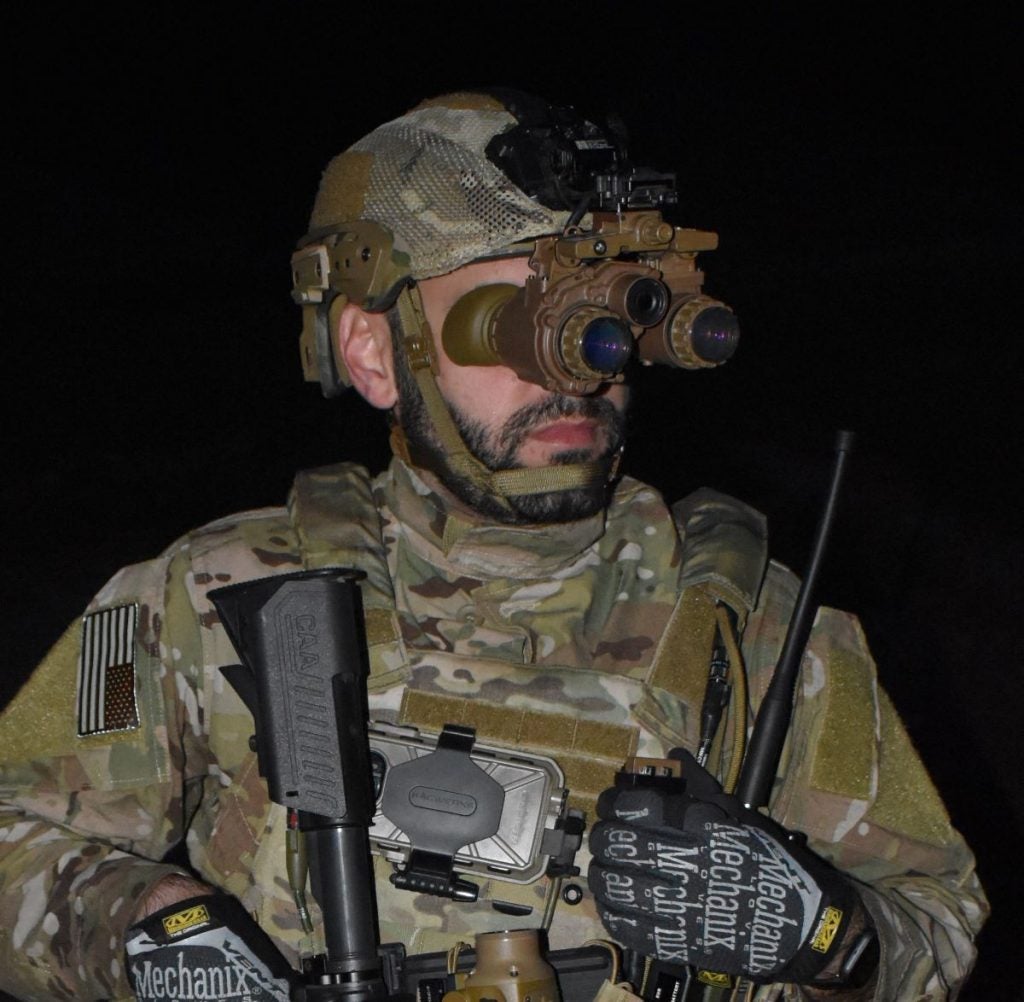 Raanan Horowitz, President and CEO of Elbit Systems of America commented on the contract award as well, saying:

"The Elbit Systems of America ENVG-B systems provide U.S. Warfighters with unprecedented situational awareness during limited visibility conditions and increased lethality through faster target acquisition. Made possible through close collaboration with the U.S. Army during Soldier Touch Point and test evaluation events, we are excited to transition this game-changing capability into production."

As previously reported on Overt Defense, the ENVG-B program intends to provide the US Army with a new night vision system with better resolution and improved depth perception, as well as thermal imaging. ENVG-B users will be able to engage targets without moving away the image intensifier tubes as well, in addition to being able to employ a "picture in picture" view of their gun sights using a wireless connection to the Family of Weapon Sight-Individual on their weapon. This "Rapid Target Acquisition" capability allows for users to fire around obstacles without having to expose their head or upper body.

In addition to these features, ENVG-B features wireless networking capabilities to facilitate future connectivity with remote sensors, as well as augmented reality through use of Applied Research Associates (ARA)'s augmented reality software. Integration with Nett Warrior allows for further improvement in user situational awareness, as well as facilitating blue force tracking and battlefield marking.

Both Elbit Systems of America and L3Harris' ENVG-B offerings were present at AUSA Now, with both companies hosting webinars to explain their offerings' capabilities.