Japan and Vietnam Reach Agreement on Arms Exports to Vietnam
While embarked on an overseas trip to Indonesia and Vietnam, that is expected to run between 18th and 21st October, the newly appointed Japanese Prime Minister Yoshihide Suga and his Vietnamese counterpart Nguyen Xuan Phuc have decided upon a basic agreement which will allow for the export of Japanese military hardware and technology to the Socialist Republic. While details on what exactly Vietnam will get remain limited, speculation puts radar and patrol aircraft at the top of the list.
In a speech on 19th October, Suga clearly referenced the importance of Japan's cooperation with the Association of Southeast Asian Nations (ASEAN) in light of Chinese violations of international law in the South China Sea:
"I believe the key is that ASEAN and Japan fully share fundamental principles such as the rule of law, openness, freedom, transparency and inclusiveness. […] Unfortunately, in this region, developments contrary to the rule of law and openness upheld by the ASEAN Outlook have been unfolding in the South China Sea. […] I would like to reemphasize the importance for all parties concerning the South China Sea issues to work towards the peaceful resolution of disputes based on international law instead of resorting to force or coercion."
Suga's trip and the recent agreement comes as part of Japan's "Free and Open Indo-Pacific" (FOIP) strategy which is built upon three pillars:
Promotion and establishment of the rule of law, freedom of navigation, free trade, etc
Pursuit of economic prosperity
Commitment for peace and stability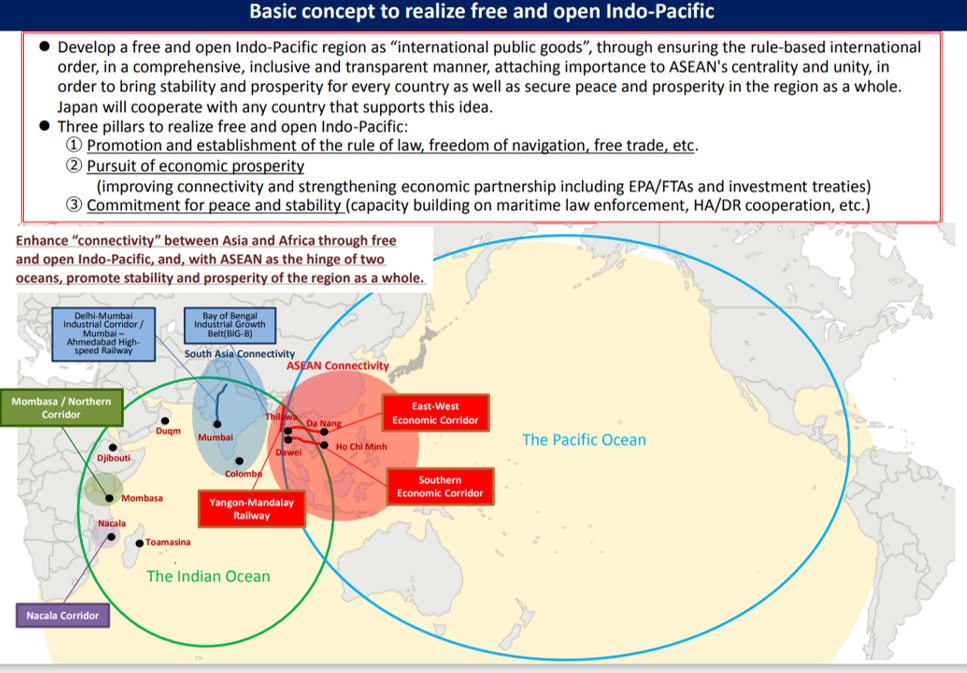 While this strategy clearly takes a more comprehensive approach to FOIP than the US Defense Department by emphasizing economy and diplomacy alongside security, its military implications are clear. Japan hopes to counteract the Chinese Belt and Road Initiative and the PLA's aggressive posturing in the South China Sea and near the Senkaku Islands by bolstering economic and military cooperation with other Indo-Pacific states. This includes the provision of training as well as transfers of patrol vessels or counterterrorism equipment to Vietnam, the Philippines, Sri Lanka, Indonesia, Thailand, Bangladesh, the Maldives and many others countries.
Vietnam stands as an exceptionally attractive partner thanks to its strategic position bordering China and the South China Sea, its rapidly expanding economy and its history of standing up to China. The country has crossed swords with China both on land and on Sea between 1979 and 1991 and the hundreds of years of Chinese invasions and occupation in the premodern era have not been forgotten.