Arakan Army Claims to Have Killed Sixty Burma Army Soldiers in Two Days of Clashes
Over the course of 3/4 October heavy fighting between the Burma Army (also known as the Tatmadaw) and the ethnic group Arakan Army (AA) took place, according to a press release by the AA.
The Arakan claim that during serious fighting between their forces and the Burma Army – which they alleged involved the use of Multiple Rocket Launchers (MRLs) and two attack helicopters against them – they inflicted over sixty casualties and retook a position that the Tatmadaw had taken from them on 3 October.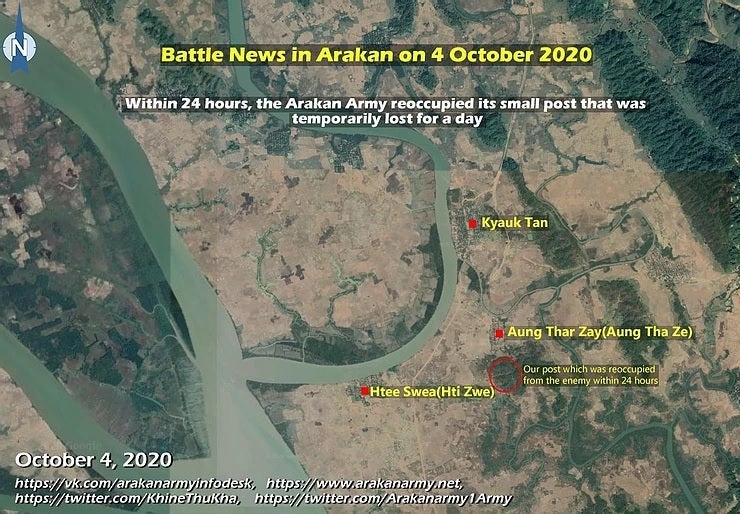 Though there is no independent verification of the AA's claims due to outside journalists being unable to enter western Burma, the Arakan have proven to be extremely capable since they started fighting the Tatmadaw in January, 2019.
In support of their claims to have inflicted a defeat on the central army, they have published several photographs of equipment, ammunition and weapons that they allege they captured in their counter-offensive. Again, verification isn't possible at this time.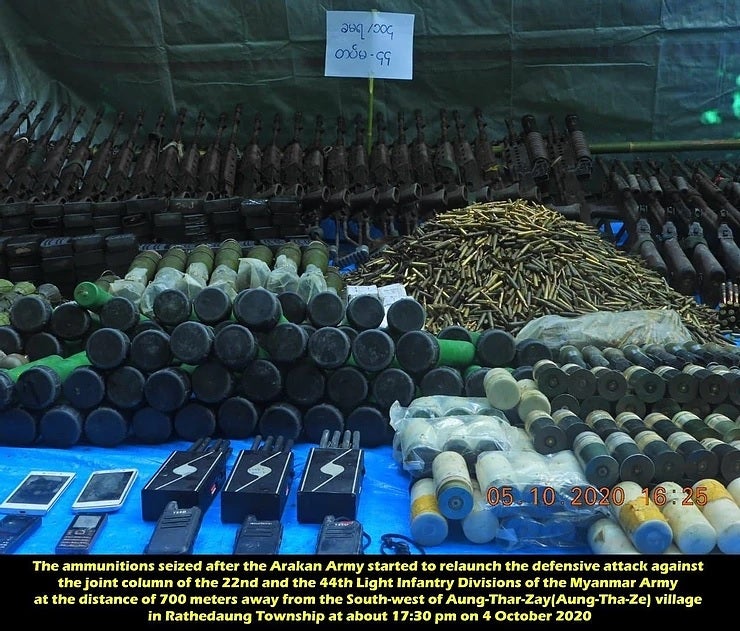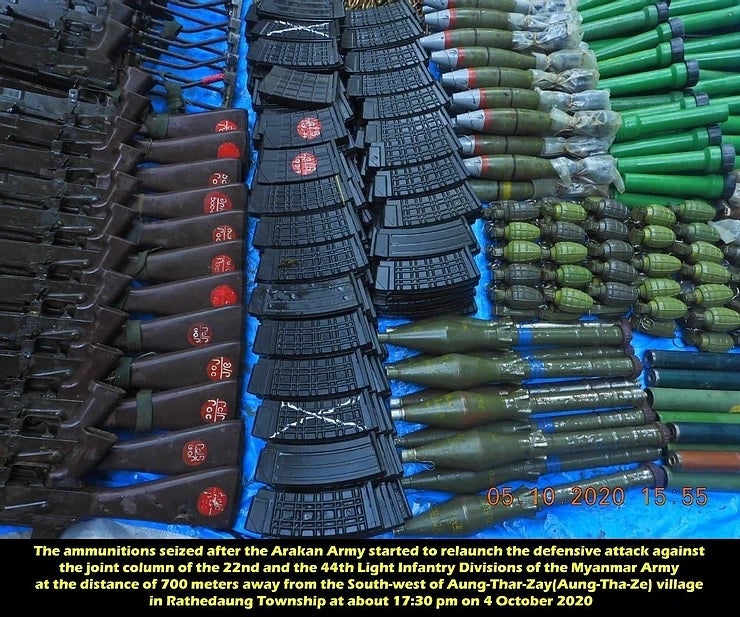 The AA, who are fighting in western Burma (Myanmar) for greater autonomy, are one of multiple Ethnic Armed Organisations (EAOs) that are in conflict with the central government in Naypyidaw. The war, now over seventy years old, has been beset by generations of atrocities, of which the ones in Arakan are just the latest. In September the Arakan released footage of what they allege is Burmese naval vessels firing indiscriminately into villages along the banks of rivers in Arakan.
Fighting is also ongoing in north-east Burma and there is a steady flow of reports of human rights abuses being committed by the Burma Army in eastern Myanmar in addition to those reported in Arakan State.
With ongoing peace negotiations of dubious result, and highlighting the growing divisions between the powerful Tatmadaw and the civilian government, the conflict is liable to continue to grind on.