Increased Budget for Philippine Military Proposed for 2021
The Philippines' President Rodrigo Duterte announced that the country's military is set to received an 11% increase in its budget for 2021 over this year's spending. Speaking during his budget briefing to the Philippine Congress on 29th August, Duterte stated that the government will seek 209.1 billion Philippine pesos (US $4.3 billion) to fund the military's modernization program and the current conflict with Islamic extremists.
During his address President Duterte said that:
"The DND (Department of National Defense) will receive…budget to address threats and combat terrorism in the country. This budget also supports the revised Armed Forces of the Philippines Modernization Program amounting to P33 billion."
The biggest recipient of the proposed increase is the Philippine Army, which will receive P96.8 billion (US $1.99 billion). The Philippine Navy and Air Force will receive P31.1 billion and P29.8 billion respectively.
The increase in proposed funding for the Revised Armed Forces of the Philippines Modernization Program (RAFPMP) is also greater than last year – P33 billion as compared to P25 billion for the last few years.
The Philippines military has been receiving additional funding in the last decade as security concerns have suddenly loomed. An Islamic insurgency required heavy fighting to put down and China has been pushing its claims to territory just off the Philippine coast, raising tensions. The sudden need for the military to be capable of combating both insurgencies and meet a nation level threat has seen the Philippine government scrambling to meet these challenges.
Recent purchases of air defense radars from Japan and new ships for the Navy will mark an improvement in the military's capabilities once fully operational. It is expected that the new budget will seek to strengthen the army by providing items such as new Israeli-built ATMOS artillery systems and potentially coastal defense missile launchers.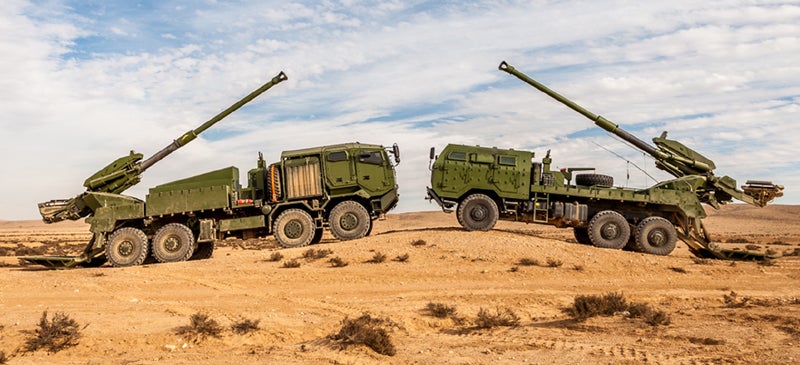 However, political considerations still continue to raise questions over the Philippines defensive capabilities, especially in terms of its alliance with the United States. In February, Foreign Secretary Teodoro Locsin Jr. gave notice that the Philippines-United States Visiting Forces Agreement was to be cancelled. However, this decision was reversed in June.
With the Philippine President seeming to flip flop with which power he wishes to court, the ability of the Philippine military to provide for its own needs as much as possible is even more acute.