Second José Rizal-class Frigate Launched For Philippine Navy
Hyundai Heavy Industries (HHI) held a launching ceremony for BRP Antonio Luna, the second of two José Rizal-class frigates ordered by the Philippine Navy. The event took place on the 8th of November at the Ulsan shipyard in South Korea.
The Philippines and HHI signed the contract for the construction of the two ships back in October 2016, after HHI won a public tender valued at $316 million. The first of the ships and the lead ship of the class, BRP Jose Rizal (FF-150), was launched on the 23rd of May this year at the same shipyard. Delivery to the Philippine Navy is scheduled for April of next year with the BRP Antonio Luna (FF-151) following in September of the same year.
High ranking Philippine defense and Navy officials, including Philippine Secretary of National Defense Maj. Gen. Delfin Negrillo Lorenzana. HHI signed a new memorandum of understanding with the Philippine government for the design and construction of a new patrol ship.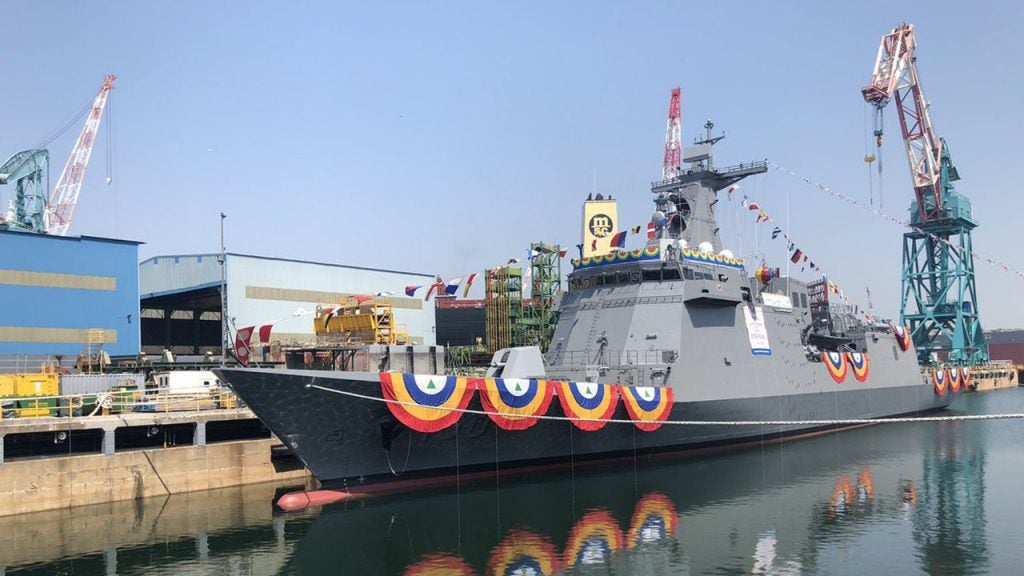 The 107.5m long, 2600 tons José Rizal class are based on the HDF-3000 frigate design, a lighter version of the Republic of Korea Navy's Incheon (FFX-1) frigate class. According to HHI, the diesel-powered vessels are capable of a top speed of 25 knots and a range of 4500 nautical miles (8,300 kilometers) at 15 knots.
The ships are each equipped with two SIMBAD-RC surface-to-air missile launcher turrets, four surface-to-surface missile launchers, a 76mm Oto Melara Super Rapid naval gun, a 30mm remote-controlled, stabilized SMASH gun. In addition, the ship features two 324mm three-tube torpedo launchers and be fitted a helicopter deck and hunger. The Philippines Navy have ordered two Leonardo AW159 Lynx Wildcat helicopters suitable for use on the José Rizal-class ships.