Philippines Visiting Forces Agreement Termination Suspended "upon the President's instruction"
The Philippines' Foreign Affairs Secretary, Teodoro Locsin Jr. has announced that the Philippines has suspended its termination of the Philippines-United States Visiting Forces Agreement. The announcement was made through the secretary's Twitter account, following the issuance of a diplomatic note to that effect to the US Ambassador to the Philippines.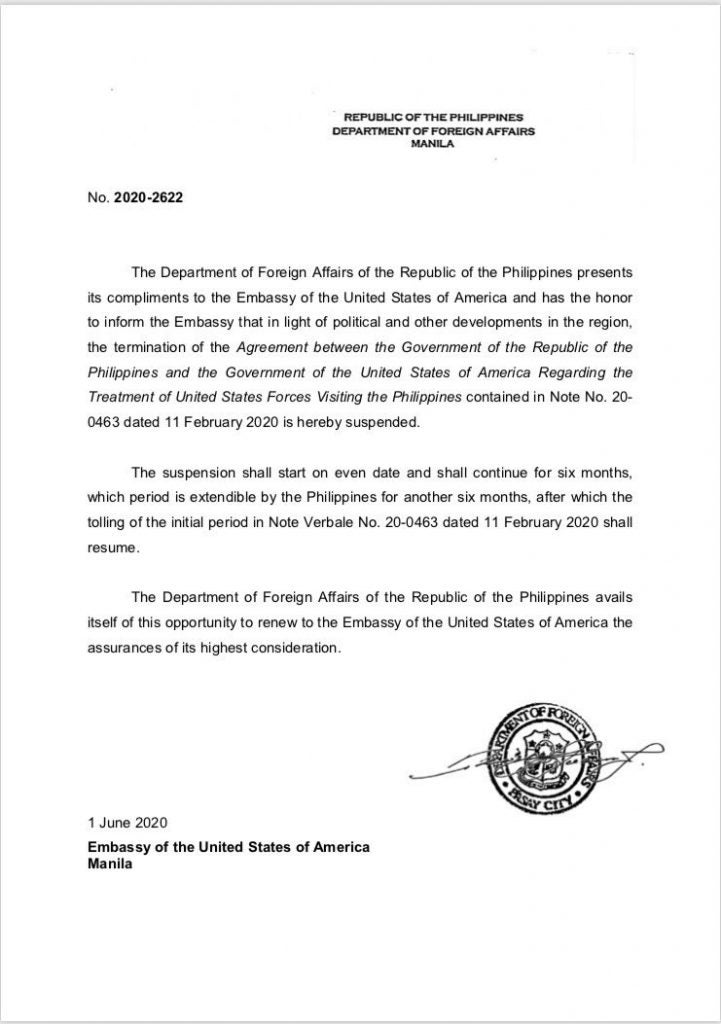 The text of the note uploaded by Secretary Locsin states "that in light of political and other developments in the region", the termination process of the VFA will be suspended for six months, taking effect from June 1. The suspension will be extensible for another six months, after which the countdown towards the termination of the VFA will continue.

Secretary Locsin tweeted that "The Note is self-explanatory and does not require comment except from me. The abrogation of the Visiting Forces Agreement has been suspended upon the President's instruction."

The Philippines government had started the termination process of the two-decade-old VFA in February following the US government's cancellation of the visa of Senator Ronald "Bato" dela Rosa, one of President Rodrigo Duterte's political allies and architect of Duterte's war on drugs.

The US Embassy has issued a statement in response to the suspension, stating:

"The United States welcomes the Philippine government's decision.  Our long-standing alliance has benefited both countries, and we look forward to continued close security and defense cooperation with the Philippines."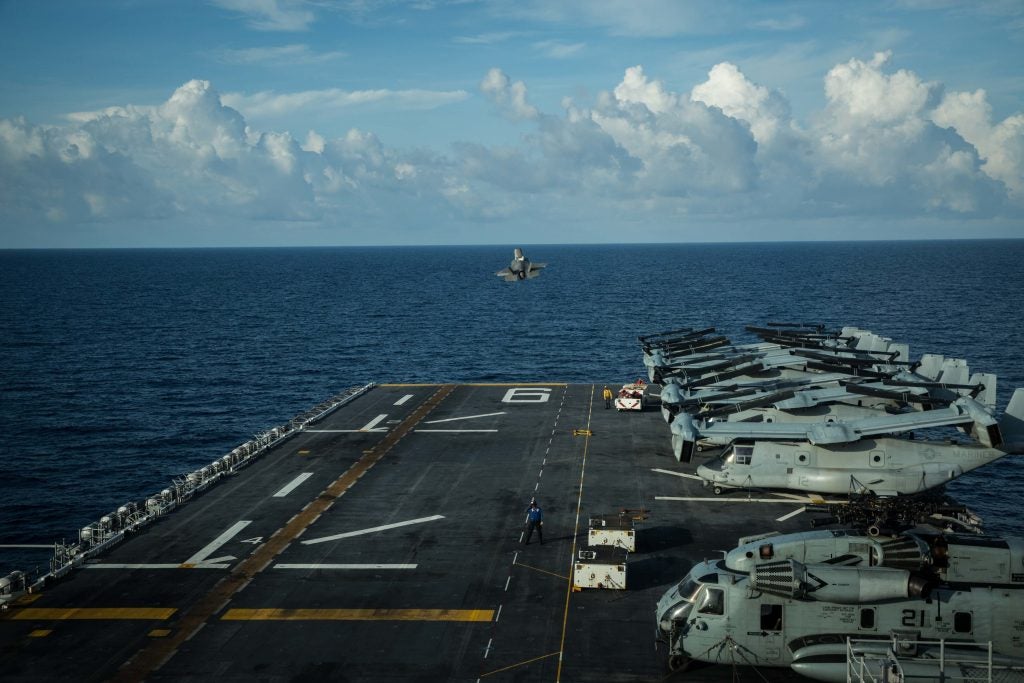 The announcement of the suspension comes in the wake of more aggressive Chinese activity in the South China Sea, including a standoff between Chinese, Vietnamese and Malaysian ships in a disputed area. In response to these actions, the US Navy has held several freedom of navigation exercises in the area, including the USS America, which conducted flight operations near the disputed area.
However, human rights issues remain part of the equation. The Philippines House of Representatives has just passed a new anti-terrorism bill championed by Duterte that has drawn criticism from rights groups, religious leaders and activists due to its vague definition of terrorism and granting of increased police powers, including the power to arrest and detain suspects without a warrant as well as removing liabilities for wrongful detention. While the US has yet to formally comment on the bill, a US response would definitely affect the likelihood of the VFA termination being reversed. It remains to be seen whether geopolitical realities will trump Duterte's domestic agenda.