USAF Condemns Russian Fighters Dangerous Flying During B-52 Interception
The United States Air Force (USAF) has condemned what it describes as an "unsafe, unprofessional intercept" of an American B-52 Stratofortress bomber by Russian aircraft over the Black Sea.
On 28 August two Russian Air Force Su-27 Flanker fighters intercepted the bomber as it was, according to the USAF, conducting routine operations in international waters over the Black Sea.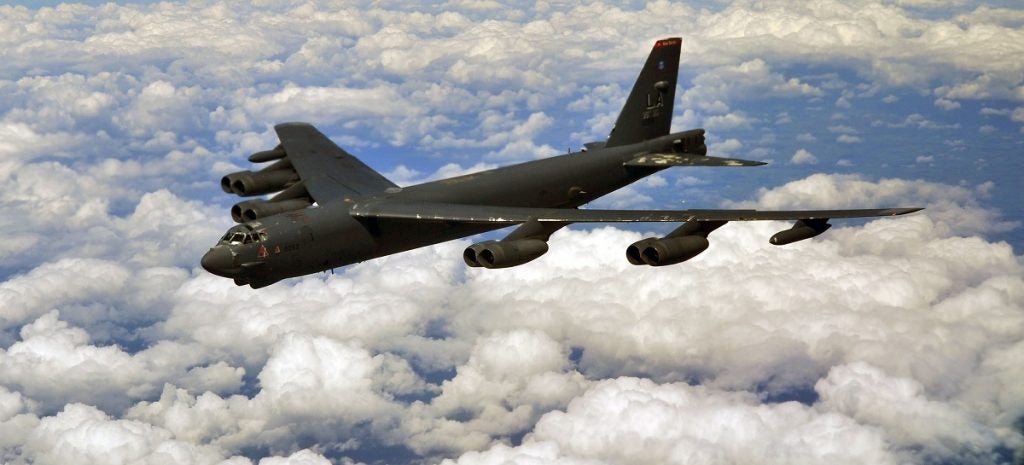 Video shot by a USAF crewman from the B-52s cockpit shows the Su-27s drawing alongside the American aircraft and giving a wing waggle, presumably as a warning, before crossing in front of the B-52 at high speed.
The Russian pilots flew within 100 feet of the nose of the B-52 multiple times while in afterburner, causing substantial turbulence and restricting the B-52's ability to maneuver. This action has led to the commander of U.S. Air Forces in Europe-Air Forces Africa, Gen. Jeff Harrigian, issuing a rebuke on the behaviour of the Russians:
"Actions like these increase the potential for mid-air collisions, are unnecessary, and inconsistent with good airmanship and international flight rules. While the Russian aircraft were operating in international airspace, they jeopardized the safety of flight of the aircraft involved. We expect them to operate within international standards set to ensure safety and prevent accidents,"
The USAF states that the B-52 was conducting routine operations in international airspace exercising freedom of navigation and overflight, adding that:
"The U.S. Air Force routinely operates aircraft in the region in accordance with recognized international safety standards as prescribed in International Civil Aviation Organization (ICAO) rules of flight."