Suspected Arson Behind Bonhomme Richard Fire
An arsonist is suspected to be behind the fire that raged on board the amphibious assault ship/landing helicopter dock (LHD) USS Bonhomme Richard on the 12th July while docked at Naval Base San Diego. A U.S. Sailor was questioned as a suspect according to a senior defense official on the 26th August.
The sailor, who at the time of the report, has not yet been detained was questioned as part of an ongoing investigation by the Naval Criminal Investigative Service and the Bureau of Alcohol, Tobacco, Firearms and Explosives. Department of Defense leaders are being notified of developments, said the anonymous official who leaked this information to the press.
The amphibious assault ship sustained extensive structural, electrical, and mechanical damage after it burned for over four days. The fire was the worst non-combat fire on a warship in recent memory and left the ship's future uncertain.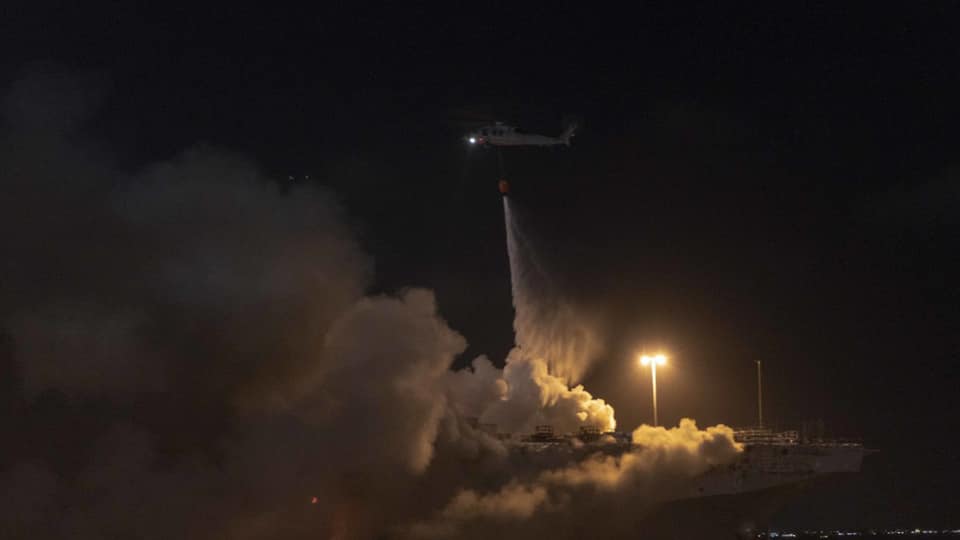 When approached by local San Diego based journalists, the navy declined to answer questions. "The Navy will not comment on an ongoing investigation to protect the integrity of the investigative process and all those involved," said Navy spokesman Lt. Tim Pietrack. "We have nothing to announce at this time."
LHD ships are increasingly important to the U.S. fleet as they can be upgraded to function as small, more mobile aircraft carriers for vertical take-off and landing (VTOL) aircraft such as the F-35B Joint Strike Fighter. The USS Bonhomme Richard was undergoing, an almost-finished, two-year upgrade that cost around $250 million before the incident. It could cost the Navy up to $4 billion to replace the stricken vessel.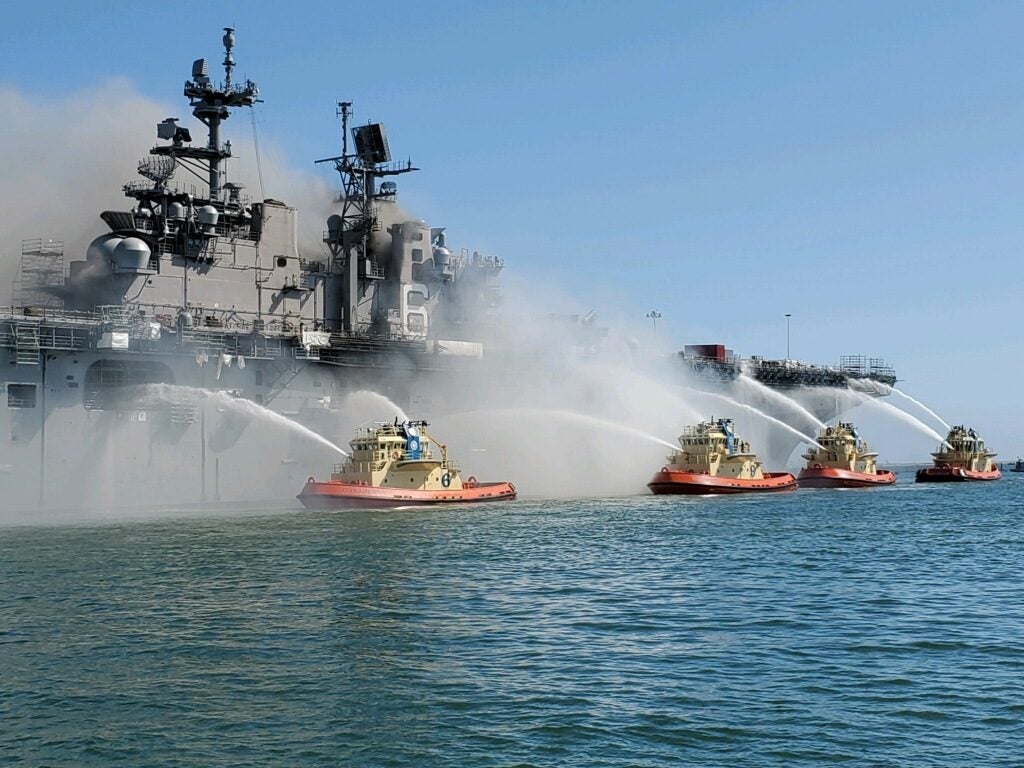 160 sailors and officers, in addition to civilian maintenance personnel, were on-board the ship when the fire started. By the time the fire was extinguished, 63 people were taken to the hospital in total, 40 of which sailors and 24 civilians.
The fire was able to get out of control due to the ship's fire-suppression systems being disabled at the time due to maintenance efforts, delaying the firefighting response.