Advanced Patriot Missile Misfires During Testing
The Patriot Advanced Capability-3 Missile Segment Enhancement (PAC-3 MSE), the most technologically advanced version of the Patriot missile, misfired during a round of testing for the U.S Army's Integrated Air and Missile Defense Battle Command System (IBCS).
The Patriot was to take down both ballistic and cruise missile targets at the White Sands Missile Range in New Mexico, on the 20th August, when the incident occurred.
During the test, the cruise missile target was successfully destroyed using a Patriot Advanced Capability-2 Guided Enhanced Missile (PAC-2 GEM), but the PAC-3 MSE misfired while attempting to take down the tactical ballistic missile target, according to Col. Phil Rottenborn, Integrated Battle Command System project manager at the Army's Program Executive Office Missiles and Space, in a statement made on the 26th August.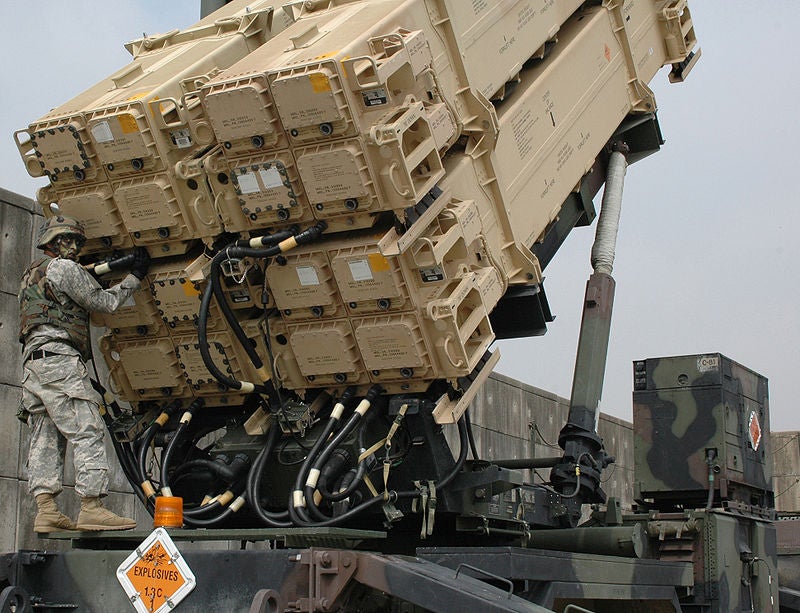 During the test, the recycled Black Dagger ballistic missile was targeted by two interceptors coordinated by the IBCS (Integrated Air and Missile Defense Battle Command System). According to Rottenborn, the IBCS functioned as intended by deploying a PAC-3 Cost Reduction Initiative (CRI) when the PAC-3 MSE missile misfired, successfully neutralizing the target. A third missile, also a CRI, was ready to be launched but remained idle as the system confirmed that the first CRI was successful.
"Root cause analysis on the MSE misfire is ongoing, but preliminary indications are that all IBCS commands to the launcher were executed successfully," Rottenborn said, "and that the error may lie within the missile, but further analysis is required to determine that with certainty."
While Rottenborn stressed the proven capability of the CAP-3, pointing at its track record, the incident could very well be a major success for the IBCS system. The IBCS is undergoing a major limited-user test this September which will determine the production decision expected by the end of the year. The system failed its limited-user test back in 2016, in just a few days and after attempts to get it to an operational state.