Qatar to Buy Additional Turkish Armored Vehicles
The Qatari Armed Forces announced on the 24th August, that they had entered an agreement with Barzan Holdings, the Qatari Ministry of Defense-owned investment conglomerate, for the procurement of an unspecified number of armored vehicles for its special forces.
Barzan holdings in turn signed a contract with Nurol Makina, the heavy industry subsidiary of Turkish conglomerate Nurol Holdings, for the delivery of an undisclosed number of armored vehicles.
Although the Qatari Ministry of Defense neither made public the number of vehicles it would purchase nor the models or configurations of said models, it has revealed that Nurol Makina will be delivering the vehicles in two batches, the first set for delivery in 2021 and the second in 2022.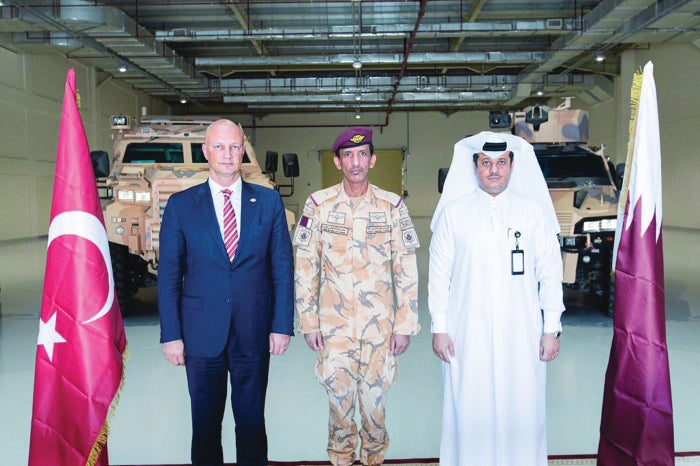 During the 2018 Doha International Maritime Defense Exhibition and Conference (DIMDEX) Nurol Makina signed a memorandum of understanding directly with Qatar's special forces for the supply of 214 of the NMS 4X4 armored vehicle. Qatar was set to receive the vehicles within two years of the signing of the memorandum to become the first country to deploy the NMS as part of their armed forces, however, the delivery hasn't been made yet and no update on the status of the order has been published by either party.
While the models were not specified, Nurol Makina currently offers only two main armored vehicles for military use with various configurations, taking advantage of their modular design principles. The first and larger of the two is the Ejder Yalçın 4X4 which can carry up to nine personnel and supports a wider range of roles such as air defense, reconnaissance, command & control, mine clearance, and tactical missile launching. The more nimble NMS 4×4 lacks the mine clearance capabilities of the Ejder and can only transport only up to seven personnel in its V-shaped single-hull body, making it better suited for escort missions and as a support for convoys.