Air-Launched Effects Contracts Awarded by US Army
The U.S. Army has awarded 10 contracts to a number of companies worth a total of around $30 million to develop Air-Launched Effects (ALE) technologies for vertical lift aircraft planned for commission around 2030.
ALE are a family of systems the Army is developing that are made up of an air vehicle, payloads, mission system applications, and other support equipment, integrated together to deliver "effects" autonomously or semi-autonomously.
Contracts for the development of new air vehicles were awarded to Raytheon Technologies, Alliant Techsystems Operations, Area-I Unmanned Aircraft Systems, L3 Technologies and Rockwell Collins and Aurora Flight Services. These companies will supply the army with various mission systems. Contracts for the payloads were awarded to Raytheon, Leonardo Electronics, Technology Service, and Alliant Techsystems.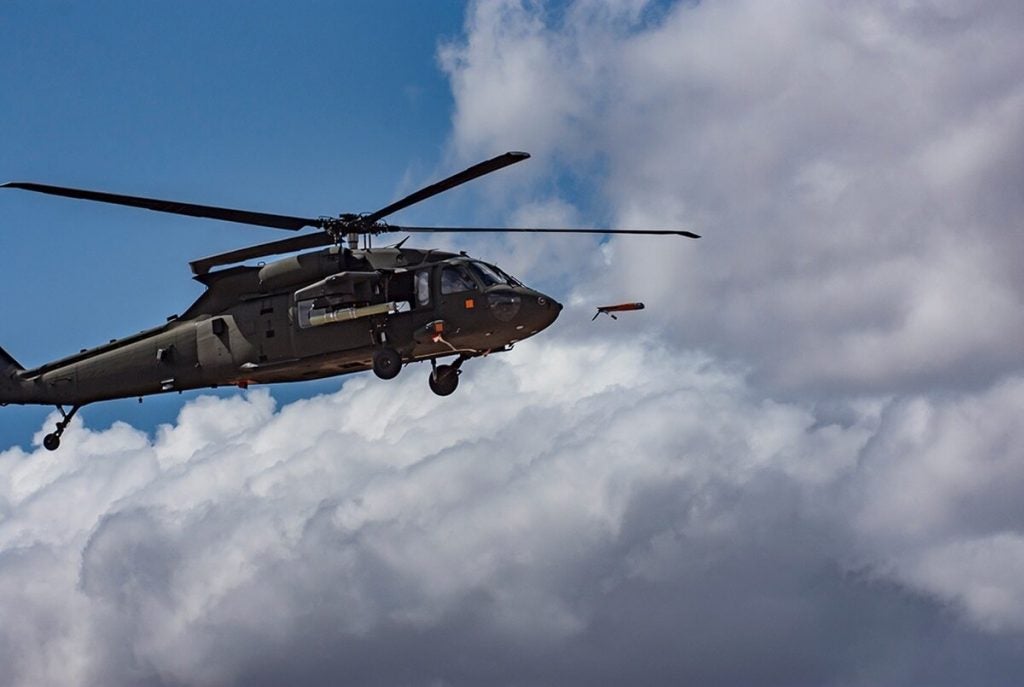 The Army hopes to enhance its current and future vertical lift fleets' sensory capabilities in order to better penetrate enemy territory in combat while manned air vehicles can standby outside enemy attack range, according to Brigade General Wally Rugen, head of the Army's Future Vertical Lift modernization program. He explained:
"To do that, that has a whole host of capabilities embedded in it, and I would say it's not just the eyes and ears, but it's also, what we are finding, is the mouth, so our ability to communicate by bringing mesh network capabilities, by bringing an ability to hear in the electronic spectrum, and, again, the ability to collect in that spectrum so we can find, fix and finish on pacing threat."
While the US Army's plans to field the ALE ecosystem in the Future Attack Reconnaissance Aircraft (FARA) and the Future Long-Range Attack Aircraft (
FLRAA) in the early 2030s, components have been successfully demonstrated back in 2018, such as the Area-I ALTIUS, an Air-Launched drone carried by a UH-60 Black Hawk at a high altitude. In March of this year, the Army demonstrated multiple ALEs launched from a Black Hawk at very low altitudes, creating a mesh network.