Has Turkey Bought a Second Batch of S-400 Missile Defense Systems?
The story of Turkey and the S-400 Missile Defense Systems goes back to 2009. Turkey is located at highly important and fragile geopolitical position, as the southeastern frontier of NATO, the necessity for an advanced missile defense system is blindingly obvious. However, for the West, Turkey's choice of the S-400 made a statement far outside its military needs. Despite the West's criticism and warnings Turkey pressed ahead and bought the missile defense systems in late 2017. Now, according to TASS, Russia has signed a contract with Turkey for a 2nd batch of S-400 air defense systems. It seems, however, that the deal may not yet be agreed and still in negotiation.
Deliveries of the first batch of missiles reportedly began in July 2019, with the contract for the second tranche signed on the 23 August. The S-400 Triumph Missile Defense Systems is a Russian made air defense system which is one of the most advanced available, according to Siemon Wazeman senior researcher with SIPRI (Stockholm International Peace Research Institute). He said that during an interview with Al Jazeera: "The S-400 is… on par with the best the West has to offer, its radars and other sensors, as well as its missiles, cover an extensive area – the radar has a range of at least 600km for surveillance, and its missiles have ranges of up to 400km," Wazeman explained "it's precise and it manages to track a very large number of potential targets, including stealth targets." Some analysts justified this deal with Turkey's political agenda, noting that Turkey officially rejected the political aspect of the deal and reasoned that it only considered the military needs.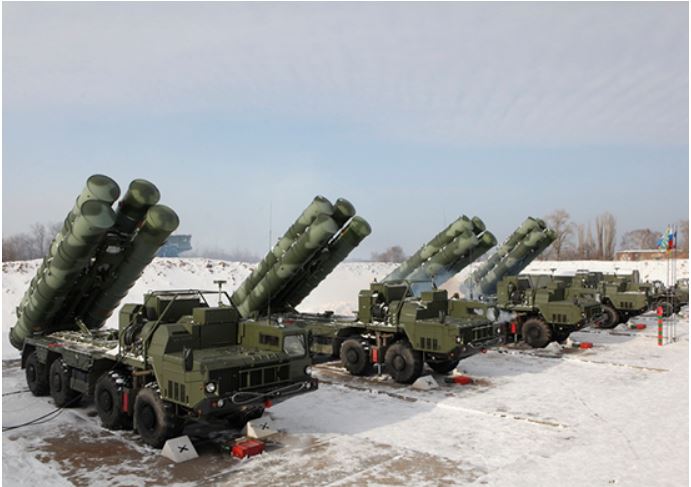 The S-400 procurement process was highly problematic from the perspective of Turkey. The most important consequence of this deal was Turkey's removal from the Joint Strike Fighter program. Turkey was one of the main partners of the program and procurement of F-35 Fighter jets was a significant part of the Turkish Air Force's force planning process.
With the deal for a second tranche of S-400 systems the director of Russia's Rosoboronexport, Alexander Mikheyev, told TASS "the contract has been signed, and the sides are now discussing the financial arrangement of implementing the contract." Despite this interview, Turkish officials have not made any statements on the issue. Additionally, another Russian state-affiliated media outlet, Sputnik, corrected their initial report and stated that "talks on the second shipment in progress, no contract yet military official says."
The second S-400 deal between Russia and Turkey is still a question, upcoming days will show whether the deal is true or not.