Next Generation Jammer Mid-Band Completes First Flight
The U.S. Navy successfully flew its newly developed Next Generation Jammer Mid-Band (NGJ-MB) airborne electronic warfare system for the first time, it announced in a press release on the 10th August.
The NGJ-MB pod was equipped aboard an EA-18G Growler carrier-based electronic warfare aircraft. It took off from the Patuxent River naval air station, Maryland on the 7th August.
The test conducted by the Air Test and Evaluation Squadron VX 23 was a Safety of Flight (SOF) aimed to confirm whether the pods can be flown safely on the designated aircraft, opening the door for further technical testing to follow.
The NGJ-MB, once deployed, will be the U.S. Navy's main airborne electronic attack (AEA) system, and by extension, it will be NATO's along with other key allies.
"What an incredible day for the U.S. Navy, our Australian partners, and the Airborne Electronic Attack (AEA) community," said AEA Systems PMA-234 program manager, Capt. Michael Orr. "We witnessed a successful first flight with the NGJ-MB capability fully integrated onto the EA-18G Growler, validating the last four years of development and the extensive efforts of these last several months in preparation. I'm extremely proud of the entire Government and industry team."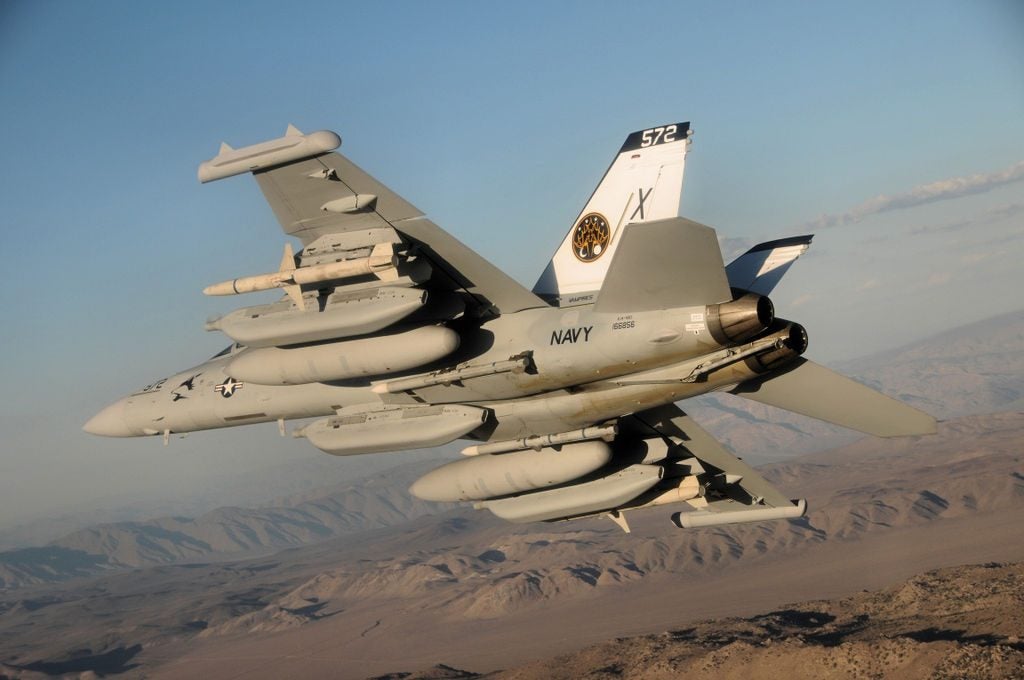 Raytheon Intelligence and Space is the main contractor developing the NGJ-MB system, which is planned to eventually be only one component of a greater NGJ system that will initially supplement the currently in-use ALQ-99 Tactical Jamming System(TJS) before fully replacing it.
"Gone are the days of isolated Surface-to-Air Missile systems that operate on a small frequency spectrum and do not integrate into a larger Integrated Air Defense System. Modern adversaries are developing complex emitters that use advanced techniques to defeat legacy jamming. NGJ-MB will provide new capabilities to the fleet to ensure spectrum dominance against current and future threats." said Lt. Jonathon Parry, NGJ-MB Aeromechanical Project Officer.