Brazil's New Riachuelo Submarine Completes Independent Surface and Propulsion Tests
The Brazillian Navy's first, new Scorpène-class submarine, the Riachuelo has just completed its first independent surface and propulsion tests. The tests took place near its construction shipyard just off the coast of Madeira Island.
The Riachuelo is a diesel-electric powered attack submarine produced and developed by the French Direction des Constructions Navales (DCNS) in tandem with the Spanish company Navantia which has extensive experience constructing submarines as well as other types of naval vessels.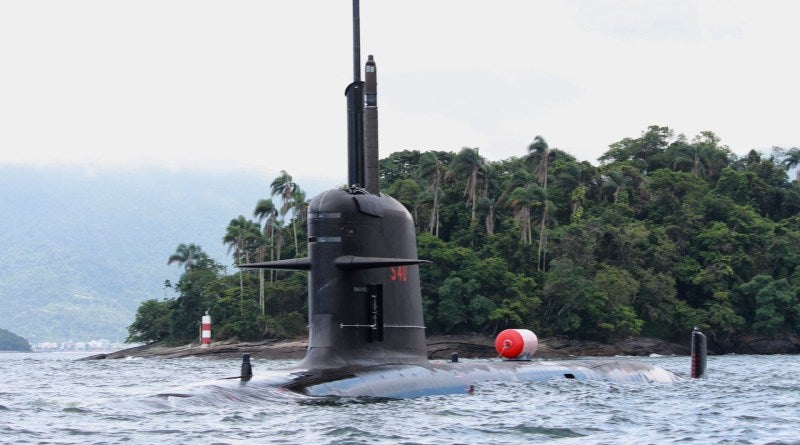 In addition Riachuelo's diesel-electric propulsion system is also air-independent which means it is a modified version of a nuclear-powered system with the heat for power being generated by an ethanol and oxygen generator at 60 atmospheres of pressure.
During the Riachuelo's sea trials it tested its control systems, combat systems, tactical table, radar, periscopes, sonar, and all the associated safety systems necessary for the combat operation of the sub.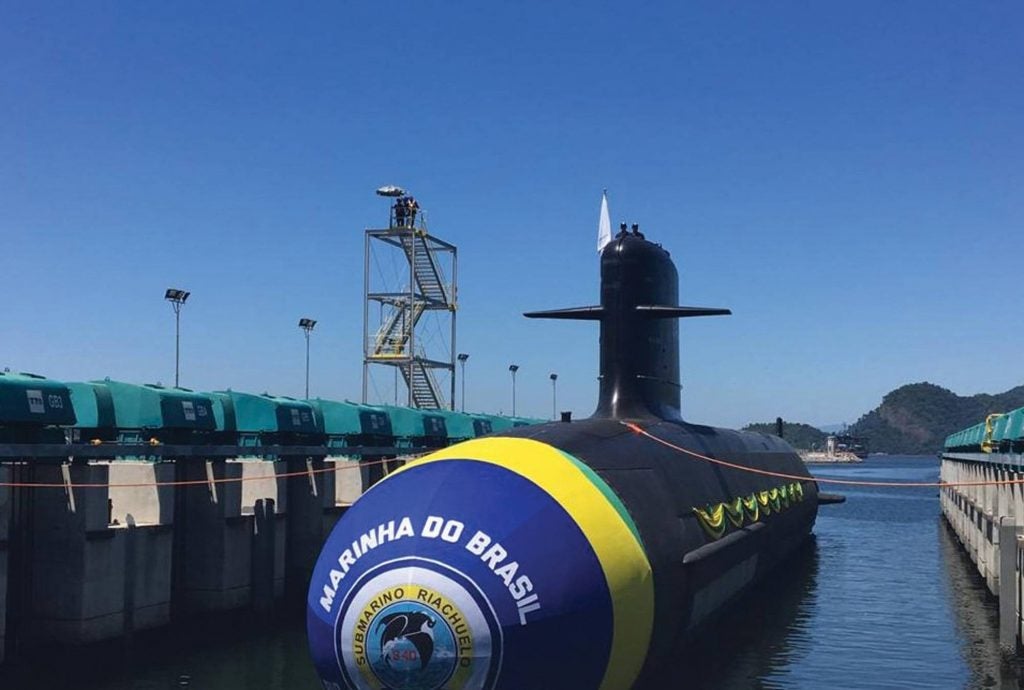 The success is considered a great milestone by the crew since its last successful set of trials which involved its first launching on 14th December, 2018, and its first static dive test which took place in November of 2019.
The Riachuelo is a Scorpène class submarine designed for export to other countries and to fit their specific requirements. The Brazillian Riachuelo is designed to be slightly longer in order to accommodate its larger crew, double patrol range and ocean-going capability.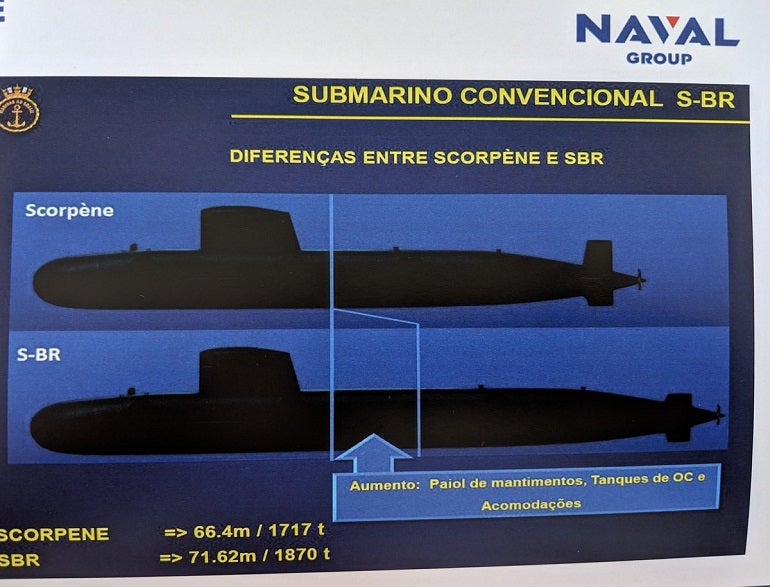 The Riachuelo has a surfaced displacement of between 1,600 and 2,000 tonnes, an overall length of 72 meters, a top submerged speed of 20 knots, a diving depth of 300 meters and can operate independently for up to 45 days. The entire crew complement totals 35 with a weapons payload of 18 Black Shark heavyweight torpedos developed by Whitehead Sistemi Subacquei of Italy.
Compared to previous Scorpène class submarines, the Riachuelo features a stretched out middle hull section which is said to provide more submerged endurance. The Riachuelo with its extended crew complement is said to have a 240 day per year operational availability.
The Brazilian Navy is seeking to vastly improve its submarine capabilities adding to the Tupi class subs currently in service. The Brazilian Navy is adding not just 4 new Scorpène-class diesel-electric attack boats, the second of which – the Humaitá – is due to be launched this year, but also the Álvaro Alberto, a nuclear-powered attack submarine which is currently under construction and due to be commissioned in 2030.