B-21 Stealth Bomber Construction Back on Schedule
The construction of the U.S. Air Force's first B-21 Raider stealth bomber, is back on schedule after the coronavirus pandemic threatened to cause delays, according to the director of the Air Force Rapid Capabilities Office, Randell Walden.
The pandemic's toll on some of Northrop Grumman's subcontractors slowed down progress on the B-21 project. Spirit AeroSystems, the company that supplies composite aerostructures saw both its defense and commercial businesses struggle to operate as a result of Boeing 737 Max production stopping abruptly. An $80 million grant facilitated by the Defense Production Act from and reallocation of labor from its commercial division enabled their B-21 line to resume operations, said Walden.
"The folks that are not manufacturing 737s and those components came over to our production line and really kind of beefed up — where people had some COVID issues — they beefed up that portion of our production," he said. "Right now, the components that we're building are really for the test fleet, but the good news: All of what we're doing today is really insightful for what we're doing for production in the future."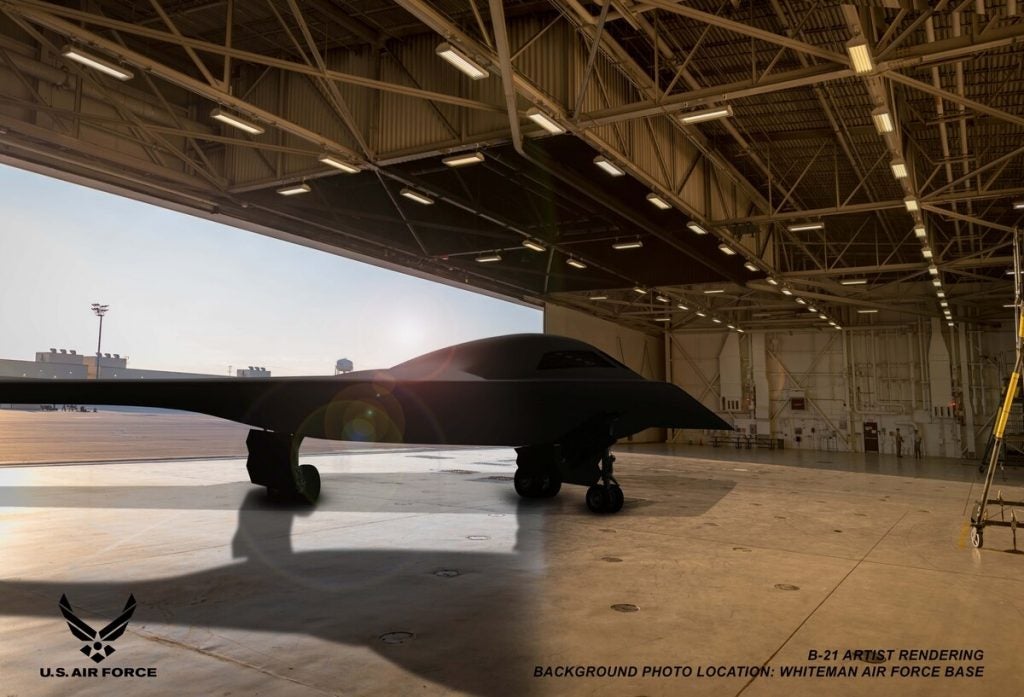 Earlier this month, Walden accompanied Defense Secretary Mark Esper to Northrop Grumman's design and development office in Florida to receive a briefing on the progress being made on the initial B-21 bomber being built for test purposes. If greenlit, the DoD intends to procure 100 B-21s at the very least.
"I think overall his takeaway was he's happy with the progress we're making," Walden said. "The good news is all of the tough critical designs, all of the hard engineering is kind of behind us, and now it's a matter of actually producing the airplane and actually rolling it out and getting on with the developmental flight test activities."
Back in July of 2019, Air Force Chief of Staff, General Stephen Wilson predicted the bomber would possibly achieve first flight in December of 2021. Walden believes that date to be the earliest possible flight, leaving the door open for possible delays.