USS Kennedy's Among Other US Navy Project Schedules Reassessed as COVID-19 Cases Spike
The United States Navy is looking into its major shipbuilding programs and reassessing the impact of the Coronavirus pandemic on schedules and costs as shipyards are being increasingly affected by the resurgence of the virus.
"We are watching with some concern workforce levels at all our shipyards," James Geurts, assistant secretary of the navy for research, development, and acquisition, told reporters during a remote press conference. Guerts appeared to be especially concerned for Huntington Ingalls Industries (HII)'s Newport News Shipbuilding yard in Virginia due to the relatively high infection rates in the region. "What we're really looking at is understanding those impacts." Geurts added.
HII has been hit especially hard as its shipyards' hourly production workforce attendance was slashed to 65% on average, dipping to around 50% on several workdays during the months of April and May.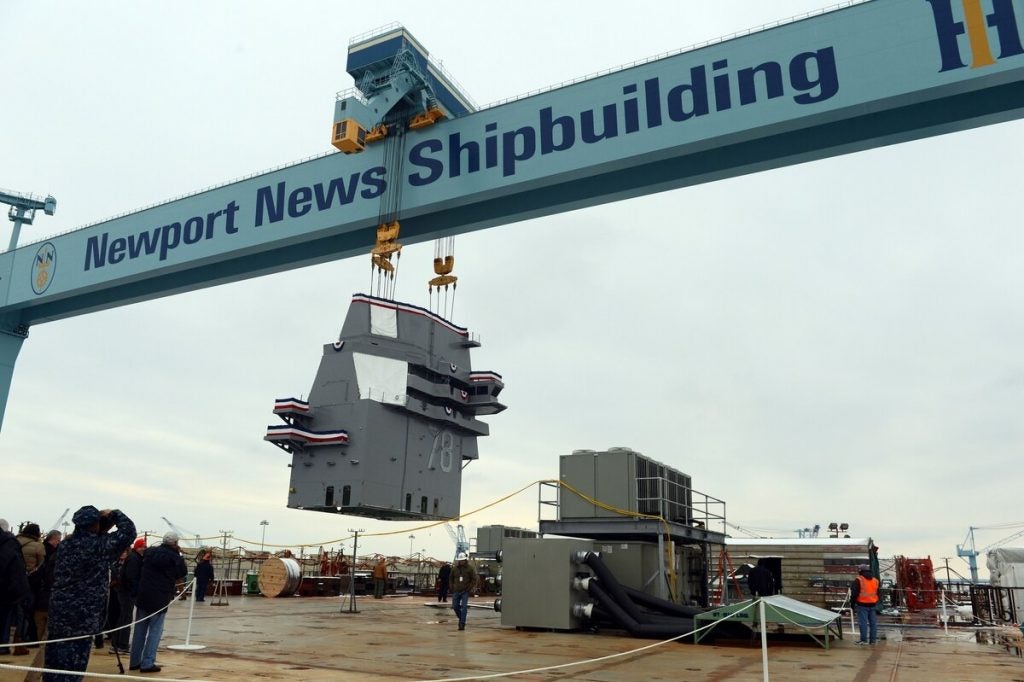 HII originally estimated the ship would be ready for deployment in 2022 and boasted being ahead of schedule during a time the DoD was facing criticism over the delays and piling costs of various in-progress programs. The ship also had to be modified mid-production to better accommodate the the F35C Joint Strike Fighter.
"Following the end of our liberal leave policy in May, we did see those metrics improve," HII chief executive officer, Michael Petters told investment analysts at the corporation's quarterly earnings call held on the 6th August.
"During June and July, attendance of our hourly production workforce at both shipyards was approximately 77%. Now cases have been increasing in our shipyards as states have opened up, but we are now seeing a sustainable and manageable level of attendance, and we continue to refine our policies to adapt to the changing circumstances." Petters added.
The United States Navy is currently attempting to assess what the workforce restrictions and reductions could entail for the schedule of the Ford-class aircraft carrier John F. Kennedy, launched from the affected Newport News Shipbuilding dock late last year