Questions Over Redacted Australian Thales Hawkei Audit
The Australian government is being taken to the Administrative Appeals Tribunal over its decision to redact key parts of a 2018 audit of the acquisition of the Thales Hawkei (also known as the 'Baby Bushmaster') for the Australian Army. This latest stoush was instigated by crossbench Senator Rex Patrick who is trying to get the full, un-redacted Auditor General's report.
Thales made representations to Attorney-General for Australia, Christian Porter, who took the unprecedented step of redacting materials in the report. In particular, Thales wanted six paragraphs censored which compared the Hawkei to the US-produced Joint Light Tactical Vehicle (JLTV).
The Australian Auditor General agreed with the report and criticised the cost of the acquisition (as reported by Overt Defense here) at the time of its release. The Australian Army was previously on-track to adopt the JLTV but aggressive lobbying by Thales and local defence firms involved in sub-contracting saw the JLTV dropped as a contender, leaving only the Hawkei.
In court filings Thales claimed instead; "The vehicle cost-comparison in the impugned paragraphs purports to benchmark the cost and capability of the Hawkei and JLTV, in a way that implies that the JLTV is comparable and commensurable to the Hawkei, but approximately half the price." They further claimed; "This would prejudice Thales, the Commonwealth of Australia and Australian entities in the supply chain for the production of the Hawkei because it would detrimentally impact the marketability, and therefore the export prospects, of the Hawkei."
In court last week, Australian government lawyers argued similar points; "We say that the disclosure of the exempted material will harm or can be expected to harm the prospects of Thales and the Australian army to selling this vehicle to other buyers. We say that the information in dispute creates an unfair negative impression of the vehicle, including in comparison with a key competitor, and as such it is reasonable to expect disclosure of that information to harm its export prospects."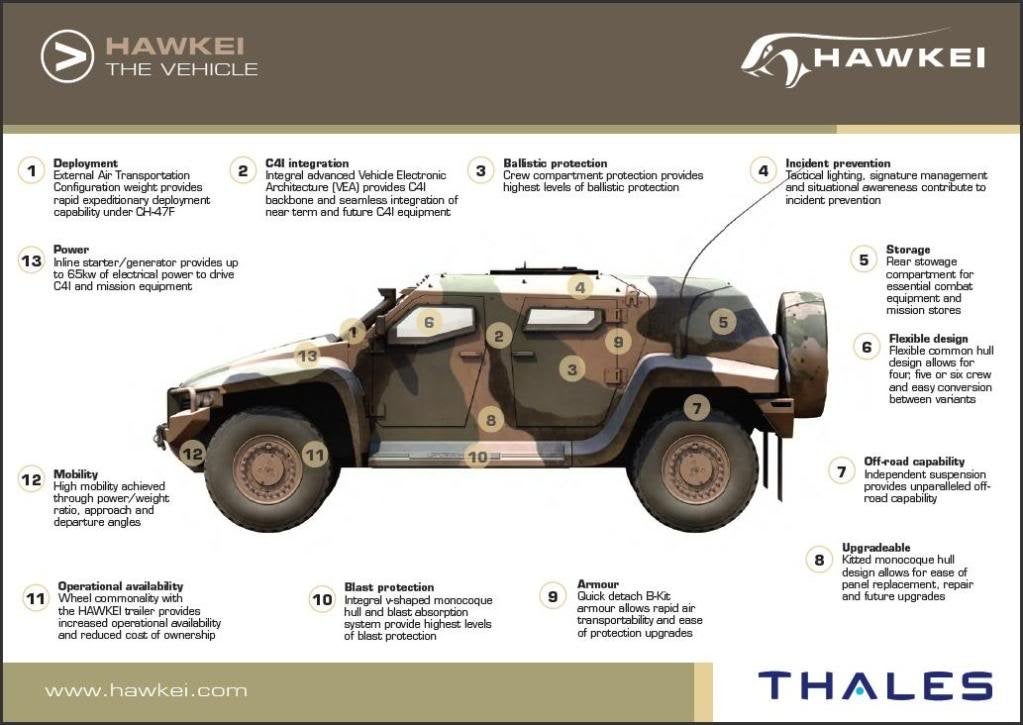 There are of course larger questions here in that Hawkei production kept Australian jobs and production lines open at Thales Australia in Bendigo, Victoria. It is also understandable that Thales does not want its pricing policies to be available to competitors although Porter's 2018 claim that release of the numbers was a national security issue is perhaps stretching the point.