First Boxer Mission Modules with Lance Turrets Arrive in Australia
The first examples of the Australian Direct Fire High Survivability Lift (DFHSL) Block One Mission Module for the Boxer Combat Reconnaissance Vehicles (CRV) have arrived in Australia according to DTR Magazine. The Mission Modules were delivered to Rheinmetall Defense Australia's Military Vehicle Centre of Excellence in Queensland where they will be mated with Drive Modules and undergo final testing.
The DFHSL Block One Mission Module includes the two-man Lance turret equipped with the Rheinmetall 30mm MK30-2/ABM cannon. Block Two DFHSL platforms will incorporate the 'Deployment Kit' two-shot Spike LR2 launcher as previously reported by Overt Defense. According to DTR, all twelve of the Block One DFHSL vehicles are due to be delivered by mid next year.
The first 25 vehicles, all Block One models and including the Multi-Purpose Vehicle (MPV) along with the DFHSL, are being built at Rheinmetall Germany. The remainder will be constructed in Australia. The Boxer is being acquired under Project LAND 400 Phase 2 with an eventual 211 platforms to be delivered, replacing the ageing ASLAV-PC and ASLAV-25 family in service with Australian Army cavalry units. It will be joined by another new platform, an infantry fighting vehicle (IFV), to be procured under the LAND Phase 3 Mounted Close Combat Capability programme.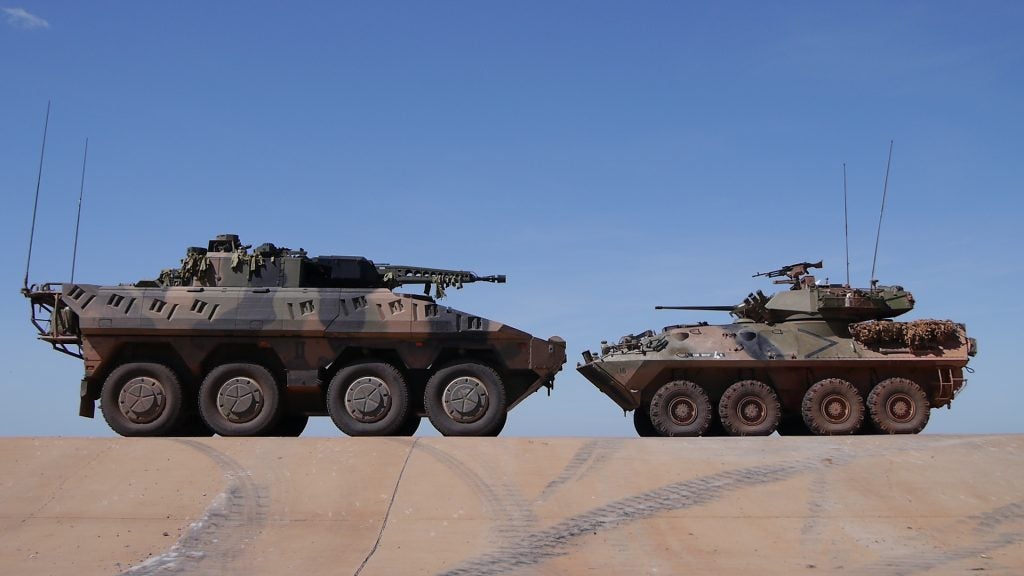 The decision on a preferred IFV platform is schedule for mid-2022 with the Rheinmetall Lynx KF41 armed with a 30-35mm autocannon, and the Korean Hanwa AS21 Redback, armed with a 40mm autocannon, both currently undergoing trials in Australia. The IFV will replace the M113AS4 series of armoured personnel carriers in Army service.
In other Boxer related news, the UK has awarded the first sub-contract to UK firm WFEL under their acquisition of the Boxer as the Mechanised Infantry Vehicle (MIV). Production of the MIV will be shared between WFEL and Rheinmetall BAE Systems Land (UK). The MIV will replace the FV432 series and a range of Protected Mobility Vehicles, forming a key capability within the British Army's future Strike Brigades alongside the AJAX family of tracked light armour.