General Dynamics Land Systems Finally Secures SMET Unmanned Ground Vehicle Contract
After months of uncertainty, including the controversial cancellation of the original contract awarded to General Dynamics Land Systems (GDLS), the firm has finally been announced as the winner of the $249 million USD five year contract to supply the US Army with its MUTT (Multi-Utility Tactical Transport) for the Small Multi-Purpose Equipment Transport (SMET) requirement.
GDLS won the original round for the contract in October 2019, however, another competitor, Textron, who had offered their hybrid diesel-electric tracked Grizzly as a contender, launched a protest with the Government Accountability Office (GAO), alleging GDLS "significantly altered its vehicle in the follow-on contract" as Overt Defense reported at the time.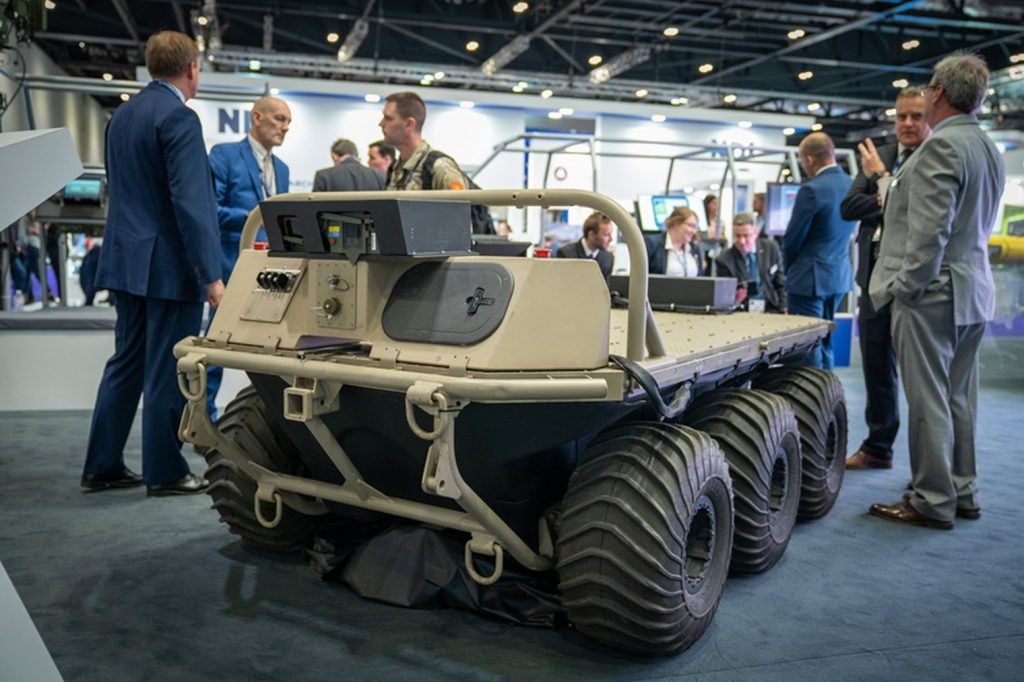 Instead of waiting for the GAO ruling, the Army's Contracting Command took the unusual step of cancelling the GDLS contract in December 2019. A new RFP (request for proposal) was issued in February 2020 (as Overt Defense reported here) with the stated aim of awarding a five year Indefinite Delivery/Indefinite Quantity contract by May.
After a further delay of several months, the contract was announced late last week. The MUTT is an eight wheeled unmanned ground vehicle which can operate autonomously via plotted way-points, by remote driving by a human operator, or by 'follow-me' mode allowing the vehicle to track along behind a soldier wearing a beacon.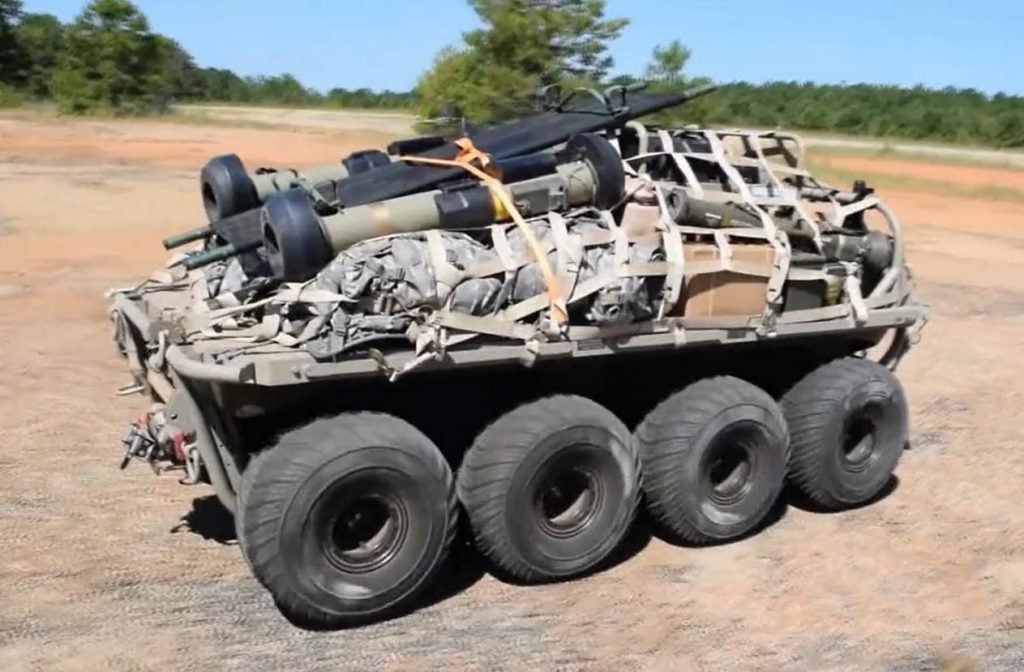 The MUTT can carry up to 450 kilograms worth of stores and equipment over 30 kilometers a day. It also provides a mobile charging station for infantry, allowing them to recharge batteries for radios and similar devices directly from the vehicle. The objective of the programme is to reduce the weight burden on the infantryman by carrying essential supplies such as ammunition, water, spare batteries and any specialist mission-centric equipment on the SMET.
The eventual aim is to equip every infantry squad within US Army ICBTs (Infantry Brigade Combat Teams) with a SMET. To accomplish this, an expected 624 platforms will be delivered by 2024 with the first arriving with units next year.