Picatinny Developing Next Generation Combat Vehicle 50mm Cannon
The Advanced Armaments Division of the Combat Capabilities Development Command Armaments Center at Picatinny Arsenal are developing the Advanced Lethality and Accuracy System for Medium Caliber (ALAS-MC), an "… advanced armament system that integrates a medium caliber weapon, ammunition, fire control, and sensors," that may equip the US Army's Next Generation Combat Vehicle (NGCV).
The ALAS-MC is based around the XM913 50x228mm cannon developed in conjunction with Northrop Grumman Defense Systems. The cannon fires the General Dynamics produced XM1204 High Explosive Airburst with Trace (HEAB-T) and XM1203 Armor Piercing Fin Stabilized Discarding Sabot with Trace (APFSDS-T) rounds. The HEAB-T is programmable with settings for Point Detonate (PD), Point Detonate Delay (PDD), and Airburst (AB), giving the gunner options based on the tactical circumstance.
The ammunition will be automatically inputted with the range to the target and other variables such as wind. The advanced fire control system is also intelligent enough to automatically develop the optimal fire solution; "based on the lethal footprint of the round, the fire control is able to automatically select the optimal number of rounds and most effective aim point for each target," noted Program Engineer Adam Winters.
According to project officer Kevin Fitzpatrick, the fire control system could be a game changer in comparison to the Bradley and its 25mm M242; "The combination of enhancements not only give gunners greater versatility, but we anticipate that overall gunner operations could be as much as three times faster."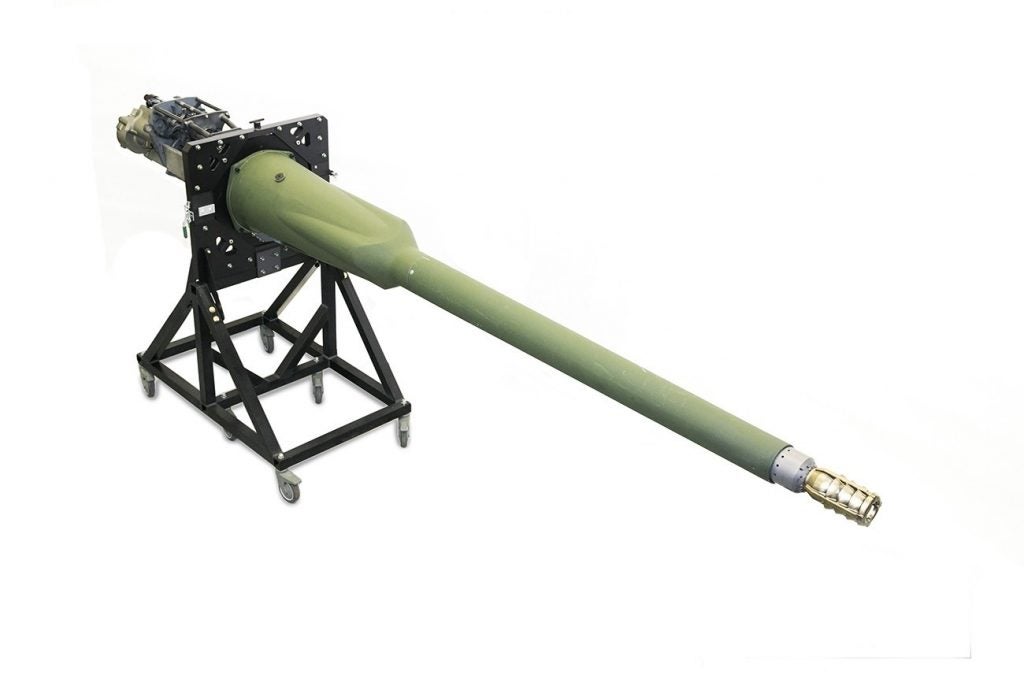 Picatinny are also ensuring that the ALAS-MC is prepared for future scenarios and technological developments, including the emergence of the next generation of Russian infantry fighting vehicles. "When considering the potential target sets, ranges, and the lethal effectiveness required to meet future needs, the ALAS-MC team began ground up development of the future 50mm armament system with the intent to provide the warfighter with overmatch and a distinct advantage on the future battlefield," he added. Next steps include integration of the ALAS-MC onto a test bed vehicle for trials in 2021.