Kongsberg RWS for Marine MADIS JLTV
Following on from the announcement of Kongsberg Defence & Aerospace winning the bid for wireless fire control systems for the Robotic Combat Vehicles-Light and Medium, the firm has also been selected to provide their XM914 remote weapon station (RWS) for the USMC Joint Light Tactical Vehicle (JLTV) under the Direct Fire Defeat System programme.
The Marine Air Defense Integrated System Increment 1 (MADIS Inc 1) requirement calls for an integrated RWS that could be equipped with a 30x113mm cannon and/or Stinger short-range air defense missiles. Kongsberg beat out competition from both EOS Defense Systems and Moog. The XM914, which features many of the components of the larger MCT-30, will be mounted upon the Heavy Guns Carrier (HGC) variant of the JLTV.
Specifically, the USMC wanted a platform that could "detect, track, identify, and defeat aerial threats," noting the key requirement to engage enemy unmanned aerial systems (UAS); "This system will provide new and improved capability to mitigate the risk of attacks from Unmanned Aerial Systems and Fixed Wing/Rotary Wing aircraft while maintaining pace with maneuver forces."
The MADIS Inc 1 requirement foresees two variants – the Mk1 and Mk2. The Mk1 will feature the Stinger along with the cannon and is designed to engage enemy fixed wing and rotary wing aircraft. It will also feature an offensive non-kinetic system for engaging enemy UAS. The Mk2 is seen as purely a counter-UAS platform, using the 30x113mm cannon or a non-kinetic offensive electronic warfare system to down drones through jamming. The two platforms are envisioned to enter service with the Low-Altitude Air Defense (LAAD) Battalions of Marine Air Wings.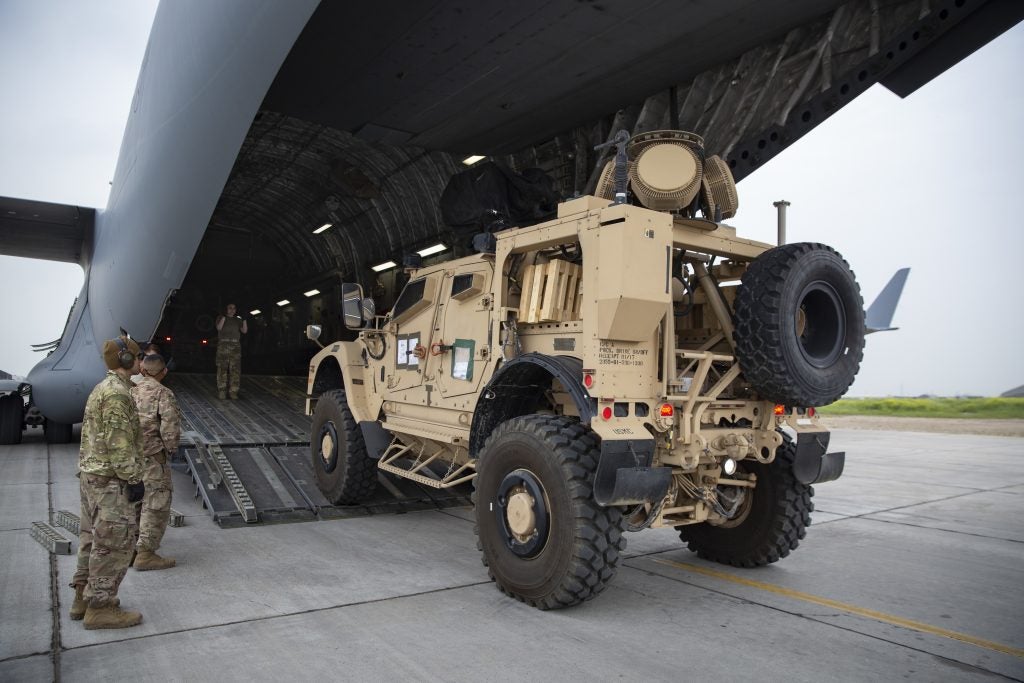 According to Jane's, Scott Burk, Kongsberg Defence's vice-president for business development and government relations for US land systems noted; "This weapon station is designed to handle current and future ammunition types, and because of its common missile interface, hardware and software commonality connecting MADIS with CROWS [Common Remotely Operated Weapon Station], MUMS (multi-user, multi-station) and other existing army and Marine Corps capabilities."