First Hungarian Leopard 2A4s Ready
On 3 July, a Hungarian Defense Forces delegation visited the Krauss-Maffei Wegmann Leopard 2 plant in Munich. Members of the delegation included Brigadier General Gábor Lőrincz, commanding officer of the HDF 25th "Klapka György" Infantry Brigade, and soldiers of the Brigade's 11th Armored Division.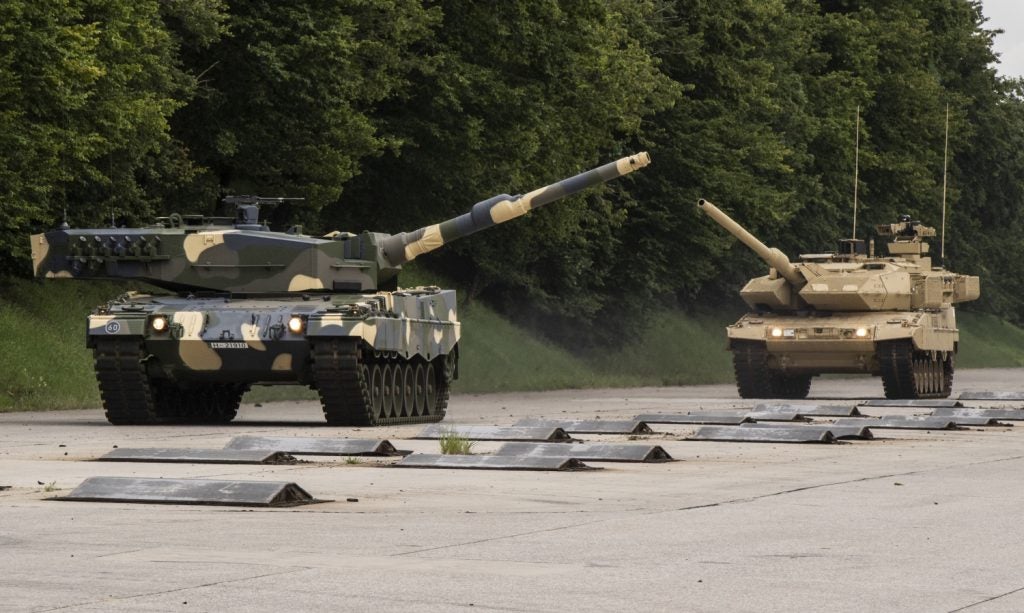 The delegation was given a presentation on the history and current activities of the plant as well as a guided tour of the production line, providing them with a detailed understanding of Leopard 2 production. Following the tour, a demonstration of one of the Hungarian Leopard 2A4s and a Leopard 2A7 was carried out. During the visit, one of the Leopard 2A4s had the Hungarian national and unit insignia applied by the Brigadier General.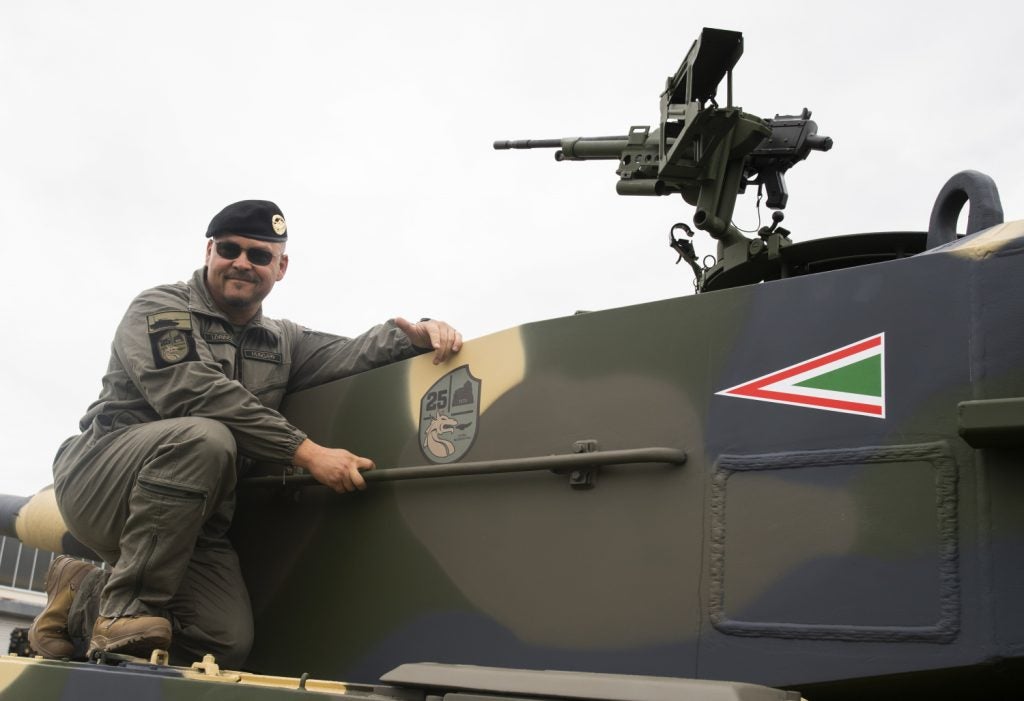 The Hungarian Defense Forces have leased 12 Leopard 2A4s from KMW. They will serve with the 11th Armored Division at Tata until deliveries of 44 Leopard 2A7s begin in 2023, allowing tank crews to be trained on the Leopard 2 prior to the 2A7s' arrival. Assembly of the 2A4s began in March this year, and all 12 are now ready for delivery. The Leopard 2A4s are expected to arrive in Hungary later this summer, with tank crews to begin training on them in Hungary after their arrival. Initial tank crew training will be carried out in Austria, with later stages done in Germany and Hungary.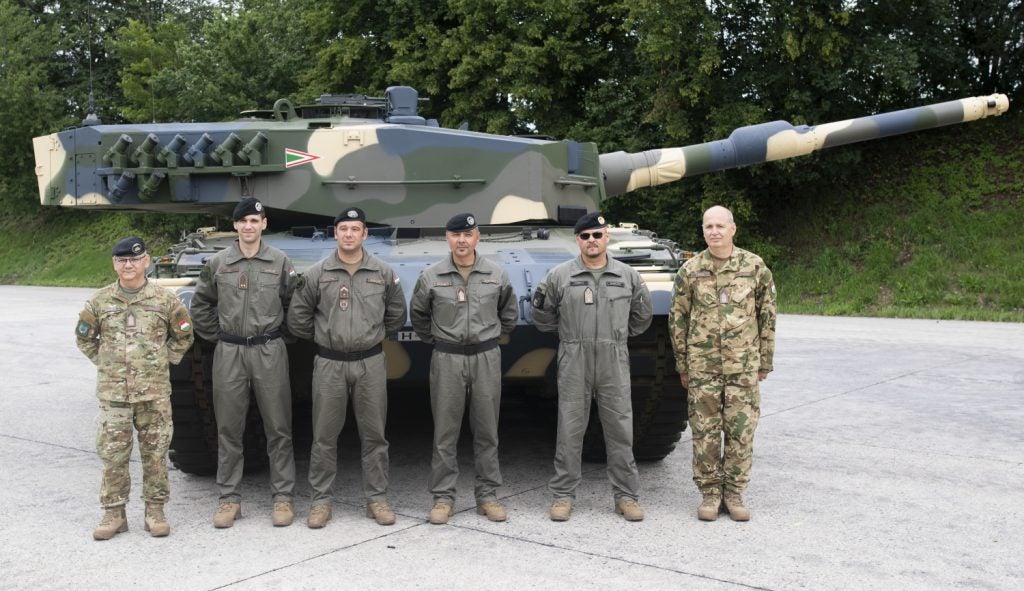 The procurement of the Leopard 2s is a key part of the Zríny 2026 comprehensive defence development programme, replacing the obsolete T-72M1 main battle tanks currently in service with the Hungarian Defense Forces. The Hungarian government is investing heavily in its military, with its recently approved 2021 central budget allocating 778 billion forints ($2.96 billion) to the military, an increase of 162 billion forints ($519 milion) compared to the 2020 military allocation. The 2021 allocation is equivalent to 1.66% of Hungary's GDP, drawing ever closer to the 2% NATO spending requirement. In an appearance on the M1 public broadcasting channel, Defence Minister Tibor Benkő stated that 25 to 30% of the funds would be used for upgrading military hardware.