Spain Approves Initial Production of VCR Armored Fighting Vehicles
On 23 June, the Spanish government announced that it had approved the production of 348 VCR 8×8 armored fighting vehicles, with the value of the order estimated to be around €2 billion. A formal contract signing is expected to take place in August.

The Vehiculos de Combate sobre Ruedas (Wheeled Combat Vehicle), otherwise known as the Dragón, is a derivative of the MOWAG Piranha V. It is manufactured by a joint venture of Spanish defense contractors led by Indra Sistemas, General Dynamics European Land Systems-Santa Barbara Sistemas (GDELS-SBS), Sapa Placencia and Escribano Mechanical & Engineering, with 70% of work to be conducted by Spanish companies in locations including Asturias, Madrid and Seville. According to Spanish Minister of Finance and government spokeswoman María Jesús Montero, the production of the VCR is expected to directly create 650 jobs and 2,000 indirect jobs.

The VCR will replace the BMR-M1 6×6 APCs and M113 tracked APCs currently in service with the Spanish Army. Like its predecessors, the VCR will come in a variety of missionized variants, with 13 configurations currently planned. According to the Spanish government, the VCR will be better suited to handle threats encountered during current peacekeeping operations compared to the BMR-M1 and M113.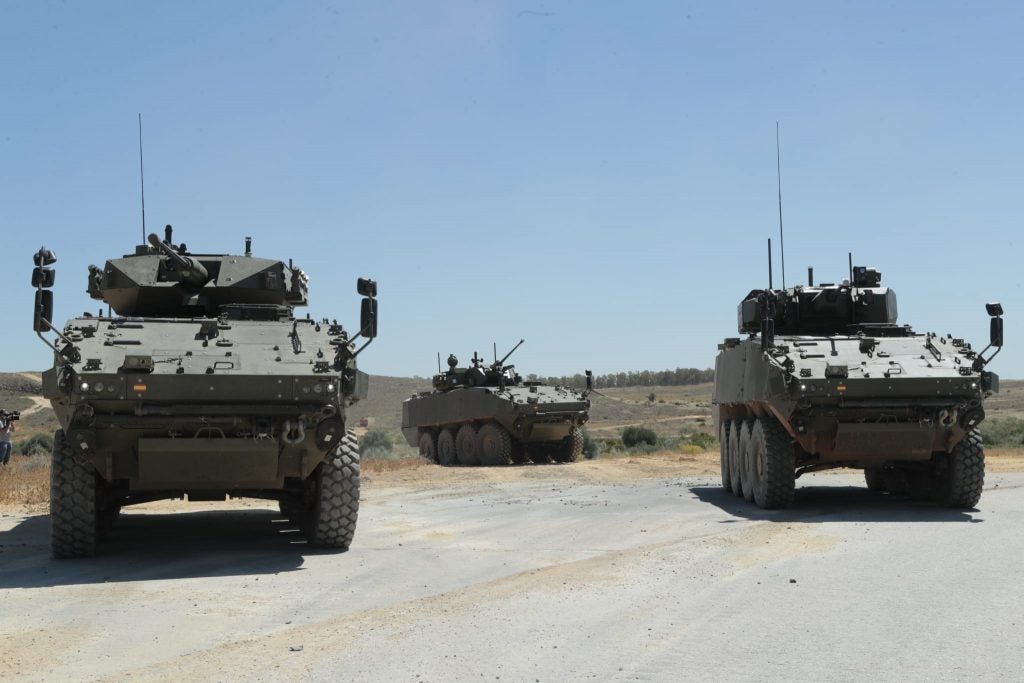 The contract for the delivery of the first batch of VCRs was supposed to have been signed in January, however, the Spanish government rejected the initial proposal by GDELS-SBS in December last year. As a result, GDELS-SBS submitted a new proposal that was accepted in May this year, which stated that the joint venture would be formed among other amendments.

1,000 VCRs of all variants are to be procured in total, with a second batch composed of 348 VCRs and a third batch of 287 VCRs. Demonstrator vehicles are expected to begin firing tests next month, and the first batch of 5 prototypes will be delivered for testing by the Spanish Legion in early 2021. If all goes to plan, the first production VCRs will be delivered in 2022.