HMS Queen Elizabeth Successfully Completes Operational Sea Training
The Royal Navy's HMS Queen Elizabeth has successfully completed operational sea training, and is now officially trained and safe to conduct carrier strike operations. The announcement was made on 18 June by Commodore Steve Moorhouse, the commanding officer of the UK Carrier Strike Group.

The announcement follows six weeks of intensive training of the ship's company under the supervision of Fleet Operational Sea Training. Scenarios used during training included damage control and casualty evacuation under circumstances such as enemy attacks or a collision or grounding of the carrier. Flight operations of the carrier's air wing were carried out as well, including F-35Bs of the RAF's 617 "Dambusters" Squadron, the United Kingdom's first operational F-35 squadron.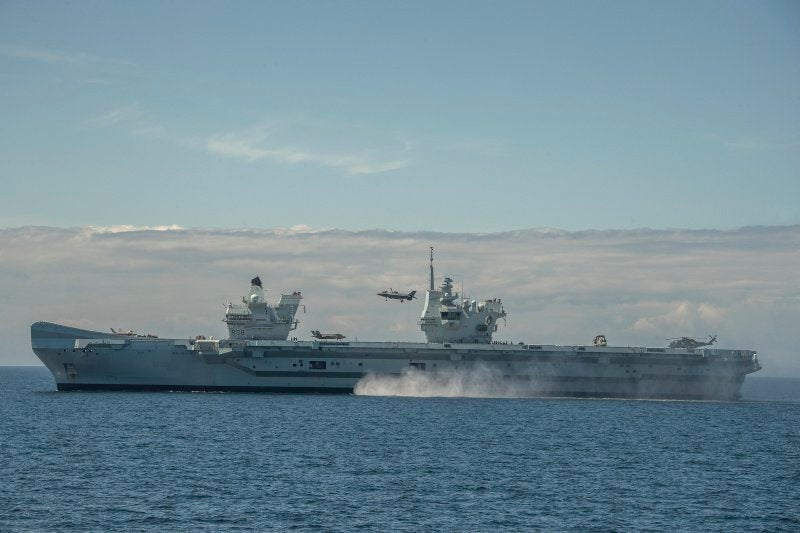 In a Twitter statement, Commodore Moorhouse declared HMS Queen Elizabeth ready for the next stage of the Strike Group program, saying that "she is ready to act as the Flagship at the heart of my Carrier Strike Group".

Following the completion of operational sea training, HMS Queen Elizabeth is now participating in Exercise Crimson Ocean, an operational exercise intended to test the integration of the various elements of the Carrier Strike Group.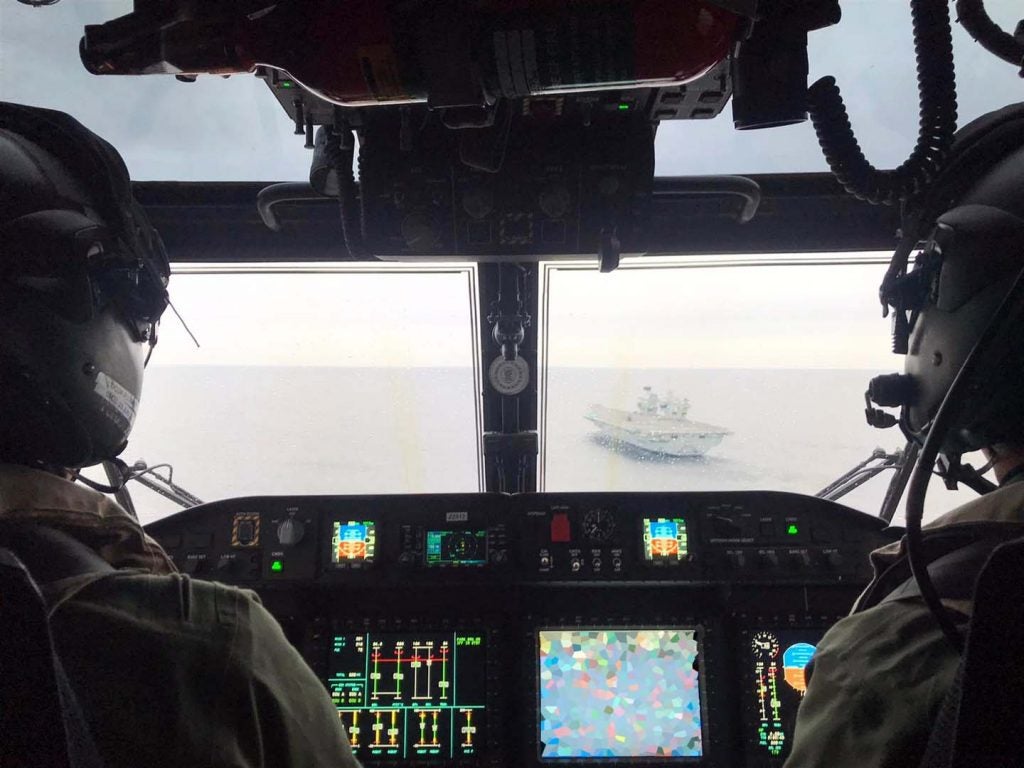 After the conclusion of Exercise Crimson Ocean, 617 Squadron will be taking part in Exercise Crimson Flag this autumn, where they will train with US Marine Corps F-35Bs in a variety of simulated combat scenarios. Additionally, the Carrier Strike Group and 617 Squadron F-35s are planned to join a large multinational training exercise with US, European and NATO partners sometime later this year.

The HMS Queen Elizabeth is planned to embark on her maiden deployment, Global Carrier Strike Group 21, next year. The air wing for her first deployment will be eight 617 Squadron F-35Bs, joined with eight more F-35Bs from the US Marine Corps. In addition to HMS Queen Elizabeth, the Strike Group deployed will be composed of one attack submarine, two Type 23 frigates, two Type 45 destroyers, a Tide class tanker and RFA Fort Victoria.