Assembly Of First KF-X Prototype To Be Completed In Second Half Of 2020
Korea Aerospace Industries (KAI) has announced that it plans for final assembly of its first prototype KF-X advanced multirole fighter to be completed in the second half of this year. The completion of the first prototype will allow for the rolling out of the prototype in 2021, and for its testing programme to begin.

In comments to the Korea Herald, a KAI official said: "to introduce a prototype next year, KAI is looking forward to a final assembly of the jet in the period."

The KF-X had passed its critical design review in September last year, with the assembly of the first prototype beginning soon afterwards. Six prototype KF-X aircraft are set to be built for testing.

The announcement of the expected time of completion of the first prototype follows the delivery of General Electric F414-GE-400K engines that will be used to power the KF-X. 15 engines were delivered, with each of the six prototype aircraft using two engines. Three engines are being kept as spares.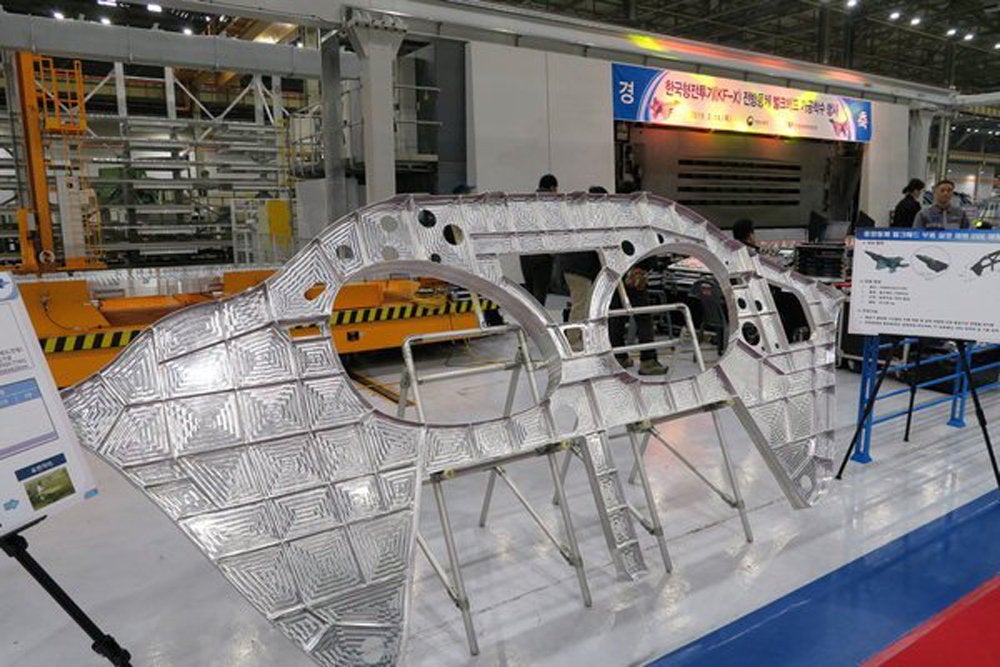 Al DiLibero, general manager of GE's Medium Combat & Trainer Engines department, spoke on the delivery of the engines, saying:

"GE is thrilled to reach this important milestone in the KF-X program.

Our success so far on this program reflects the strong relationship between the ROKAF, our South Korean industry partners and GE Aviation, and the long and successful history of our engines powering ROKAF aircraft."

Other ROKAF types powered by GE engines include the F-15K Slam Eagle, T-50 Golden Eagle, F-4 Phantom II and the F-5E/F Tiger II. The KF-X is intended to replace the Phantom II and Tiger II in South Korean service.

The announcement of the timeframe for prototype completion is a bright spot amidst questions over the financing of the 18 trillion won ($14 billion) project. Indonesia has delayed payments for its share of development costs, having 500.2 billion won in overdue payments at the end of April. The lack of Indonesian collateral prevents South Korea from demanding alternative means of payment, although Indonesia's current struggles with the Coronavirus pandemic would suggest that the odds of success, either way, may be extremely slim.