US Army Orders More Black Hornet Nano-UAVs
FLIR Systems have announced an additional order from the US Army for their Black Hornet III Personal Reconnaissance Systems (PRS) Nano-UAV (unmanned aerial vehicle). The deal, worth a reported $20.6 million, is in addition to last year's $39.7 million order for the Army's Soldier Borne Sensor (SBS) programme and a 2018 order for 60 Hornet IIIs worth $2.6 million.
The SBS programme is designed to improve the situational awareness of infantry squads and platoons, providing a surveillance and reconnaissance platform that can offer a 'quick look' over or into impeding terrain. The programme has tested the Black Hornet III in all-weather environments and the UAV can operate in darkness, fog or low-light.
The programme's eventual objective is to equip every infantry squad within the US Army with its own PRS. The Black Hornet offers both live video and high definition still images (including thermal) and has an operational flight time of 25 minutes out to two kilometers from the operator. As can be seen from the accompanying images, the platform is remarkably small at just under 17cm (6.7in) and weighs only 33g (1.16oz). It has a low sound signature making it ideal for covert reconnaissance of structures.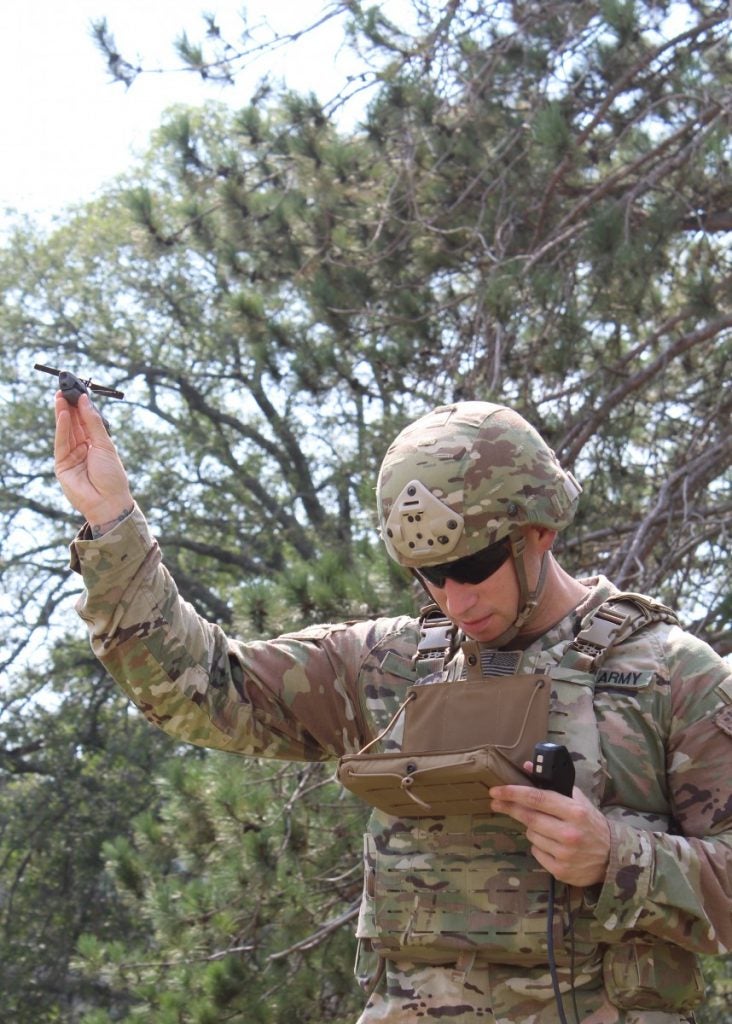 The PRS can be operated semi-autonomously by plotted way points or live by an operator with imagery received via handheld tablet little bigger than an iPhone. It also offers GPS-denied operation through vision based navigation, allowing the Black Hornet to be flown into structures even whilst under GPS jamming.
More than 12,000 Black Hornets are in-service globally including with the Australian, Dutch, French, German and Norwegian armies. A number of special operations organisations have deployed the platform operationally in Syria including America's Joint Special Operations Command and France's COS Special Operations Command. The British Army deployed 160 earlier variants of the Black Hornet in Afghanistan but prematurely retired the system in 2017, citing a "diminished requirement". 30 Black Hornet IIIs have since been procured at a cost of $1.8 million. The platforms will be used in testing by reconnaissance platoons.