Israel Buys Rafael's Spike FireFly Loitering Munition
Rafael have announced a deal with the Israeli Ministry of Defense for their Spike FireFly Loitering Munition. The Spike FireFly was developed jointly by Rafael with the Israeli military from IDF (Israeli Defense Force) experiences in urban environments.
The dual-rotor FireFly, part of the larger Spike missile family, can operate for up to 15 minutes and is controlled from a handheld tablet, offering both line of sight to 1.5 kilometers and non-line of sight modes out to 500 meters. The FireFly carries a 350 gram "omnidirectional fragmentation warhead" along with an infra-red capable camera. The system fits within a compact plastic tube, can be deployed within seconds, and weighs only three kilograms.
The FireFly (known as the Maoz in IDF service), like the AeroVironment Switchblade, offers the capability to see behind or into cover employed by opposing forces and then transition into its lethal capability, employing the platform as a "suicide drone". The warhead offers an explosive capability twice as powerful as a standard fragmentation grenade.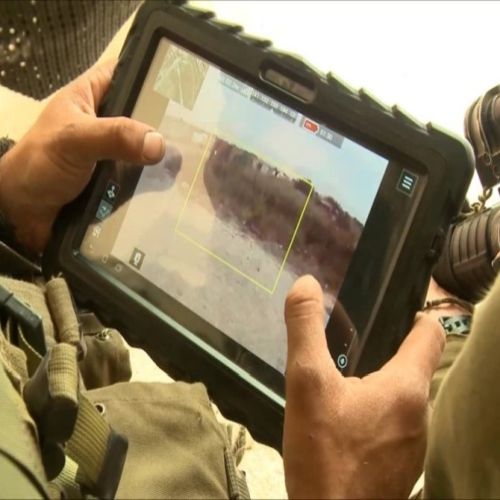 Rafael sees the FireFly providing "…overmatch to break combat deadlock, and has a lethal effect on stationary and moving targets with or without line-of-sight to operator."
Dr Ran Gozali, head of Land and Naval divisions at Rafael, noted:
"we are very proud of this contract, and we believe the procurement of FireFly by the IDF will dramatically revolutionize the infantry doctrines in urban close-combat, enabling precision engagement for the lower tactical echelons beyond-line-of-sight. This will give IDF soldiers a tactical edge in close combat. We see the Firefly as a building block in future potential applications for a large variety of battle arenas,"
Rafael Australia are looking to the Israeli procurement as an important test of concept for Australia's Lethality Project (Land 159/4108) which is in part looking at loitering munitions for the Australian Army under its Emergent Weapons Technology workstream.