Embraer To Seek Arbitration Against Boeing Following Collapse of Joint Ventures
Embraer has announced that it is seeking to enter arbitration proceedings against Boeing after the latter announced that it had terminated an agreement to create two joint ventures with Embraer on 25 April.

The joint ventures were a purchase by Boeing of 80% of Embraer's commercial aircraft venture for $4.2 billion and a 49% stake in a joint venture to promote and develop new markets for Embraer's C-390 Millennium multi-role tactical transport aircraft. Boeing and Embraer had previously signed a contract in 2012, to jointly market and support the C-390.

In a press release, Boeing attributed the termination of the Master Transaction Agreement underpinning the joint ventures to "productive but ultimately unsuccessful negotiations about unsatisfied MTA conditions" that were unable to be resolved by the initial termination date of 24 April. Boeing added that "continued negotiation within the framework of the MTA is not going to resolve the outstanding issues".

Embraer shot back hours later, stating that it believed "strongly" that Boeing wrongfully violated the MTA, accusing Boeing of manufacturing false claims to avoid its commitment to close the transaction and pay the purchase price for its stake in Embraer's commercial aircraft venture. Embraer added that they believe that Boeing engaged in a "systematic pattern of delay and repeated violations of the MTA" due to its financial and reputational problems, claiming that Embraer had met all of its contractual obligations to date. Embraer is now seeking to "pursue all remedies against Boeing for the damages incurred".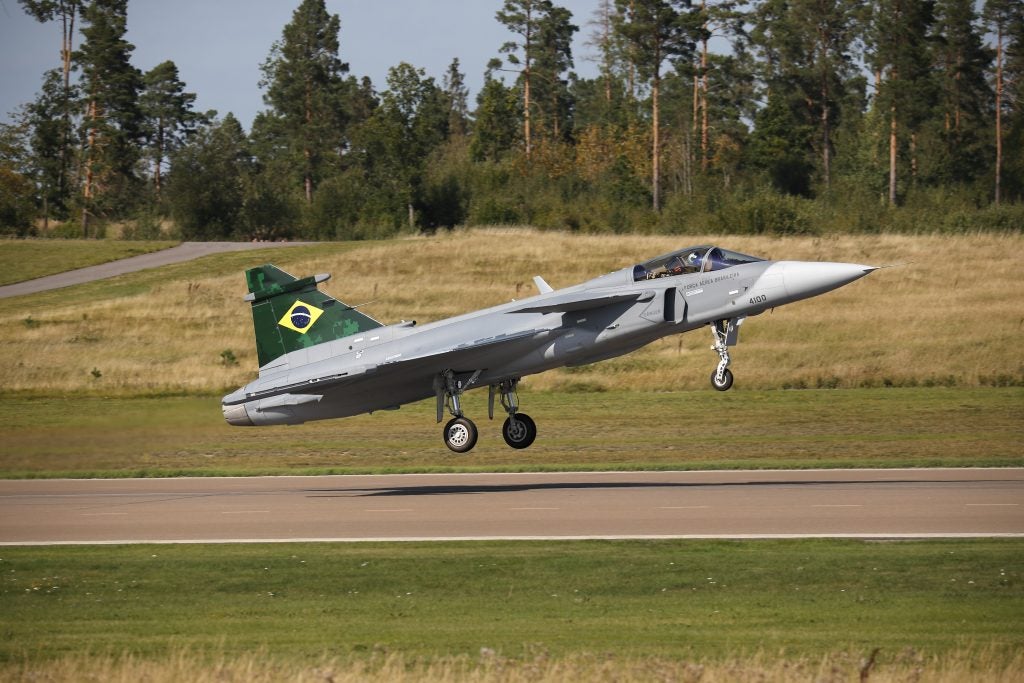 Boeing has been scrambling to reduce cash outflows in recent months, as the coronavirus pandemic's impacts on the aviation industry further compound the dire straits the company is in owing to the grounding of its commercial 737 MAX family. Backing out of the deal now would save the beleaguered company much-needed cash, albeit at Embraer's expense. Boeing is still likely to need to borrow more money to continue operations, although it remains an open question as to whether it will accept US government aid.

Embraer has similarly stated that it is working to conserve cash, working to adjust production levels and capital expenditures. It remains to be seen what effects these measures will have on Embraer's defense projects, which include the C-390 and the Gripen E and F, which is jointly developed with Saab.

The C-390 is Embraer's new entry into the medium airlift market, squarely aimed at the stalwart Lockheed Martin C-130 Hercules. Embraer claims that the C-390 is faster, carries a greater payload and has cheaper lifecycle costs than the competition, but the small size of the market means that getting a foothold will be difficult. To date, the Brazilian Air Force has ordered 28 C-390s and the Portugese Air Force five C-390s, with Argentina, Chile, Colombia and the Czech Republic having signed letters of intent for a total of a further 27 aircraft. A joint venture with Boeing would have opened a path for sales to the US and its allies through the Foreign Military Sales (FMS) program like with the A-29 Super Tucano's US production line, but this spat has cast a cloud on both the prospects of such a venture and the C-390's sales prospects.