Space Surveillance Telescope Records First Images in Australia
The US-Developed Space Surveillance Telescope (SST) was launched on the 24th April, capturing its first images of space from the Coral Coast, Australia. A press release by the Australian Ministry of Defense described the event as "marking a significant milestone for the Defence space project".
The SST was relocated from the White Sands Missile Range in New Mexico, USA to Exmouth, West Australia as part of a partnership between the Royal Australian Air Force (RAAF) and the newly founded United States Space Force (USSF). The telescope was reassembled in its new Coral Coast home, in a purpose-built facility with a 270-tonne rotating dome.
"This world-leading, 360-degree telescope will enable Defence to better track and identify objects and threats in space including space debris, as well as predict and avoid potential collisions," said Australian Minister of Defense, Senator Linda Reynolds. "It will become an important part of the global Space Surveillance Network, which provides space domain awareness to both Australia and the United States."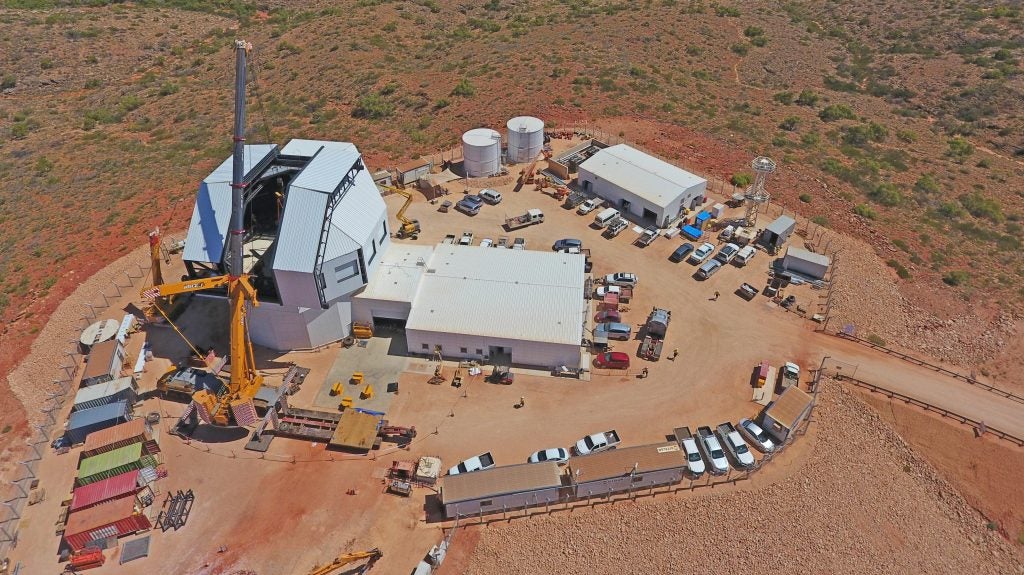 The relocation of the SST to Australia was done as part of a broader USSF objective to improve their Space Surveillance Network's ground-based electro-optical coverage of geosynchronous space regime, according to a press release. The telescope achieved first light back in early March, a major milestone that signified proper alignment of the telescope optics with the wide field of view camera was achieved, laying the ground for first images of objects in orbit to be observed.
The purpose of the telescope will range from space traffic management to aid in the defense of critical space-based capabilities of the US, Australia, and allies. "delivering sensors that continuously improve our ability to maintain real-time awareness of the space domain is essential to facilitate the broader needs of both the U.S. and Australia," said Lani Smith, Space and Missile Systems Center Special Programs Directorate deputy director.
The SST is now entering a testing period and is expected to be operational by 2022.