Portugal Confirms Embraer KC-390 Order
Portugal's Council of Ministers announced the order of 5 Embraer KC-390 multi-mission aircraft on July 11 for a reported price of €827 million (US $933 million).
The order comes nine years after Portugal joined the KC-390 program as a partner in 2010, and after two years of intensive price negotiations.
Portugal is the first international export customer of the KC-390 outside of Brazil, where manufacturer Embraer is based.
KC-390 will provide Portugal with a new airlift capability, as well as an air-refuelling platform. Deliveries of the new aircraft type are scheduled to begin in 2023.
Price Dictates Deal
When Portugal joined the KC-390 program in 2010, the Portuguese Air Force had a stated requirement of six KC-390s to replace its ageing fleet of Lockheed Martin C-130H Hercules aircraft, one more than the currently confirmed order.
KC-390 beat out the Airbus A400M Atlas and Lockheed Martin C-130J Super Hercules. Expectations were that Portugal would have selected either alternative if KC-390 went over budget, despite Portuguese involvement in the project.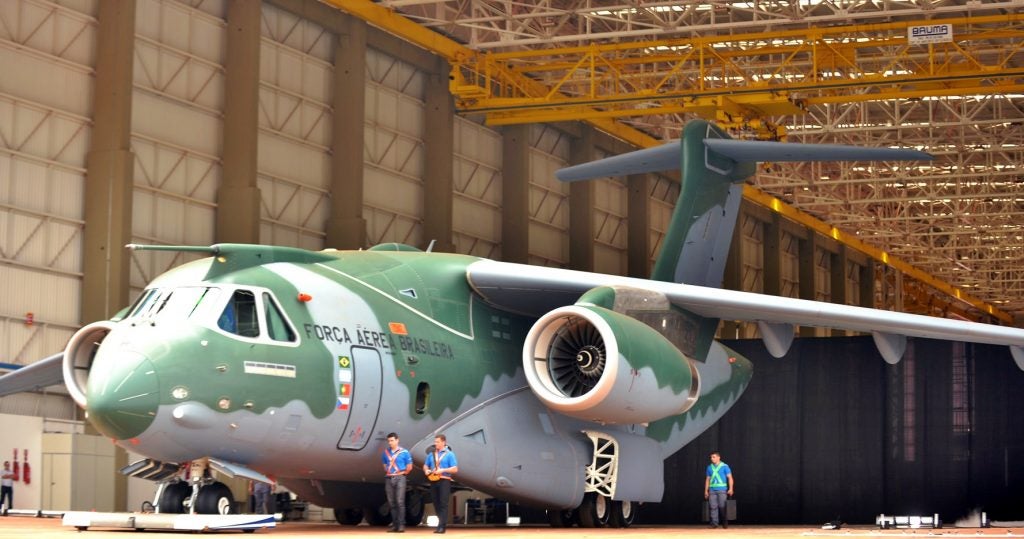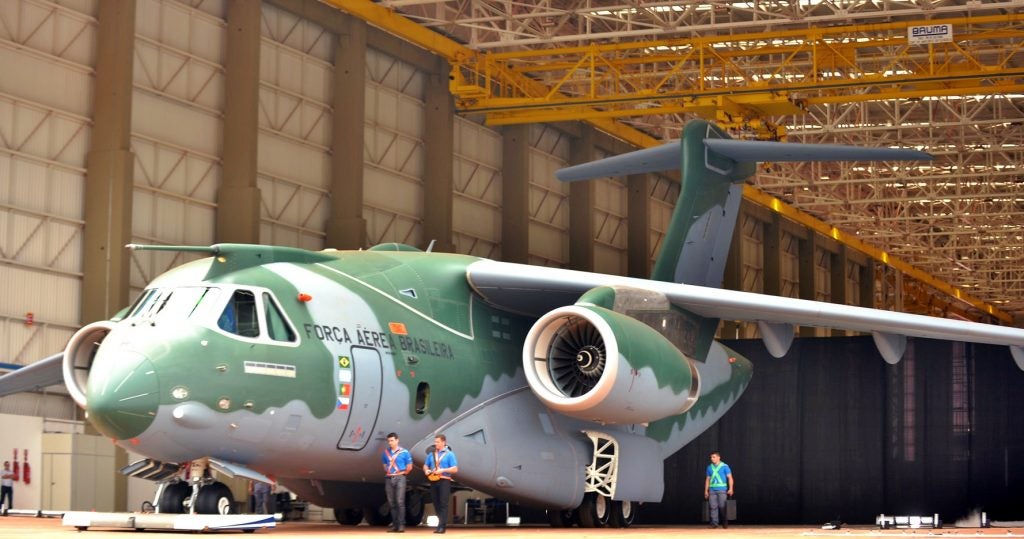 "The state does not want to see beyond 830 million euro ($945 million). We are in negotiation and the opinion prevails that, if Embraer does not comply with this amount, the State will have to look for other options," the Chief of Portuguese Air Force General Staff General Manuel Rolo said in January 2019.
Further Export Beckons
Aside from Portugal and Brazil, Argentina and the Czech Republic have also joined the KC-390 program, and have their flags on display on the side of the first production aircraft. It is anticipated that Argentina and the Czech Republic also place orders for the aircraft.
Letters of intent received by Embraer indicate that Argentina shows interest in six aircraft, Chile for six as well, Colombia for twelve, and the Czech Republic intends to acquire two.
Embraer has however also lost out on bids to supply Canada and New Zealand, and an offset deal with Sweden for the delivery of Saab Gripens ultimately did not pan out either.