US Marines Receive New Plate Carrier Generation III Body Armour
The USMC's Plate Carrier Generation III has begun to be issued to Marine infantry and reconnaissance units with non-teeth arms being progressively rolled out until 2023, when the new system will have replaced all legacy body armour carriers in the Corps including the in-service Improved Modular Tactical Vest (IMTV) and USMC Plate Carrier.
"When you lighten the load, Marines can get to their destinations faster, and they're going to have more endurance, which increases their lethality," noted Marine Corps Systems Command's Infantry Combat Equipment program office manager Lieutenant Colonel Andrew Konicki.
The new armour is manufactured by Vertical Protective Apparel LLC, who won the $62 million contract to supply as many as 225,886 plates & carriers in September 2018. The biggest selling point of the new carrier is a 25% reduction in weight. The Plate Carrier Generation III also reduces water absorption (an astounding 7% absorption rate versus the 70% of the legacy systems) and reduces the bulk of the armour, ensuring better fit when carrying a pack and a better cheek weld when firing. It also features a new fast-release system based on types used by special operations forces, allowing the plate carrier to be quickly detached for instance should the Marine be wounded.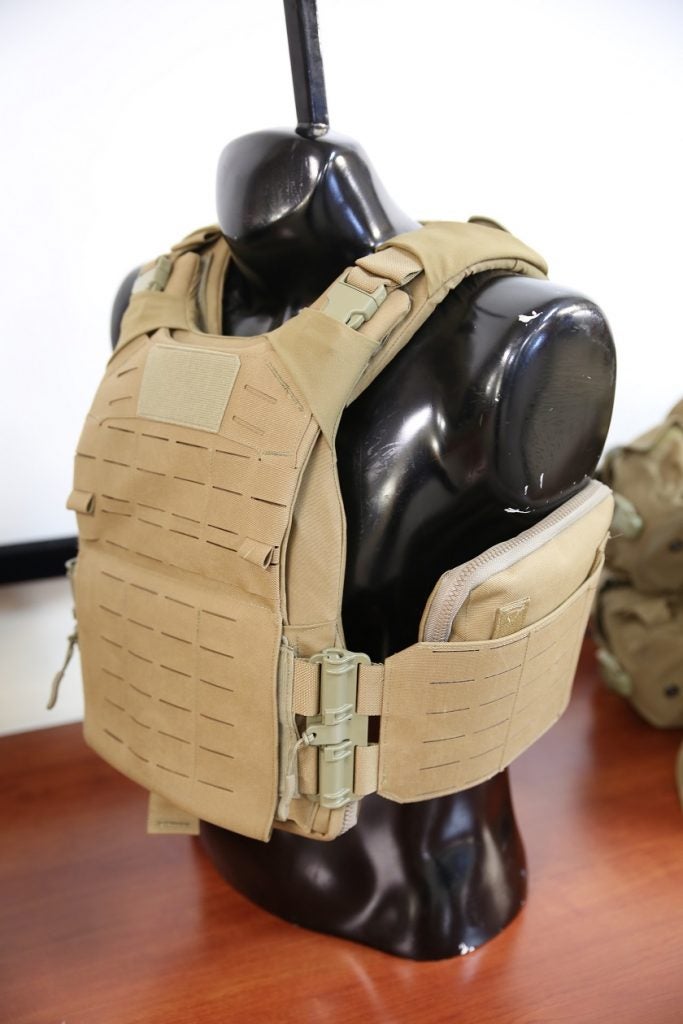 The Corps is also looking to supplement the E-SAPI or Enhanced Small Arms Protective Insert and the Enhanced Side Ballistic Insert with a lighter, more flexible plate under the Ballistic Trade Space Project. Point Blank Enterprises received a contract in June last year to deliver a reported 680,706 Low Intensity Threat Environment (LITE) plate sets. The LITE will protect Marines "against the preponderance of likely threats while improving mobility."
What this exactly means is rightly classified, however, from previous comments made by the Infantry Combat Equipment program office, it will likely see a reduction in the ability of the plate to withstand multiple strikes by 7.62x39mm and 7.62x54mm. The LITE will give Marine commanders the option of their Marines wearing the lighter weight plates in arguably less kinetic counter-insurgency environments to improve dismounted mobility.