NATO Scales Back Defender Europe 2020 as Russia Continues Exercises
NATO had planned for March 2020 to be a huge test for the entire of the alliance's defensive capabilities. The concept of rapid deployment of troops on the Eastern Flank is one of the key aspects of the strategy of defense. However, the spread of the Coronavirus outbreak has forced NATO planners to reduce the scale of the maneuvers. Just two weeks ago the NATO General Secretary of NATO, Jens Stoltenberg, had declared that the Defender Europe was to go ahead as planned. This has changed, however, with the worsening of the pandemic many exercises have now been cancelled or significantly scaled back.

Exercise Defender Europe, as originally planned, would have seen 20,000 troops deployed in Europe within the span of a couple of days. Among them 12,250 active soldiers, 7,000 members of National Guard and 500 US Army Reserve soldiers along with 13,000 pieces of equipment. The deployment of forces was to take place on NATO's Eastern Flank, across the Baltic States and Poland, with the use of Belgian, Dutch and German ports and airports. This division-sized component of force had to then participate in 6 linked exercises: Saber Strike, Allied Spirit XI, Dynamic Front, Joint Warfighting Assessment 2020, Swift Response and Trojan Footprint.
Despite the claims made by Stoltenberg in early March, the US European Command presence has been curtailed due to the outbreak. US forces already deployed in Europe in January were ordered to redeploy back to the United States.
Nevertheless, the armored brigade combat team (ABCT) component present in Europe has to proceed with Allied Spirit exercises and support other allied troops. Saber Strike, Dynamic Front, and Joint Warfighting Assessment were canceled. More changes will be introduced in terms of US troops staying in Europe. Atlantic Resolve will also face charges in the coming weeks in terms of deployment of new troops and equipment to Europe.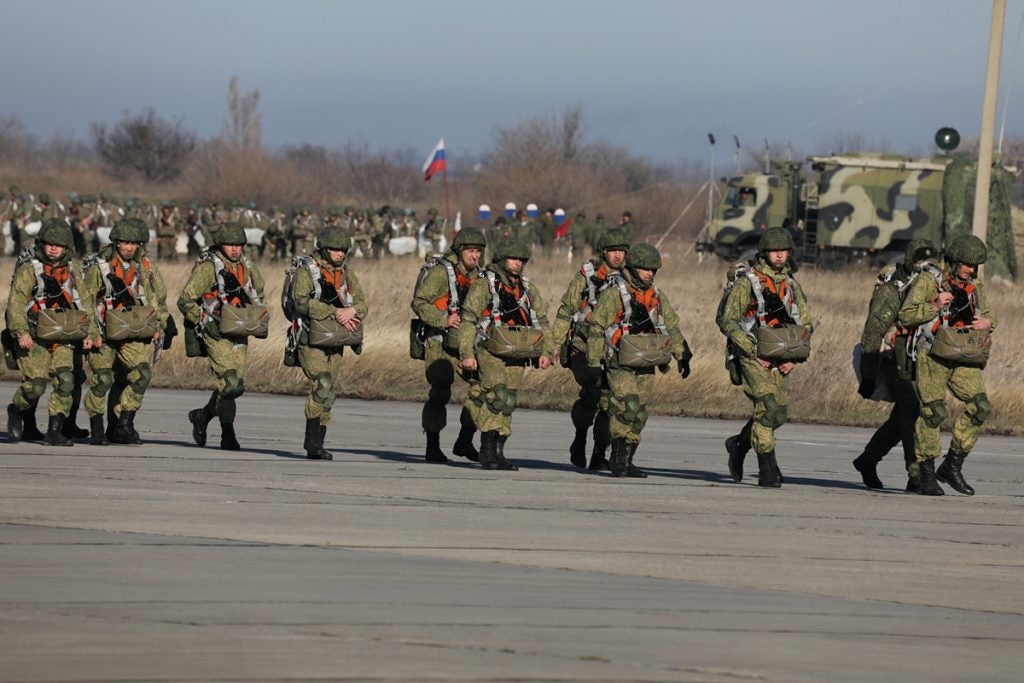 On the other side, the Russian Federation continues with its Baltic Fleet drills in the Kaliningrad Region. In the town of Baltijsk Russian marines are conducting invasion drills with Diugon landing crafts. In Chmieliewka the marines conducted an invasion on an unprepared section of beach. In Crimea Russian VDV troops are conducting air assault drills along with operational drills of the Black Sea Fleet. Despite the fear of a pandemic, military activity of the Russians remains quite extensive.
Defender Europe 2020 while not cancelled has been reduced in scale. The idea of transferring a division-sized component is still necessary for the US Army to prove its capability of reinforcing the Eastern Flank with all the means at its disposal. The quick support of its allies in Europe remains one of the key concerns of the US defense strategy. With the growing number of exercises in Russia, it is also a vital political asset to prove that NATO still has its capacity to actively react towards any potential threats from the East.